Yiwu International Business School chooses Takstar one-stop pro audio solution
Enterprise Press
Release date: 2020-07-22
Yiwu International Business School, founded in 1958, is the first vocational school in Yiwu City, Zhejiang Province. It is a national key vocational and technical school with a long teaching history. It has more than 40 teaching and training rooms and nearly 30 training bases outside campus to meet the needs of students' skills training. It fully reflects the key concept "improving skills, promoting teaching". Recently, in order to effectively cultivate students' professional skills and achieve the all-round development of "morality, wisdom, body and beauty". After checking, the school has chosen Takstar one-stop professional audio solution to upgrade the playground audio system.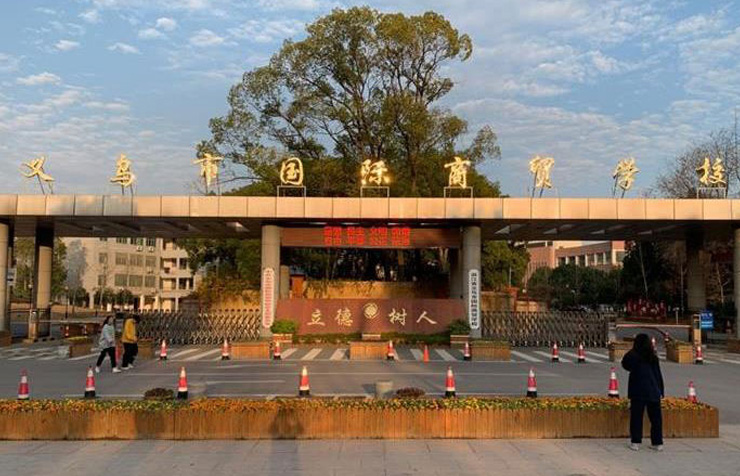 After investigation on the school playground, considering that the school playground is wide and the audio system is mostly used for daily morning exercises, sports meetings, sports competitions and other outdoor large multi-person activities, Takstar (Zhejiang) project team chooses the classic speaker combination ELA-082 line array full range speaker cabinet and ELA-181SUB subwoofer system for the audio solution.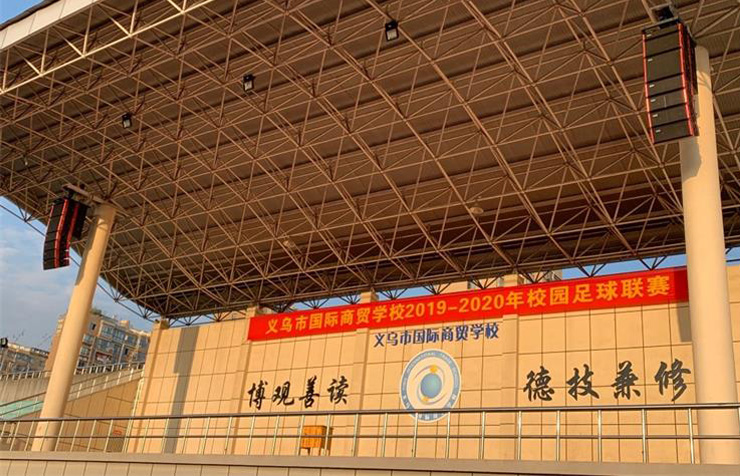 ELA-082 line array full range speaker cabinet features high sensitivity, accurate MF performance, excellent HF resolution. When working at high power, it still has beautiful sound and effectively avoids distortion. The linear array subwoofer features high sensitivity, sufficient sound pressure, wide dynamic, and powerful bass. it is equipped with EKA-13A 1300W power amplifier which emphasizes on low frequency performance and EKA-406 300 / 600W four channel power amplifier with soft tone to meet the needs of long-distance sound projection and clear and bright sound quality for morning exercises and sports competitions on the campus playground.
The solution is configured with the X7 long-distance wireless microphone with wireless operation range up to 500m, strong signal receiving, stable performance and low noise as the sound source equipment. Four handheld microphones are configured to effectively deal with the problems of crowd noise and signal interference during the playground activities and meanwhile ensuring the clear sound transmission.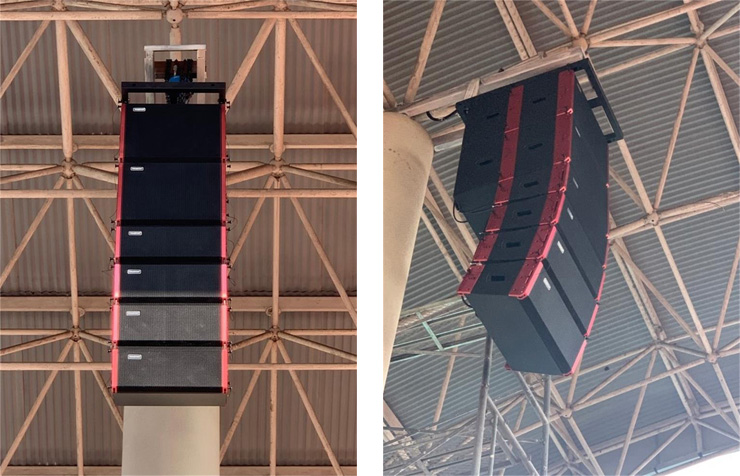 Considering the operation stability of the audio system, the solution is configured with the 16CH mixer of XR1016FX, EPO-802N power sequencer and EKX-306 digital audio processor. While improving the stability of the equipment, it is better to deal with all kinds of harsh environment, effectively rejecting noise and reducing external signal interference.
Guangdong Takstar Electronic Co., Ltd. has always been committed to providing excellent audio processing solutions for users. This one-stop professional audio solution for Yiwu International Business School fully takes into account the use demand of the school playground, which is scientific and reasonable, with high stable performance of the equipment, clear sound quality and long sound projection distance, providing effective assistance for the school to carry out relevant sports activities. It is highly recognized by the school.