Audio Application | Shangshanruoshui Cultural and Tourism Complex
Enterprise Press
Release date: 2023-10-13
Recently, the Shangshanruoshui Cultural and Tourism Complex, created by Qingdu Tourism Company, a subsidiary of Chengdu Investment Group, has officially opened its doors to the public. Located in the middle section of the Jingang Embankment in the Dujiangyan Scenic Area, it covers an area of approximately 2,300 square meters. With attractions such as VR experiences of Dujiangyan, immersive stage plays, a display area showcasing products unique to western Sichuan, specialty snacks and beverages, and an interactive cultural experience zone, it offers a distinctive and novel tourism experience.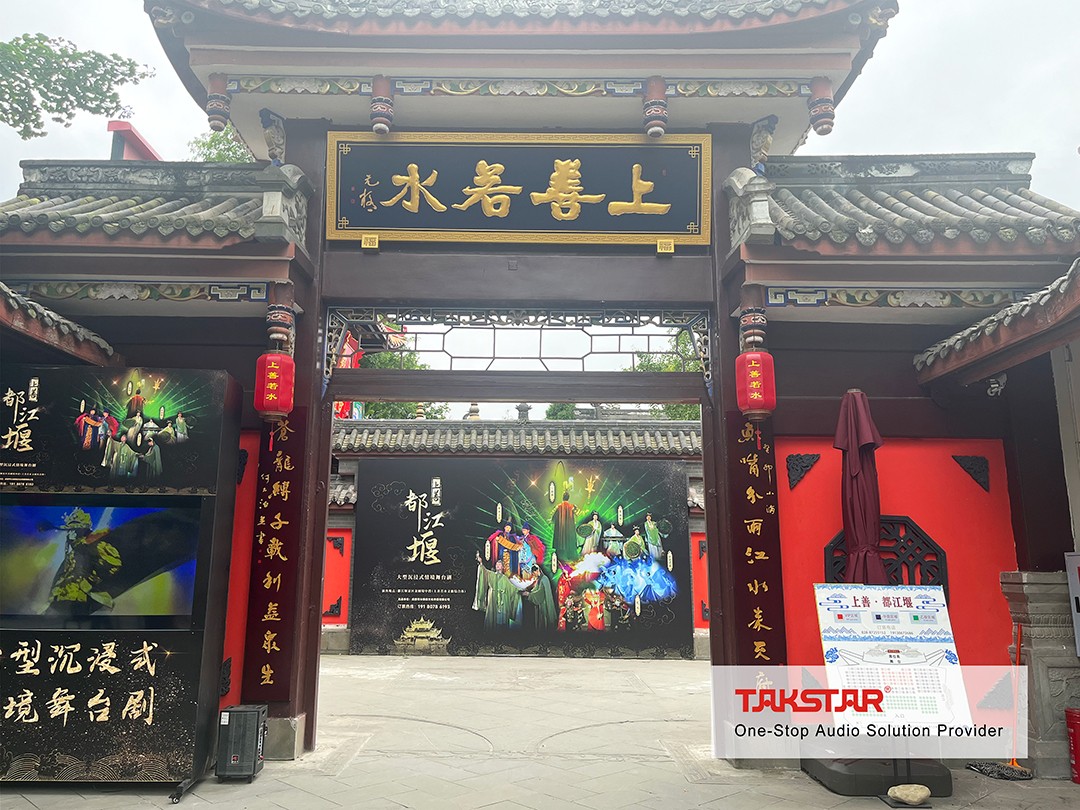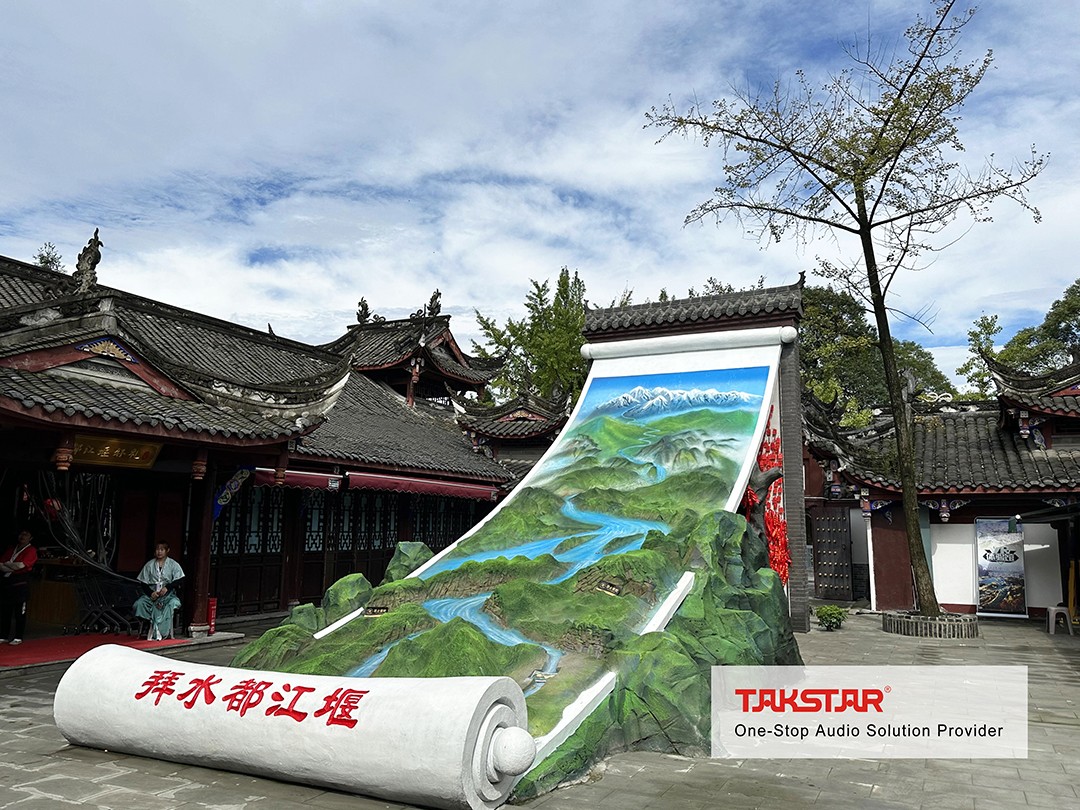 Stepping into the central area of the Complex, visitors are greeted by an antique-style theater with exquisite architectural details, exuding a strong cultural atmosphere. The stage is illuminated by dazzling lights as performers, accompanied by graceful music, present a large-scale immersive stage play titled "Shangshan Dujiangyan." Directed and written by Le Lei, the executive director of the Chengdu Universiade, the play is divided into six chapters: The Legend of the Ancient Weir, Tea Fragrance from Water, the Various Faces of the Town, the Art of the Martial Fan, A Millennium's Transformation, and Praying for Blessings in the Water. Through a combination of Sichuan Opera face-changing, magic, martial arts, and wire-flying, the audience is taken on a journey through time, deeply experiencing the cultural significance of Dujiangyan's water heritage.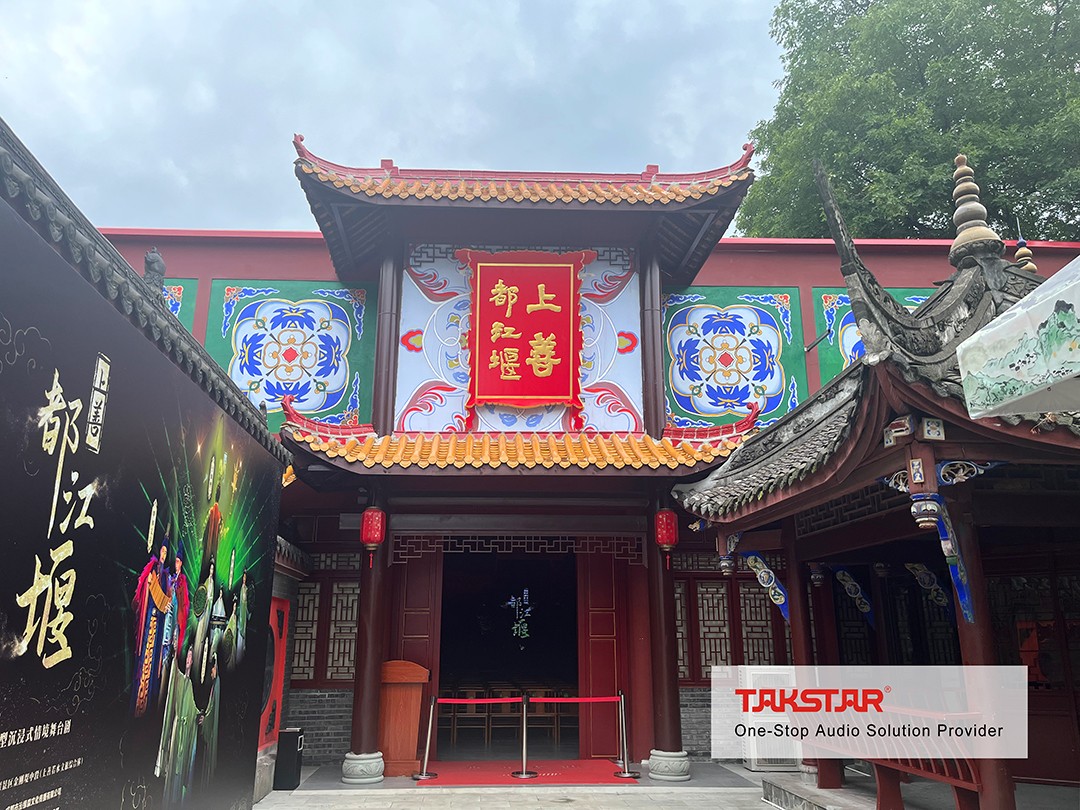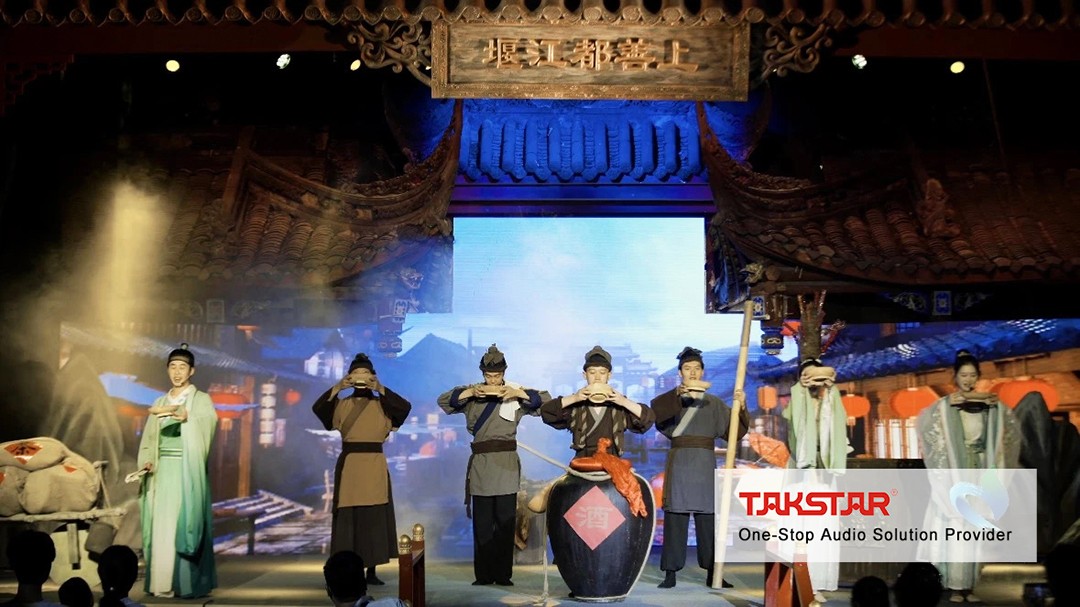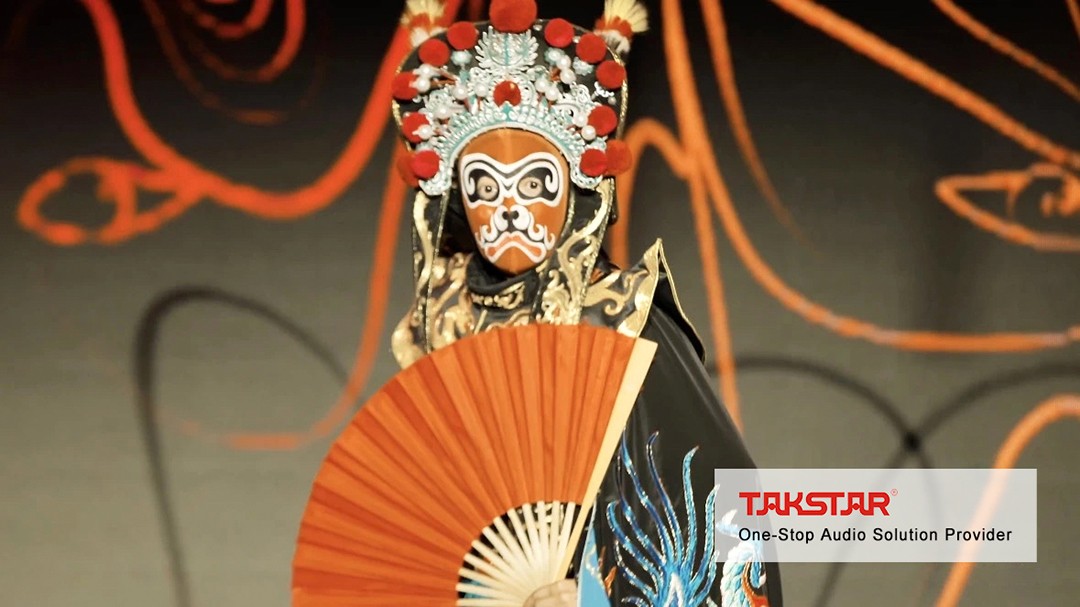 To create an immersive atmosphere and deliver impactful stage effects, the Complex has adopted a comprehensive professional sound system by TAKSTAR. This system seamlessly integrates sound with the storytelling, empowering the immersive experience of the stage production.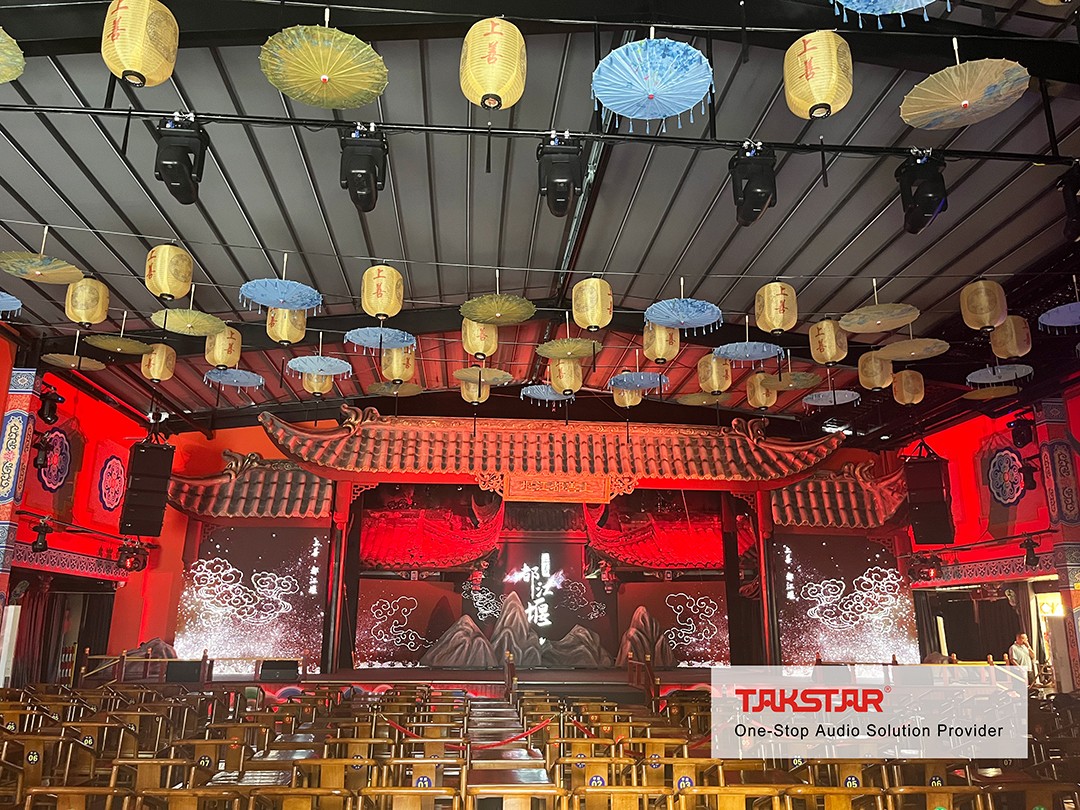 The sound reinforcement solution focuses on clarity of speech, vocal amplification, the quality of music playback, as well as system compatibility, reliability, and scalability. The main PA system consists of two sets of ELA-082 line array full-range speakers paired with ELA-181 subwoofers, symmetrically suspended on both sides above the stage. These speakers exhibit high sensitivity, excellent low-frequency performance in terms of pressure, impact, and dynamic range. They also deliver accurate mid-range performance and exceptional high-frequency resolution. Even at high power levels, they maintain low distortion and provide greater projection distance.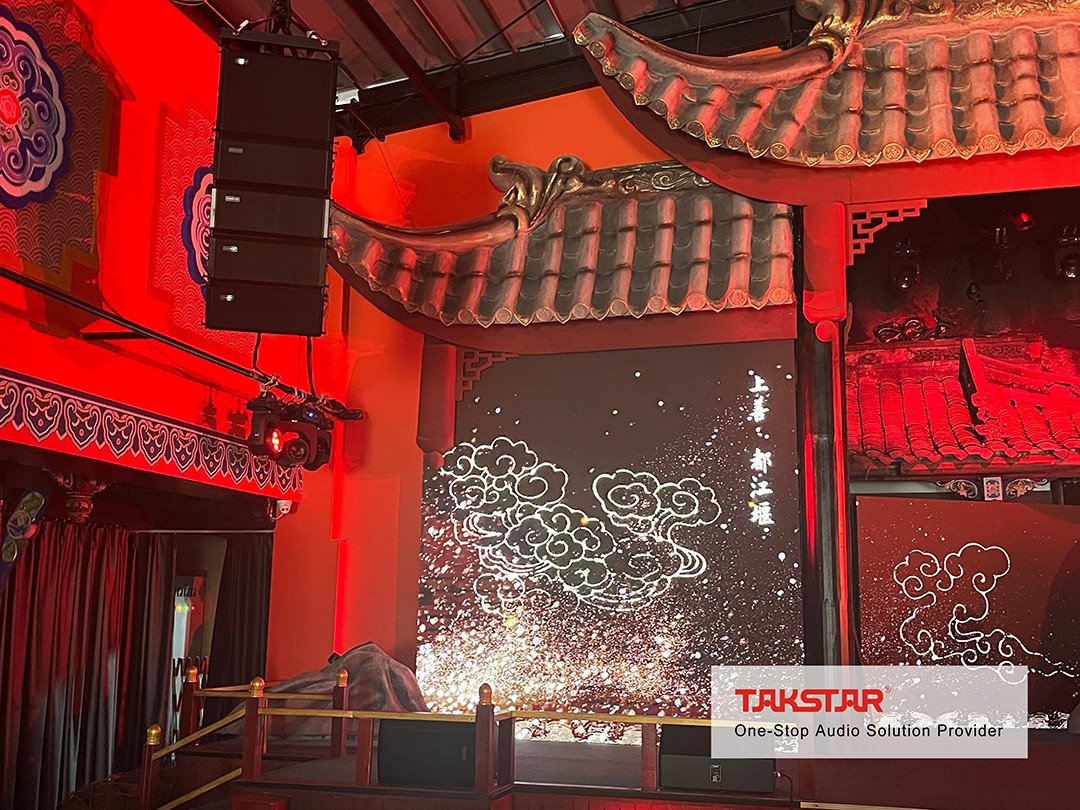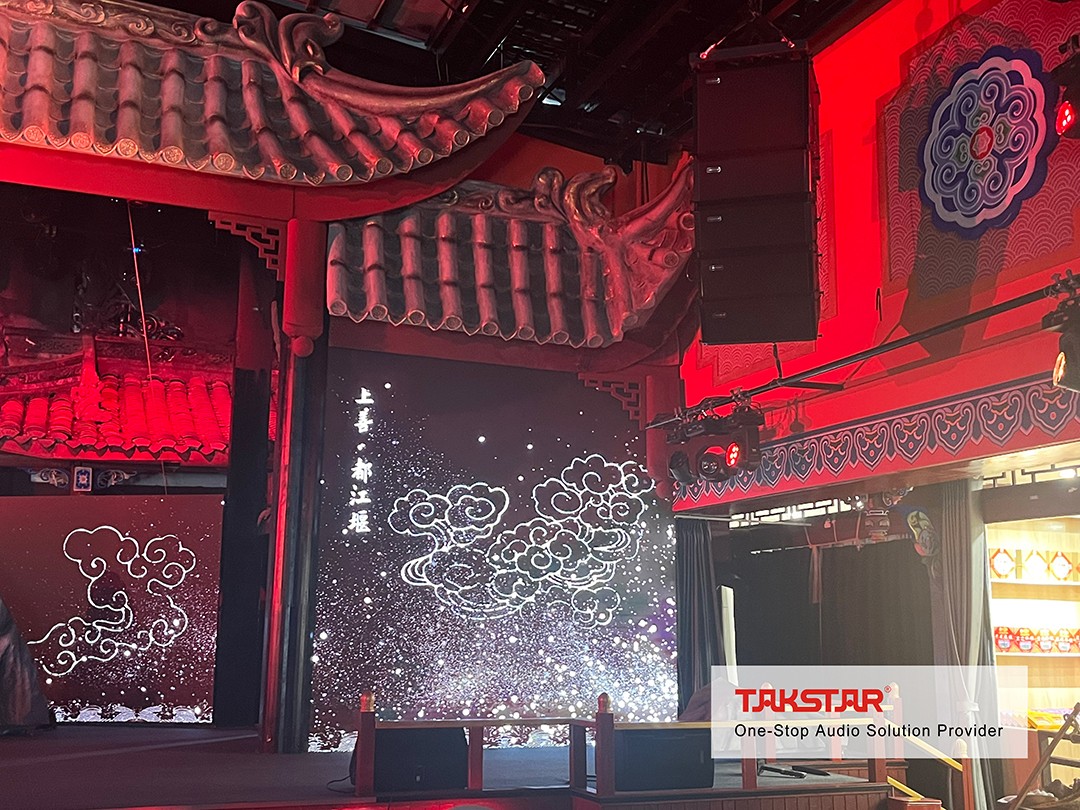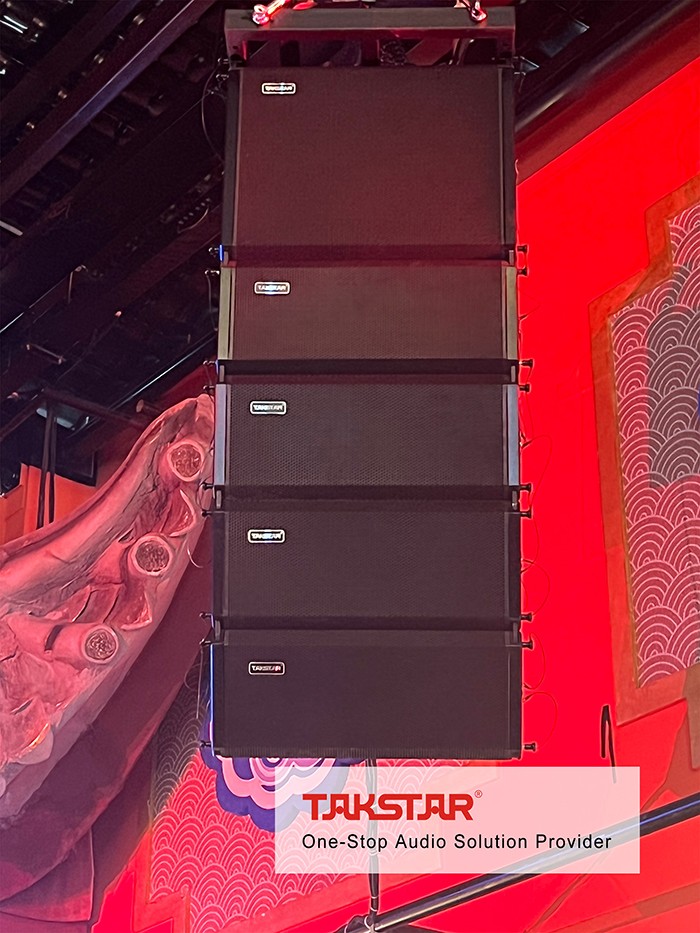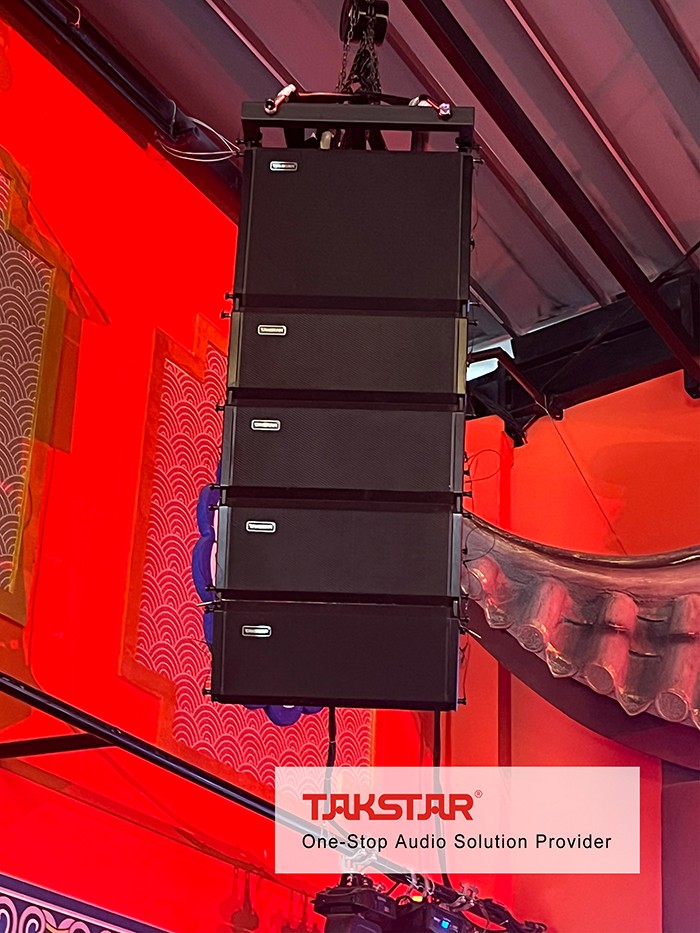 ELV-121M stage monitors are placed on the stage, providing performers with a natural and real-time monitoring experience. Additionally, ELV-121 full-range speakers are used for front-fill reinforcement, ensuring uniform coverage for the audience in the front rows.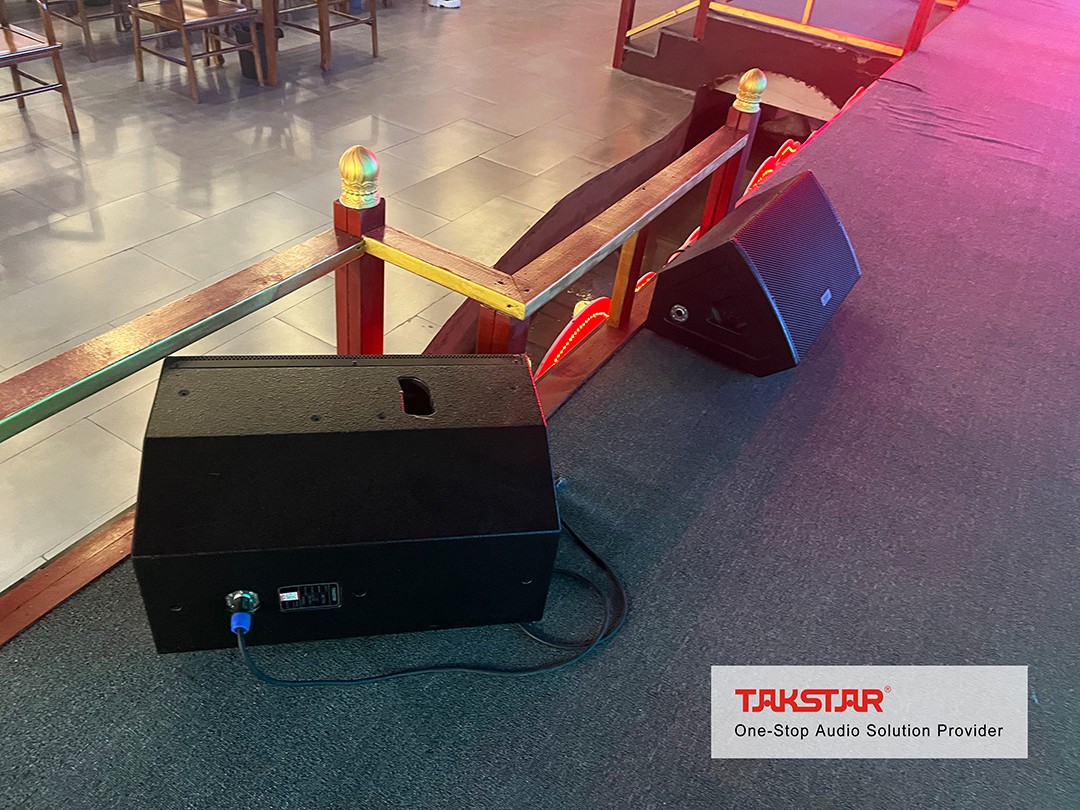 For stage microphone capture, SC-4R wireless microphones are used for speeches and performances. They are accompanied by TS-AD series antenna distribution amplifiers to achieve clear long-distance sound pickup. The system is complemented by EKA-N series professional amplifiers, EKA-6A 600W power amplifiers, XR26 digital mixing console, EKX-408 digital audio processor, and EPO-802P power sequencer. These devices effectively reduce the interference of undesirable reflected sounds, enhance signal reception, transmission, and stability, and effortlessly handle various types of audio sources. They provide the audience with a refreshing audio-visual feast and contribute to the blossoming of Dujiangyan's millennium-old cultural charm in the modern era.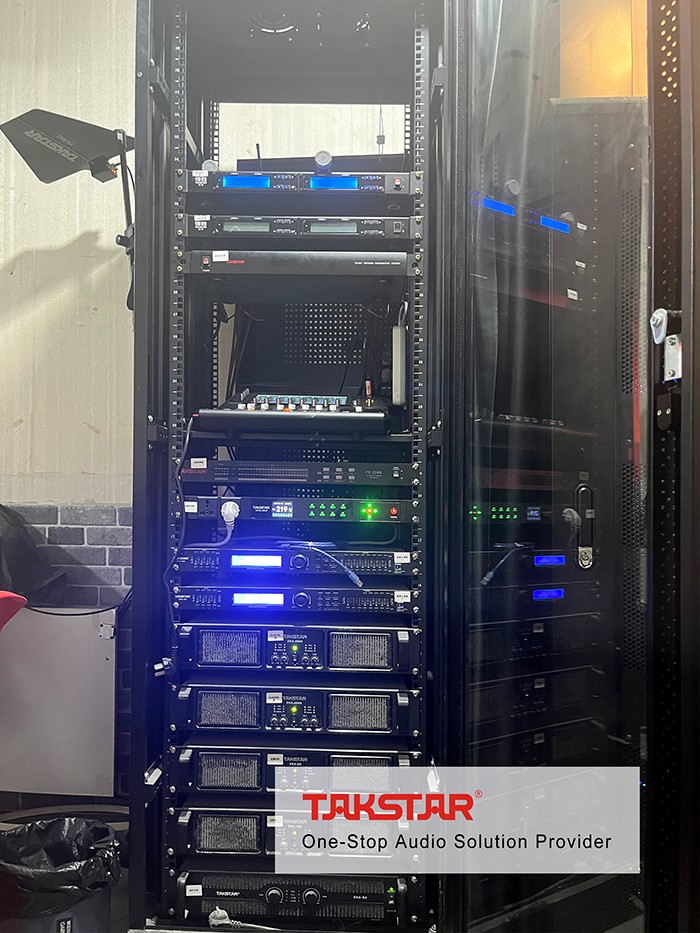 (Some images from Internet. Contact us to remove if any infringement)