Audio Application | The First Engineering Co., Ltd. of Shandong China Railway 23rd Bureau Group
Enterprise Press
Release date: 2023-08-23
-Project Background-
The First Engineering Co., Ltd. of Shandong China Railway 23rd Bureau Group is a wholly-owned third-tier subsidiary of China Railway Construction, a world top 500 company. Following a policy of "prosper via quality", the company takes on a quality-benefit type of development, actively implements a top-brand strategy, and continuously cultivates the idea of market competition and quality products. By strengthening the internal quality management and promoting scientific and technological progress, the company has created a number of excellent projects on provincial, ministerial and national levels.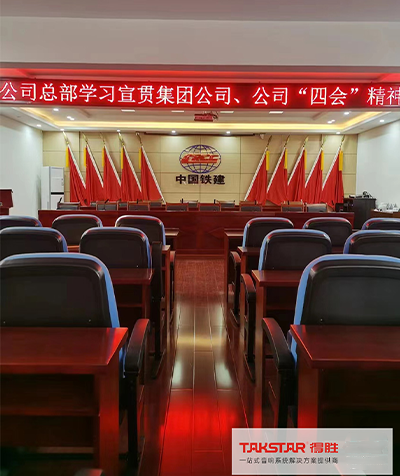 -Project Requirements-
As a large-scale engineering and construction enterprise, due to the large demand for daily meetings and personnel training activities, in order to speed up the processing of related affairs, the company planned to improve the audio quality of its conference room.
-Solution-
To cater for the requirements of vocal clarity and multimedia audio fullness, Takstar (Shandong) team conducted architectural acoustic design based on the indoor sound quality and noise control factors. The final one-stop audio system consists of Takstar T7 ultra-thin speakers, MS-300 conference microphones, EA-2 pro power amplifiers, AM10 analog mixer, EKX-5A pre-effector and other devices.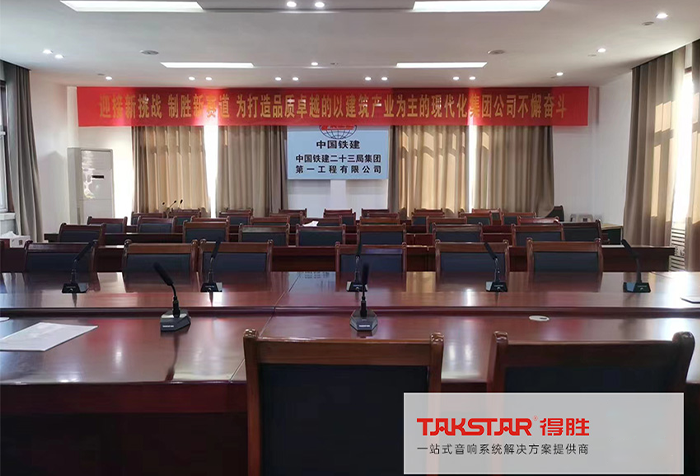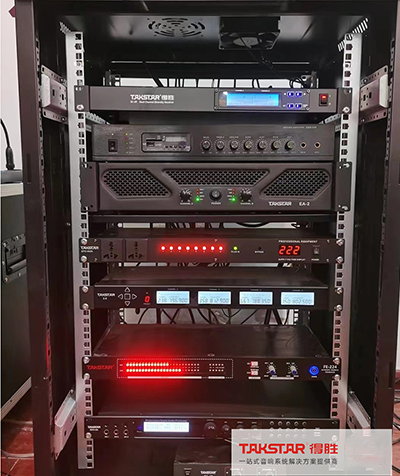 T7 ultra-thin speaker consists of two 6-inch 25-core paper cone woofers and four 2.5-inch 13-core paper cone tweeters with sweet and delicate timbres, delivering analytical and soothing sound of wide dynamics. It has three adjustable vertical directivity settings (+20°~-20°, +20°~-70°, -20°~-70°) , which suits various acoustic environments.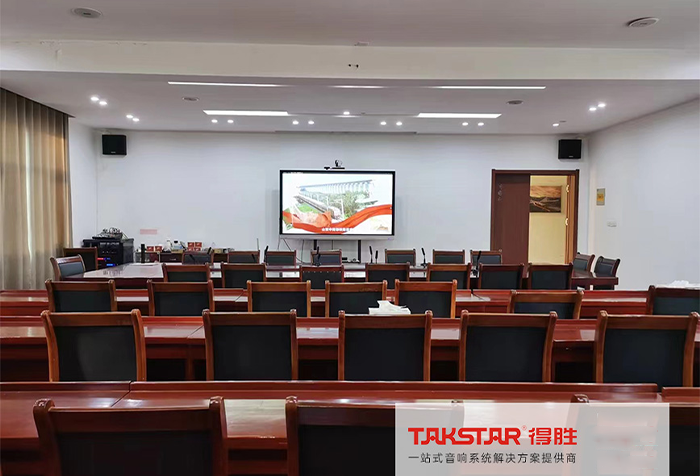 MS300 conference microphone features: a sound collecting tube that can pick up audio from 20-80cm away; three-step gain with good SPL processing capability; and three-level low cut (0/80/150Hz) that can reduce low-frequency noise in the ambience, e.g., air-con noise, traffic noise and vibration noise.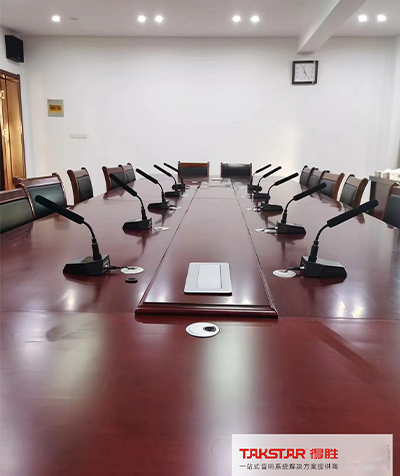 -Project Effect & Feedback-
After on-site installation and debugging, the system has been put into use, and the on-site conference sound reinforcement effect is remarkable, which fully meets the expectations from the company on aspects such as voice clarity, sound coverage and system intelligent management. It has greatly improved the quality and efficiency of daily communication, and won praise from the client.