Audio Application | Rocket Force Unit in Beijing
Enterprise Press
Release date: 2023-07-07
Takstar has recently equipped a Rocket Force unit in Beijing with an all-in-one audio system. The Rocket Force is a new branch of the People's Liberation Army (PLA), which was established in 2015 and plays a crucial role in upholding China's power status and maintaining China's national security.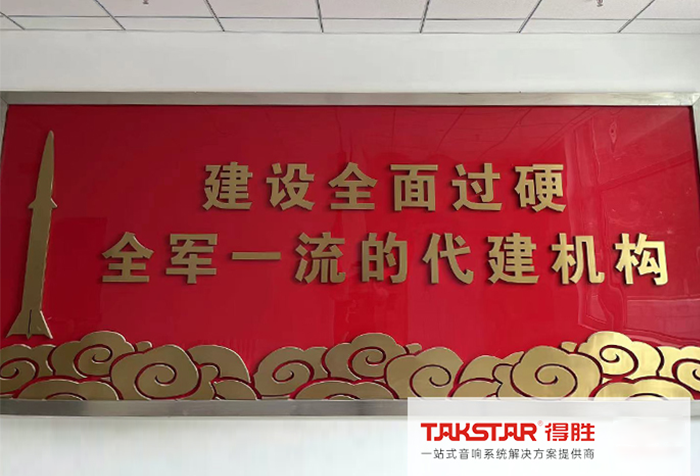 The meeting room required the sound system to be safe, stable, and practical while ensuring even sound coverage, appropriate volume, high fidelity, and no sound quality defects such as echo, vibration, or sound focusing. The system also needed to be easy to maintain and aesthetically pleasing.
Efficient Meeting Management
To simplify meeting control, Takstar (Beijing) team chose the DG-S200 wired conference system for the microphones, which supports five conference modes (first in first out, normal, sound-activated, free, and request-to-speak), can connect up to 128 discussion units via one control unit and accommodate up to 4096 discussion units in one system by combining multiple control units together. The discussion units can also be set as VIP units without speaking restrictions. The system features an LCD touch screen display, automatic/manual recording, speech timing, simultaneous interpretation, and video tracking functions, making the conference more efficient and intelligent. In addition, G5 wireless microphones were also provided for other participants to speak while staying mobile.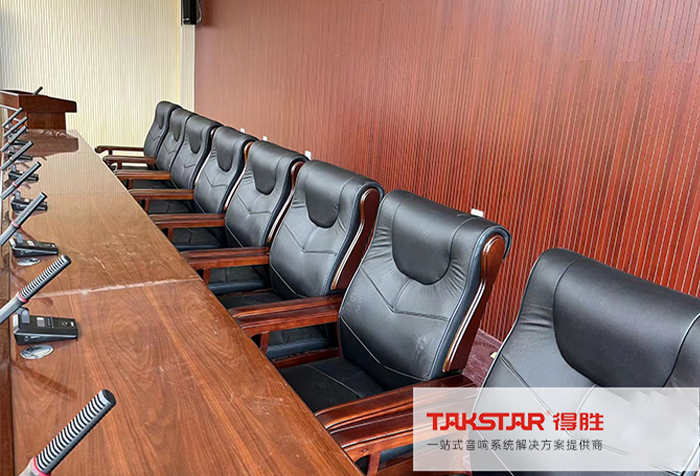 Professional Sound Amplification System
Ideal Sound Processing Effect
Considering the size of the meeting room, the system was configured with ESC-90 column speaker, ELV-181 subwoofer, and ESC-044 column speaker for sound amplification. The speakers offer clean and impactful mid-lows, as well as bright and transparent highs, making it excellent whether for vocals or background music playback. The ESC-90 column speaker is vertically arranged in ways that would broaden the directivity and extends the transmission distance. It also has unique sound correction circuit which can adjust the high frequency, and mode selection switch that can provide "near-field" and "far-field" modes.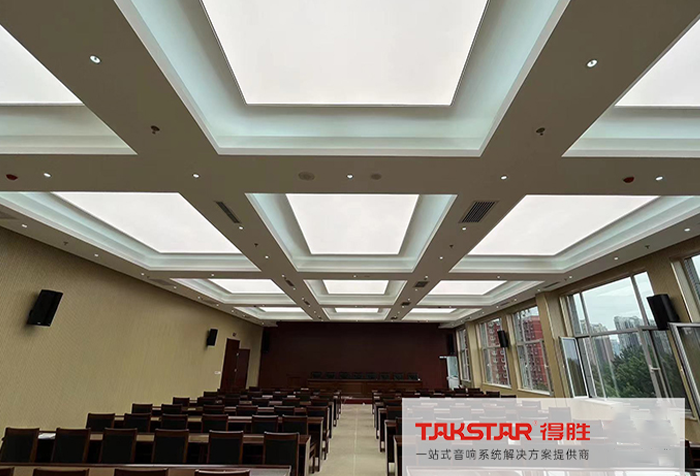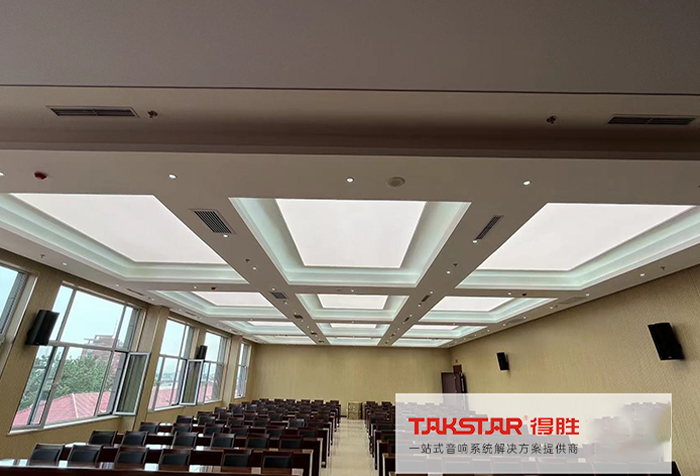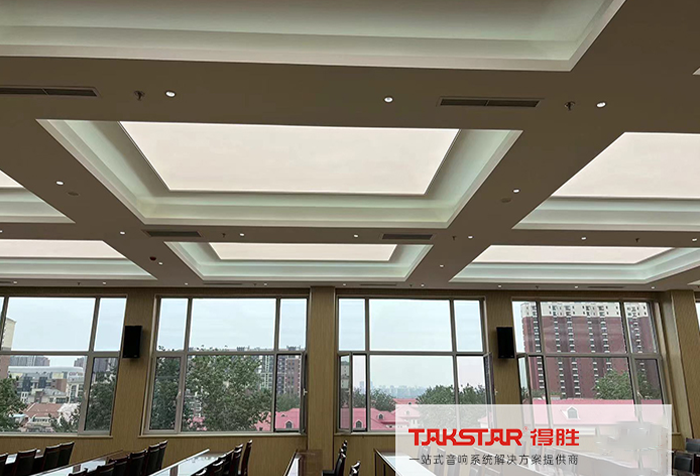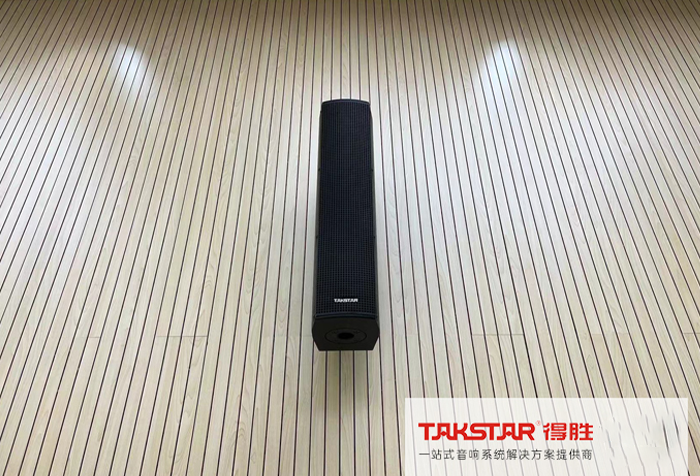 To ensure stability and noise reduction, the control equipment was configured with an AM10 analog mixer, EKA-N series professional power amplifier, EA-2 professional power amplifier, EKX-306 digital audio processor, FE-224N automatic feedback suppression processor, and EPO-802P power sequencer. These devices provide the meeting room with clearer and more realistic high-quality sound transmission and control, further reducing external noise interference and distortion. This makes for even sound field coverage and faithful vocal reproduction, allowing participants to have a good interactive experience and convey information more quickly and accurately.
Overall, Takstar's all-in-one audio system has effectively met the sound reinforcement requirements of the Rocket Force unit in Beijing, and has provided a high-quality, efficient, and intelligent conference experience for the participants.