Audio Application | Henan Xinxiang Municipal Public Security Bureau
Enterprise Press
Release date: 2023-05-16
- Project Background -
As the functional agency of the municipal government responsible for public security, Henan Xinxiang Municipal Public Security Bureau oversees 14 direct police stations, seven county-level public security bureaus, and nearly 5,000 police personnel. In recognition of their exceptional work, they were awarded the prestigious "May 1st Labor Certificate" by the All-China Federation of Trade Unions, becoming the first public security agency in Henan Province to receive this honor.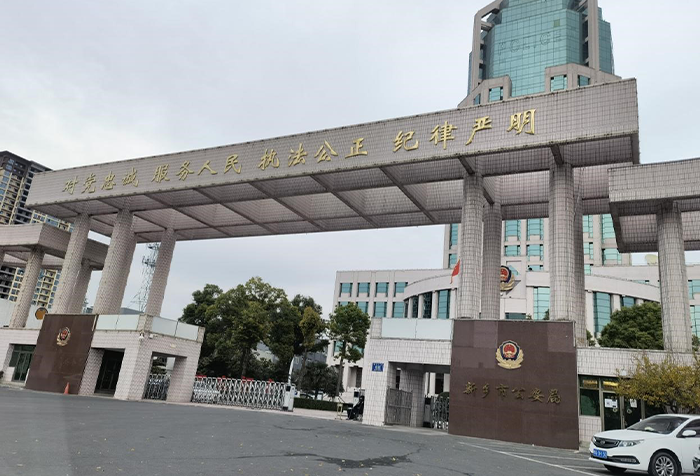 Henan Xinxiang Municipal Public Security Bureau
- Client Requirements -
For their conference room, the bureau required an audio system that could amplify voice and playback multimedia with precision and clarity. The system needed to accommodate daily training sessions and conference presentations while boasting a sleek and modern aesthetic.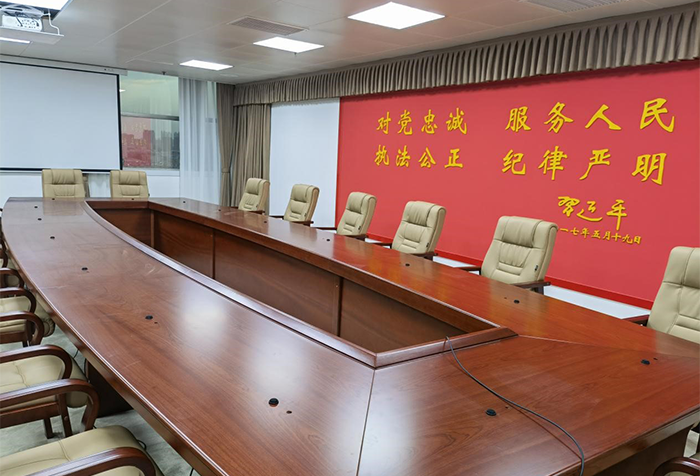 Conference Room of The Bureau
- Solution -
To meet these requirements, the Takstar engineering team selected the ESC-044 column speaker and EBS-750 fixed-impedance ceiling speaker for their sound system. With uniform sound distribution and optimal volume levels, these speakers ensure a complete auditory experience. The team also incorporated the BM-600 embedded microphone, which is small, discreet, and easy to power with a 9-52V phantom power supply, with a standard XLR connection that can match with various devices.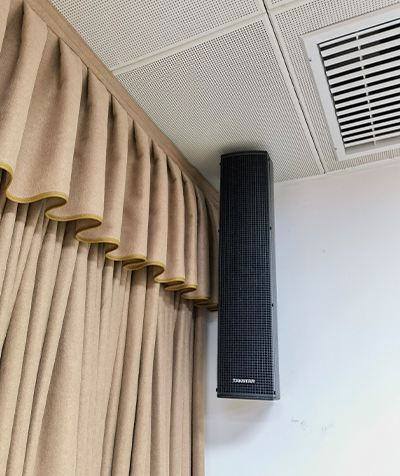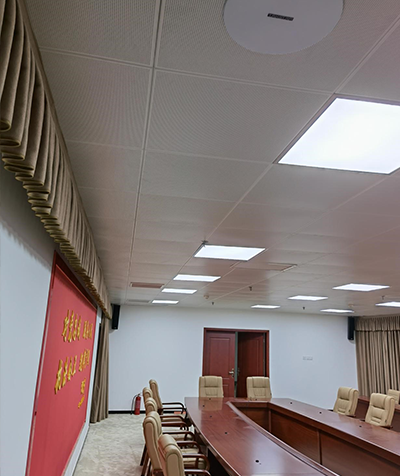 EBS-750 Fixed-Impedance Ceiling Speaker
The EBS-750 fixed-impedance ceiling speaker features an adjustable directionality that allows for flexible adjustment of the coverage angle and optimal listening position. The speaker's high-frequency driver provides complete auditory coverage ranging from low frequency to mid and high frequency, making it perfect for various scenarios. The frameless mesh cover design of the speaker adheres closely to the ceiling and walls, providing sound insulation and solving problems related to sound diffusion and speaker box vibration. With its clean and modern look, it adds to the sleek and professional aesthetic of the conference room.