Audio Application | Shandong Dazhong Daily Omnimedia Innovation Base
Enterprise Press
Release date: 2023-05-04
-Project Background-
Dazhong Daily, founded in 1939, is the most authoritative and instructive large-scale comprehensive daily in Shandong Province, and the organ of the Shandong Provincial Committee of the Communist Party of China. For the purpose of incubating high-quality new media projects and improving product integration and propagation, Dazhong Daily's omnimedia innovation base was officially put into use in early 2022, providing a hardware guarantee for media integration.
-Project Requirements-
Recently, in order to successfully carry out the release ceremony of the "Data Analysis Report of Shandong National Manufacturing Champion" jointly produced by Dazhong Daily and Shandong Provincial Department of Industry and Information Technology, it became necessary to create an intelligent and efficient conference system to improve language clarity, avoid feedback howling, and safeguarding meeting progress.
-Solution-
Takstar DG-U100 wireless conference system was selected for the innovation base. DG-U100 operates at SUB GHz UHF frequency, accommodates up to 83 microphone units and allows 4-channel simultaneously talk without interference. It also has a plethora of functions that can be set on device or via remote PC software, such as video tracking, unit gain/frequency, FIFO/NO DLGT meeting mode, 15-band EQ, squelch control, smart power management and echo delay. The system produces clear audio that transmits afar stably. Easy-to-operate, it greatly simplifies daily meeting management.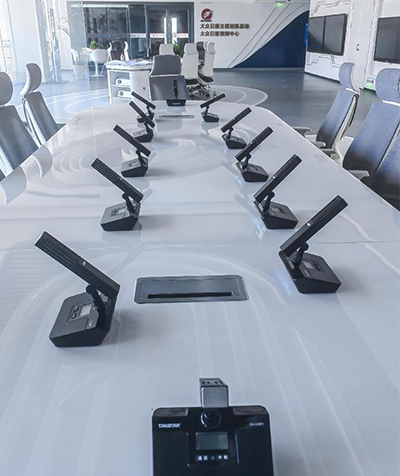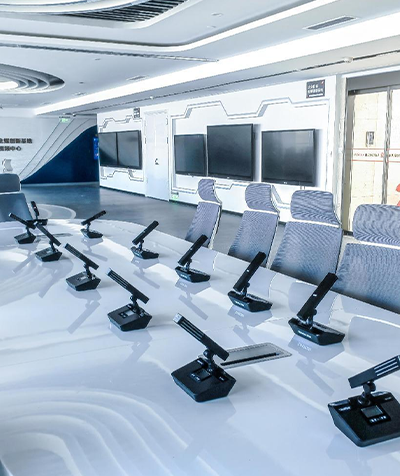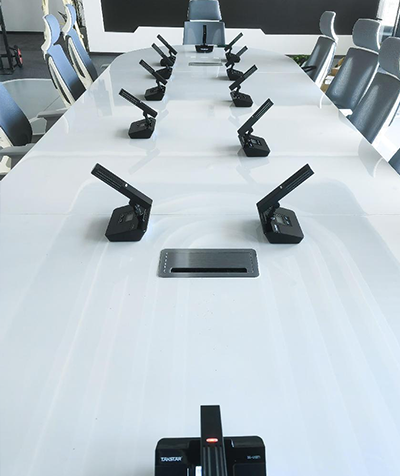 -Effect & Feedback-
The wireless conference system saves the effort of tedious wiring, makes the units portable and keeps the desktop tidy. The meeting management program is simple but feature-rich. Excelling both in audio quality and appearance, the system is an all-around and highly recognized solution for the various works held in the Base, such as daily training, seminars and exchanges, and work reports.