Audio Application | Beijing PLA Central Theater Command Air Force
Enterprise Press
Release date: 2023-04-19
-Project Background-
The Central Theater Command Air Force, known as the Central Theater Air Force of the People's Liberation Army, is an important force under the jurisdiction of the Central Theater Command after the completion of the adjustment and establishment of the PLA's five major theaters and theater services.
-Project Requirements-
The cultural and sports hall of a unit of the Air Force in the Central Theater of Beijing is used as an entertainment venue for large-scale conferences, reports, speeches, art performances, movie screenings, etc. It has strict demands for the audio system. Apart from high stability, the system should also have even loudness coverage and high-fidelity playback without distortion and feedback, so to improve the quality of various large and medium-sized activities.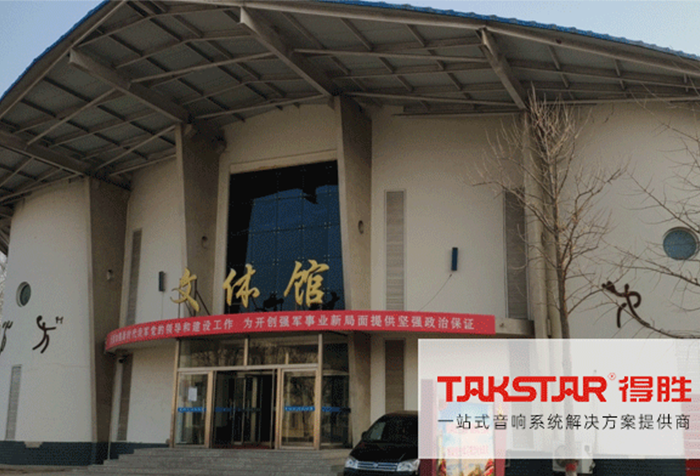 -Solution -
After on-site survey, Takstar (Beijing) team selected Takstar ELA-082 linear array full-range speakers and ELA-181 subwoofers as the main sound reinforcement equipment. Multiple speakers are superimposed for long-distance radiation while avoiding sound interference. The speaker features imported paper cones with excellent acoustic characteristics, high directivity horn, light cabinet and high power output. Together the speakers deliver transparent and delicate highs, as well as robust bass, which is great for multi-purpose needs of sports halls.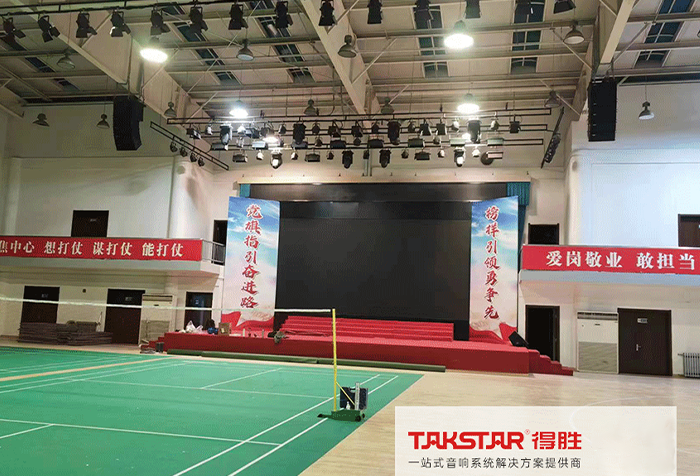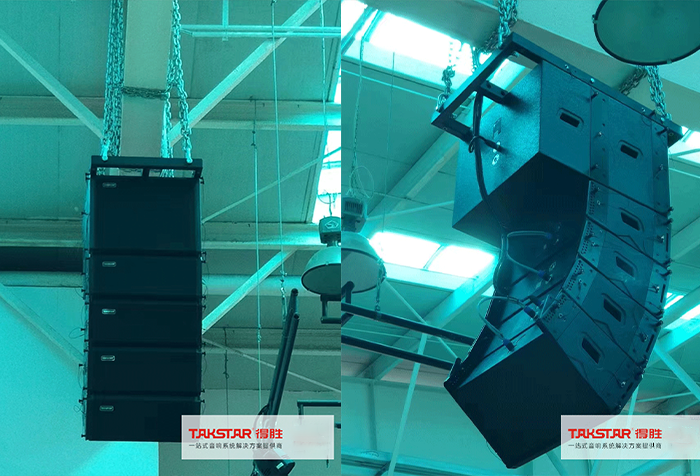 In order to ensure direct sound coverage, EKS-101 is selected as the auxiliary full-range fill speaker, which is evenly wall-mounted in the center and back half of the sports hall. Meanwhile, the system is powered by Takstar EKA-N series professional power amplifier which can effectively prevent signal input overload, distortion and clipping sound, and greatly improve sound control. Coupled with SC-4R wireless microphone system (2 handhelds + 2 headsets), AM18 analog mixer, EKX-306 digital audio processor and other peripherals, the whole system is able to reach professional sound reinforcement level.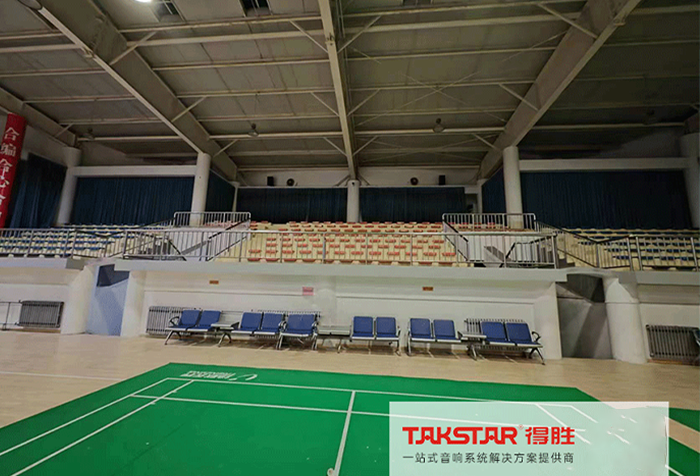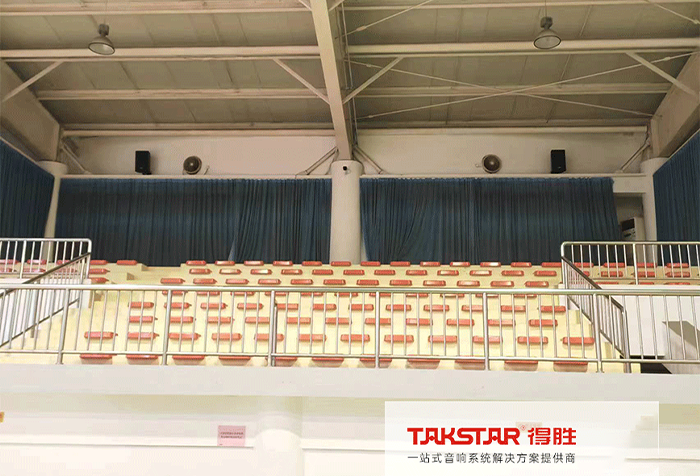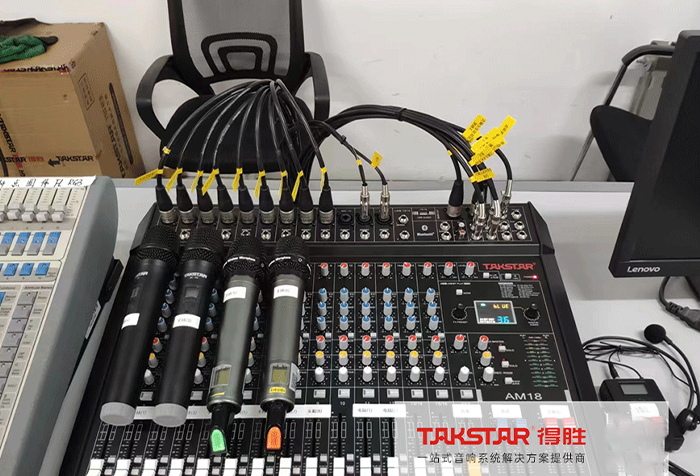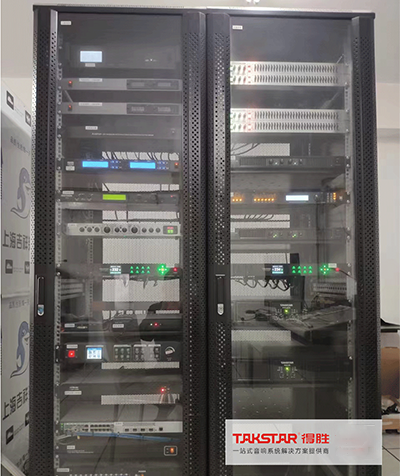 -Project Effect & Feedback-
After the installation and commissioning, the entire system delivers clear audio of high fidelity, and performs well without distortion even at high dynamic load. Therefore it is suitable for various sound reinforcement scenarios, and is highly acclaimed by the client.