Audio Application | Jiangyin Town Port Service Center, Fujian
Enterprise Press
Release date: 2023-04-14
Fuqing City is a county-level city under the jurisdiction of Fuzhou City, Fujian Province, in the central hub of the Economic Zone on the West Coast of the Straits of Fujian Province and the south wing of Fuzhou. It is known as the "Famous State of Literature", "Famous Overseas Chinese Town", "Thousand Year Old Town", and "Land of Three Blessings". And located at No. 1 Gangqian Avenue (Fuqing City) is the Jiangyin Town Port Service Center that is committed to creating a good port customs clearance environment.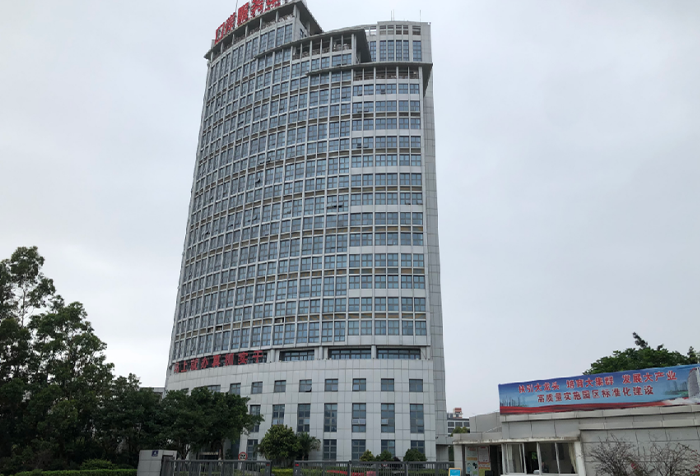 —Client Demand—
To improve office efficiency, the Service Center decided to introduce the Takstar one-stop audio system for its lecture hall and conference hall. It's yet another effort of the port's commitment in facilitating development of the three pillar industries near the port (vehicle import, shipping logistics, and bonded warehousing and logistics), improving service quality, optimizing clearance procedures and lowering clearance cost.
—Solution—
♢◇ Lecture Hall ◇♢
The report hall of the Center is spacious and can accommodate up to 200 people. The place holds various meetings, trainings and commendations. In light of this demand, Takstar (Fujian) team chose the DG-U100 wireless conference system and X6 UHF wireless microphones to ensure orderly and efficient meeting management while maintaining a degree of speech mobility.
For audio amplification, EKS-152 full-range speakers serve as main reinforcement alongside ELV-181 subwoofers to offer analytical sound. EKS-121 full-range speakers are there to supplement audio coverage at the mid-back area. Peripherals such as AM18 analog mixer, EKA-N series pro amplifier and EPO-802P power sequencer help to guarantee stability and expandability.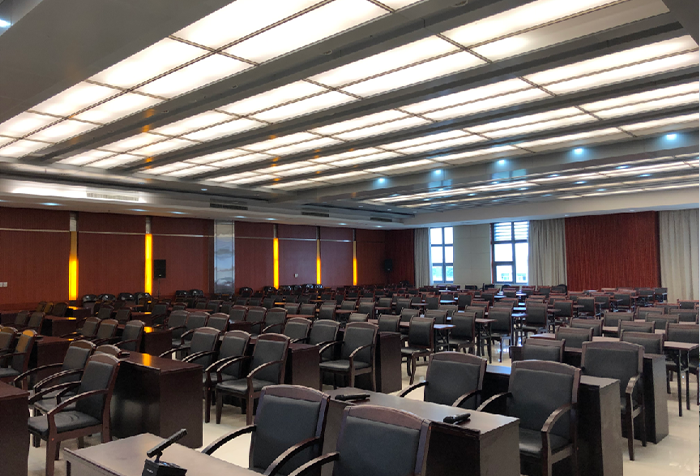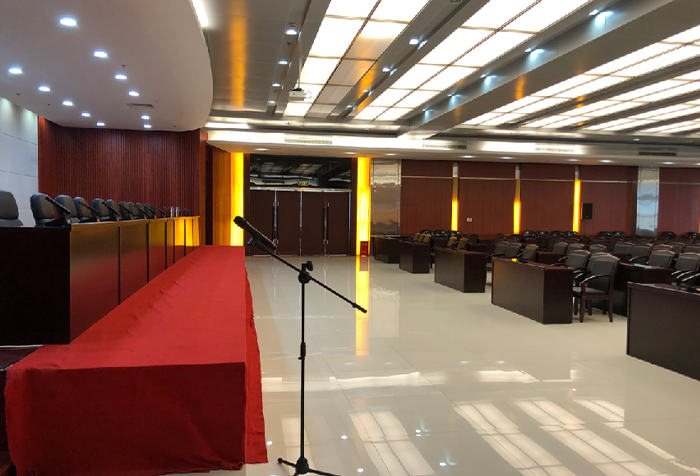 X6 UHF Wireless Microphone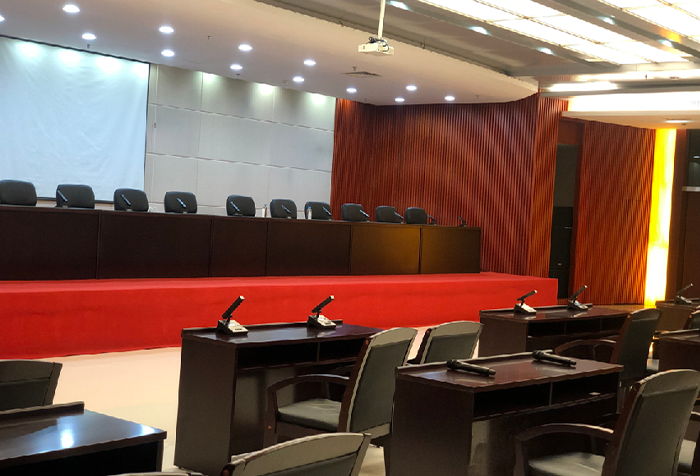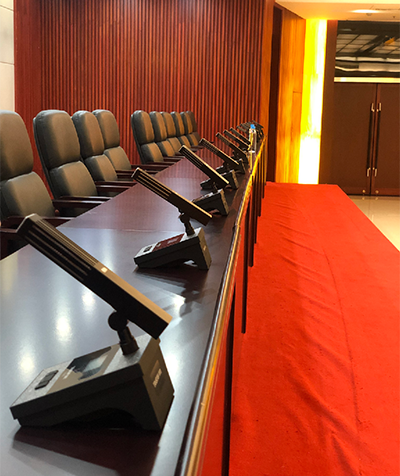 DG-U100 Wireless Conference System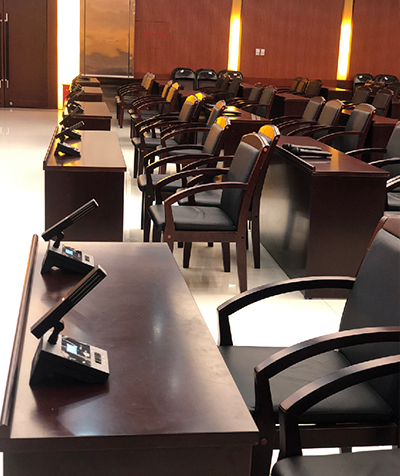 DG-U100 Wireless Conference System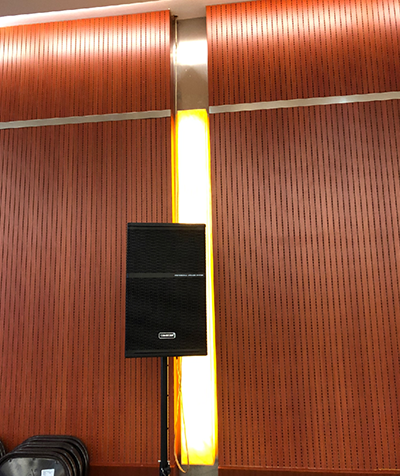 EKS-121 Full Range Speaker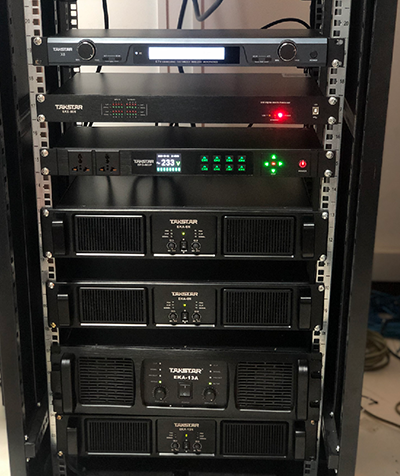 Peripherals incl. EKA-N Series Power Amp
♢◇ Conference Hall ◇♢
Based on the conference hall structure and acoustic principles, Takstar (Fujian) team derived a one-stop system which uses EKS-121 full range speakers for pronounced vocal and speech intelligibility, along with DG-U100 wireless conference system, X6 UHF wireless microphones and other audio devices. The system aims to provide even sound field coverage, proper loudness, flexible management and high stability.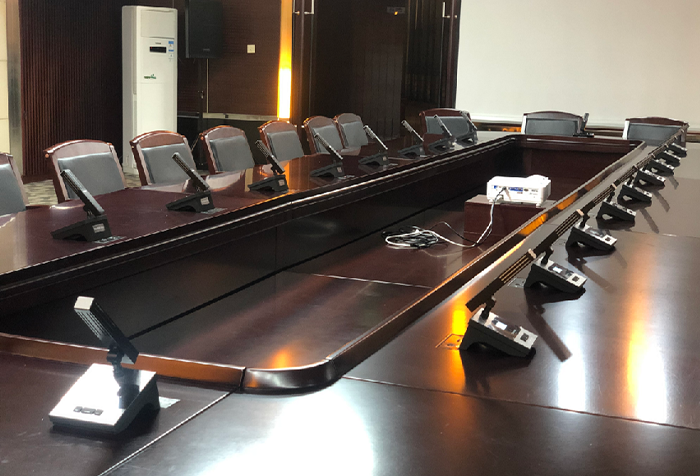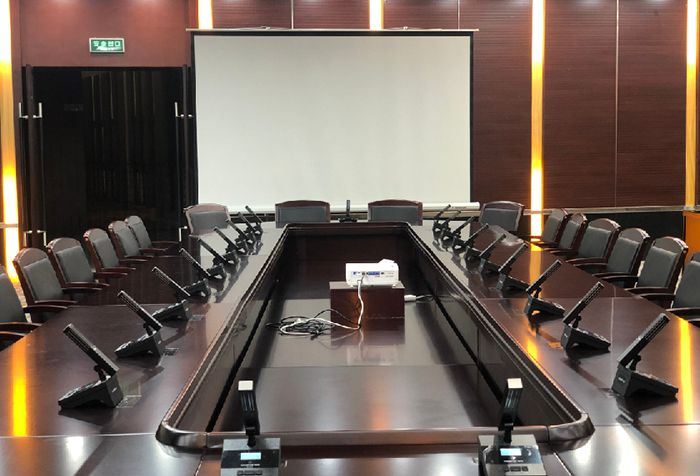 DG-U100 Wireless Conference System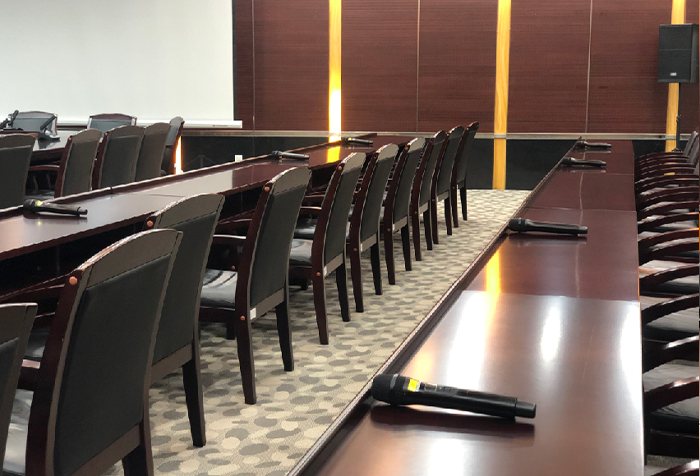 X6 UHF Wireless Microphone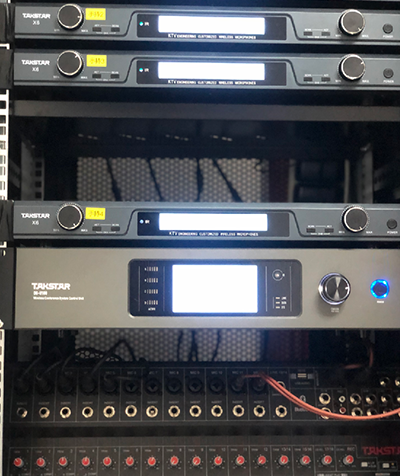 —Project Advantages & Features—
1. Takstar DG-U100 wireless conference system utilizes UHF transmission of SUB G data scheduling technology. It supports camera tracking and remote control of unit gain/frequency. There are two speech modes available (chairman/delegate units are interchangeable via setting). It also features built-in 15-band EQ on each channel, auto squelch control, smart power management, and echo & exciter settings. Users can control the system by operating directly on the control unit or via PC software remotely. There are two types of microphone bases to freely match with two stem microphones, in whichever way you prefer.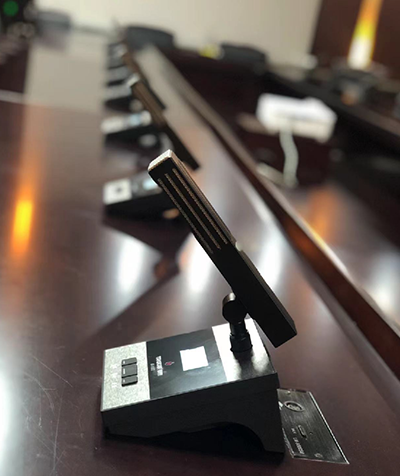 2. EKS-121 full range speaker features high sensitivity, wide response, analytical sound, robust mid-bass vocals and bright mid-highs. The sturdy speaker cabinet can be suspended for flexible installation. The speaker resolves phase distortion by utilizing plane waveguide technology through the combination of phase-delayed transmission of sound waves and acoustic waveguide.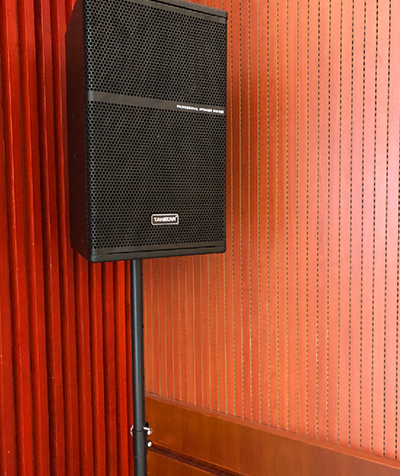 3. Takstar AM18 analog mixer has 18 channels of input: 12 mono mic + 3 stereo. It features a pre-amp of low self-noise, 48V phantom power, 2CH stereo AUX input, USB-A 2.0 and Bluetooth input for music playback. Each channel is equipped with a 3-band EQ, and there are four channels of independent compressor. Meanwhile, the mixer can record/group/monitor audio, and comes with a 24-bit digital effector with 99 effects available.