Takstar EKV Series Full-Range Speakers Application in Chongqing XingHaiAn KTV
Enterprise Press
Release date: 2023-03-22
-PROJECT BACKGROUND-
Chongqing XingHaiAn KTV is located on the 3rd floor of Trust-Mart Shopping Plaza, Beibei District, Chongqing. Decorated in elegant and luxurious style, the KTV is themed as a corridor towards a different dimension using luminous light strips. It's a place where light and color collide, and where realism and romanticism overlap. Futuristic and dream-like, it is also the go-to place for business leisure and karaoke parties.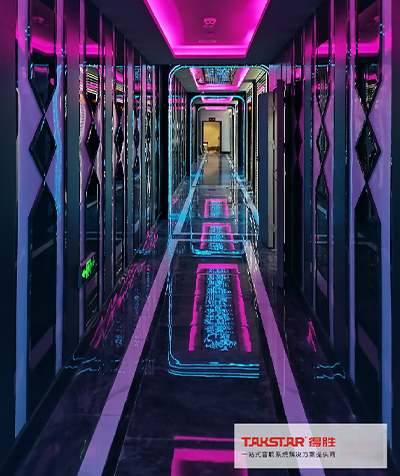 -PROJECT REQUIREMENTS & SOLUTION-
The audio system inside the KTV, installed and tuned by the Takstar (Chongqing) team, is powered by Takstar EKV-121 professional full-range KTV speakers. Each of these speakers houses a 12-inch 65mm-core woofer with special cloth edge, as well as 44mm-core ferrite magnet tweeters with magnesium-aluminum diaphragm, producing punchy bass and bright and transparent mid highs. The speaker dispersion angle can reach 90*90 degrees, allowing adjustment to limit feedback inside the KTV chamber. The horn on the tweeter, injection molded with PP plastic, can amplify sound pressure while maintaining soft and delicate highs. Overall these speakers can withstand high dynamic output for long hours, suitable for playback of music and songs of different genres.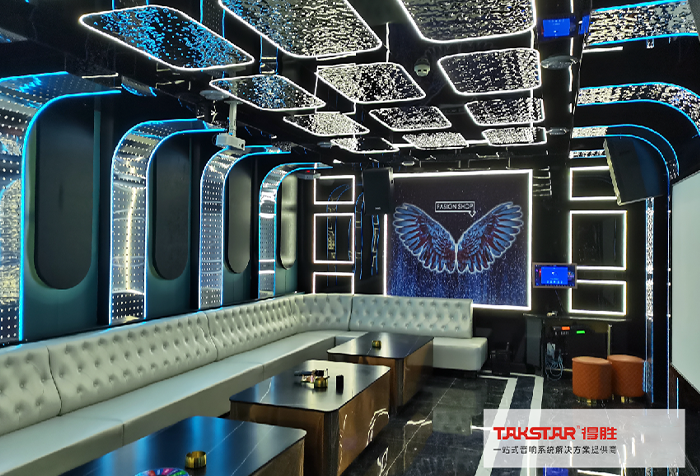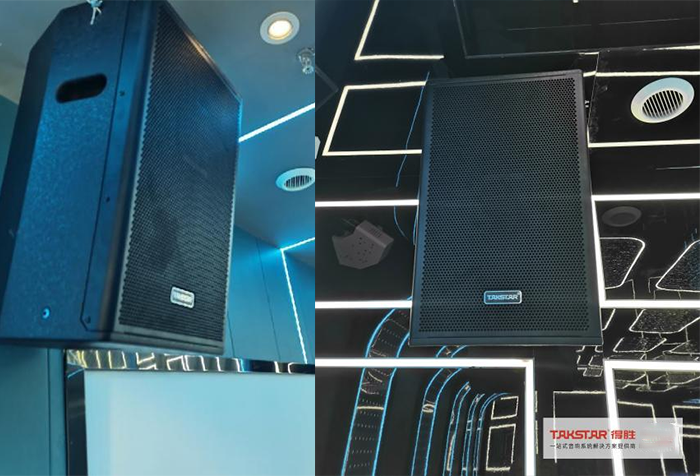 -PROJECT FEEDBACK-
Individually tuned for each chamber by professionals, the speaker system offers rich vocals and natural audio of low distortion, allowing users to immerse themselves in the joy of music.