Audio Application | Hangzhou Housing Security Service Center
Enterprise Press
Release date: 2023-03-15
-Project Background-
Hangzhou Housing Security Service Center, an institution under Hangzhou Housing Security and Real Estate Management Bureau, is mainly responsible for the formulation and implementation of municipal housing security policies, as well as the qualification, sale/rent allocation and supervision of related housing.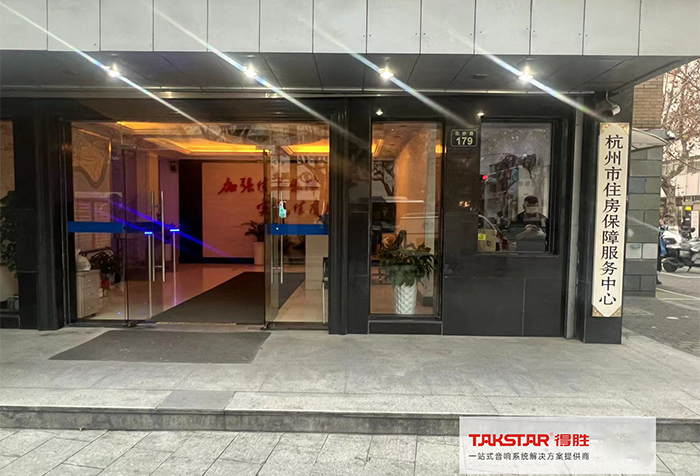 -Solution-
Aiming to improve the audio system in the conference room to better suit daily meetings and trainings and thus increasing work proficiency, the center, after comprehensive evaluation, chose the one-stop audio system from Takstar.
In terms of audio input, the system utilizes Takstar M-2R true diversity wireless microphones and DG-C200 2.4GHz wireless conference system, coupled with TS-AD series antenna amplifier for long-range lossless vocal pickup. As for the speaker system, it features Takstar EKS-121 full-range speakers, EKA-406N four-channel pro power amps, XR26 digital mixer, EKX-306 digital audio processors and other peripherals. Together the speaker system provides clearer and more authentic audio, flexible control, and strong anti-interference property with minimum noise production.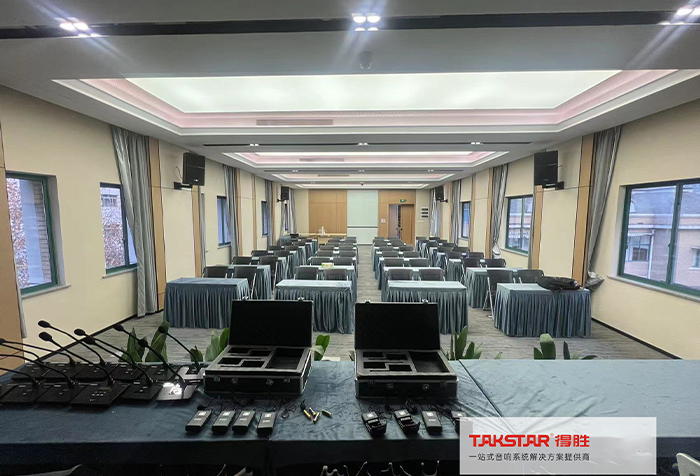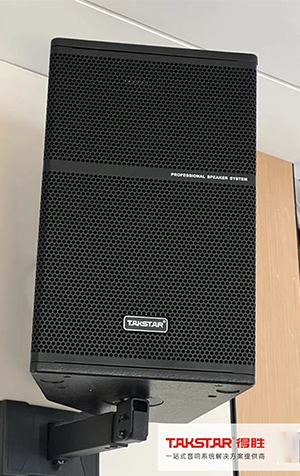 EKS-121 Full Range Speaker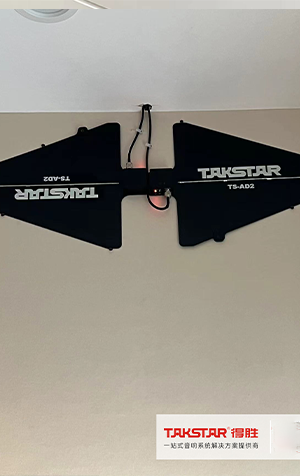 TS-AD Series Antenna Amplification System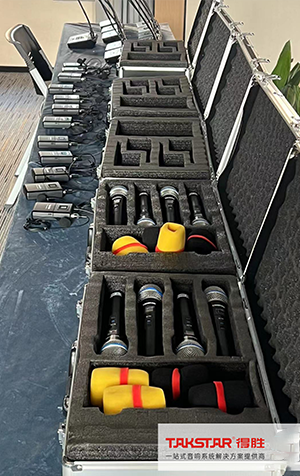 M-2R True Diversity Wireless Microphone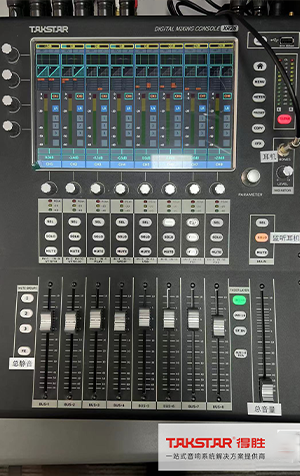 XR26 Digital Mixer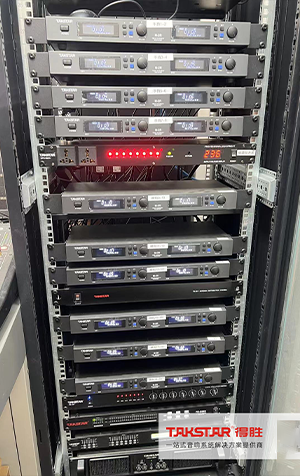 -Project Effect & Feedback-
The system, carefully calibrated by Takstar (Zhejiang) team, is able to achieve clear audio and analytical sound with even coverage, without distortion and feedback even at high output power. It is highly recognized by the leadership of Hangzhou Housing Security Service Center.