Takstar IP PA System Application in Shanghai Donghe9gu Oxygen Land Resort
Enterprise Press
Release date: 2023-01-31
-PROJECT BACKGROUND-
Donghe Jiugu Happy Farm was built in 2012, with a planning area of 3,345 mu (551 acres). Utilizing local rural tourism features, it has created a landscaped rice planting base, high-quality rice factory, Yuepo Country Hotel, five-star boutique B&B, Rice Culture Park and Magnolia Culture Park and other tourism facilities, with rich local customs. And it has gradually developed into a leisure resort and a national AAA-level tourist attraction.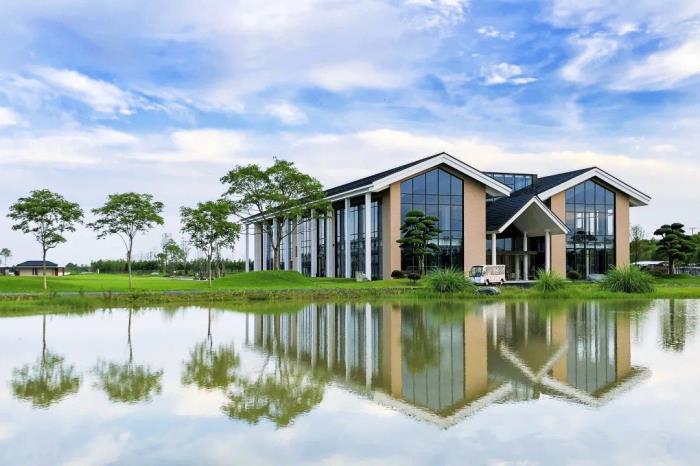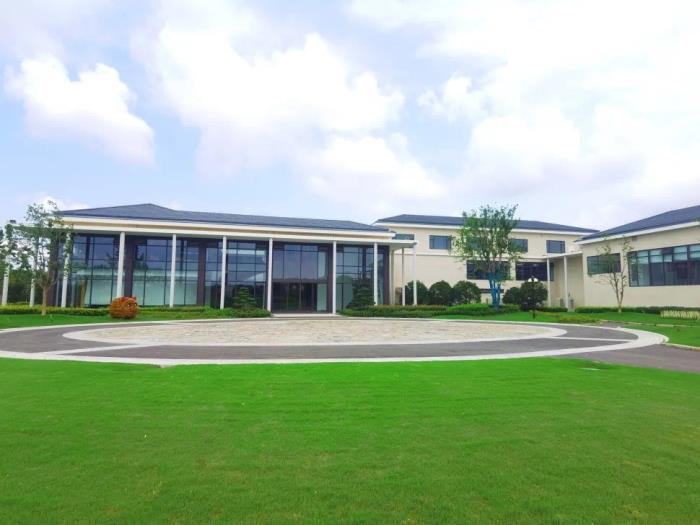 (Image from the Internet. Contact us for removal if any infringement)
-PROJECT REQUIREMENTS-
In order to provide a comfortable and pleasant leisure experience for tourists, the resort wanted to install an intelligent and advanced IP broadcasting system. The system should be in line with the overall decoration style of the hotel, and should be able to play background music, deliver messages and broadcast notices to each public area at scheduled intervals or on demand. And in case of an emergency, it should be able to link with the fire alarm trigger, broadcast emergency messages and alert people in the relevant areas to evacuate for safety.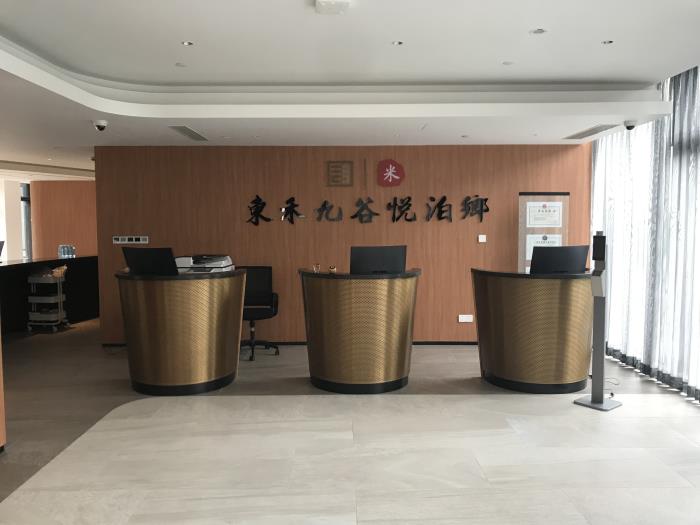 -SOLUTION-
In response to the client requirements, Takstar (Shanghai) team tailored an IP PA system that can fulfill functions such as BGM playback, daily broadcast, emergency broadcast and station paging. Due to the large area of the hotel, the system uses EBS-653 constant-impedance ceiling speakers, IP-70W waterproof column speakers, and IP-11Y1/Y2 active speakers as sound reinforcement equipment. The speakers are evenly arranged to achieve broadcast coverage of every nook in each area.
The system also includes IP-1M network broadcast server, IP-10X paging microphone, ENS-10J IP network fire alarm matrix, IP-01C/04C network decoder controller, EKA-403N amplifier and other equipment. You can view the operation status of various terminals, and make relevant instruction in real time, breaking the limitations of traditional broadcasting in terms of space, content and function. Apart from fulfilling the function requirements, it is also easy to maintain.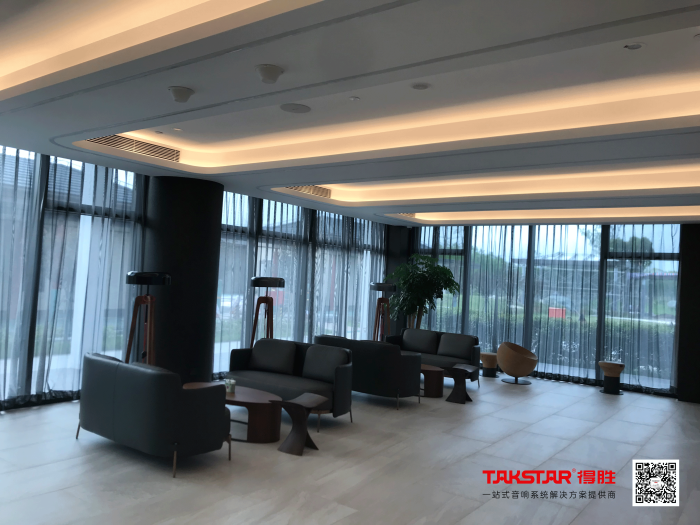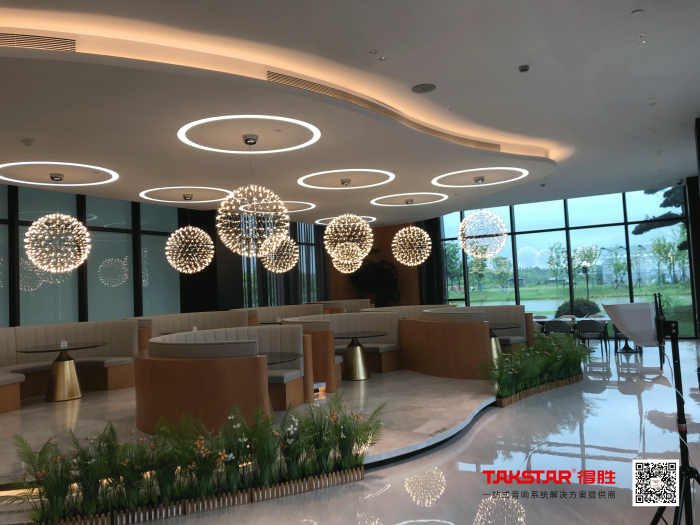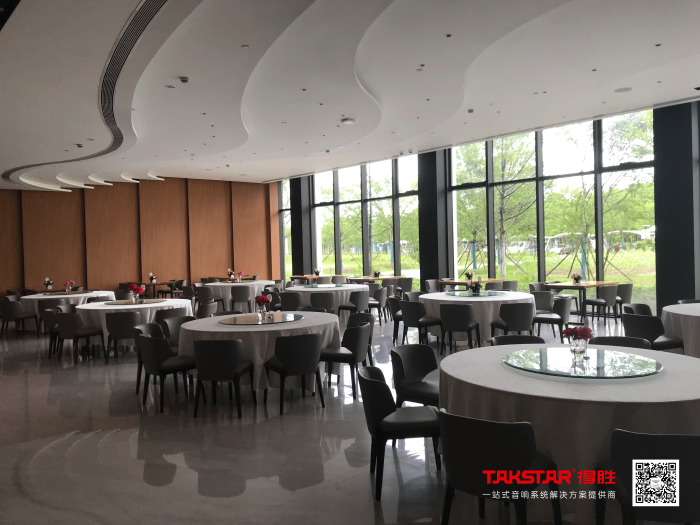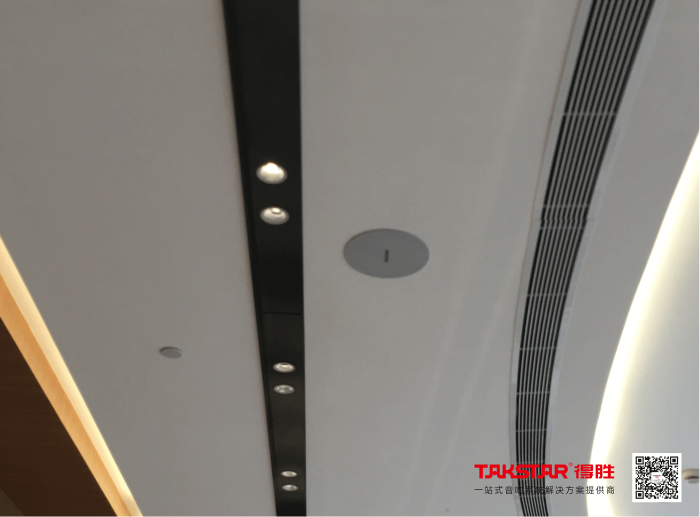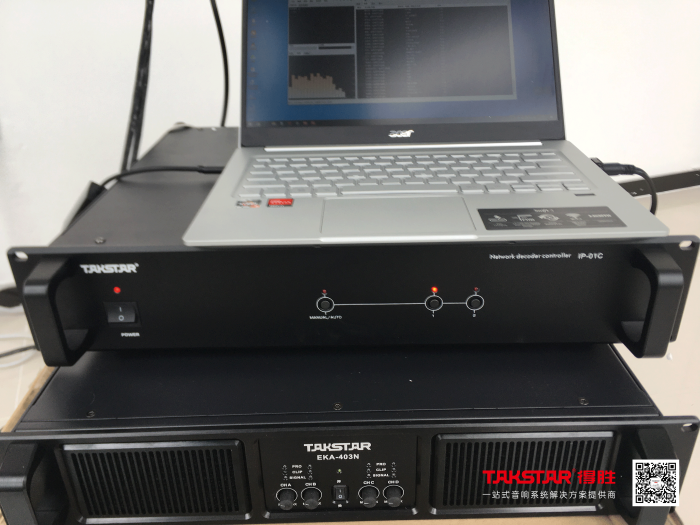 -PROJECT FEATURES & ADVANTAGES-
1. IP-10X network paging station with built-in microphone allows speech broadcast to authorized areas. It can be connected into the system as long as there is Ethernet access, with automatic DHCP support and superb cross-network-segment capability. It can also achieve two-way paging between terminals, with built-in speaker for monitoring (optional).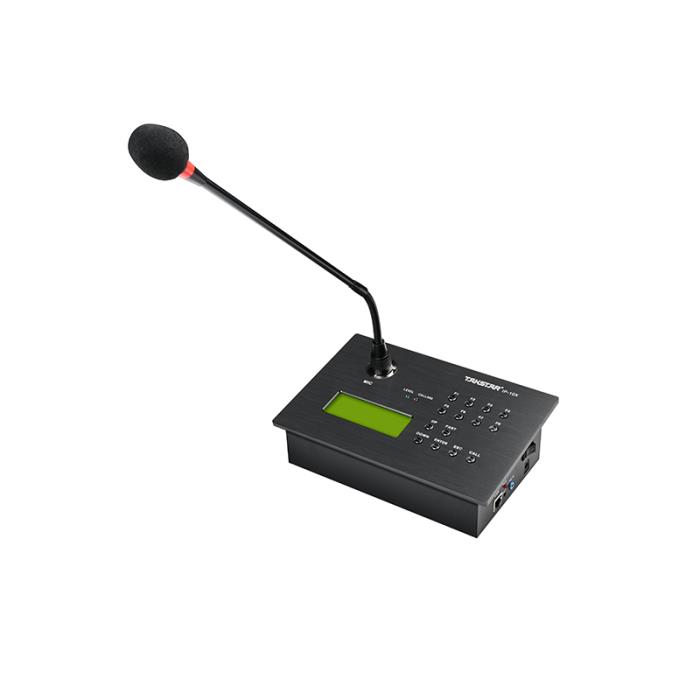 2. IP-11Y1/Y2 digital IP PA active speaker features built-in decoding module, 2*20W/8Ω dual-channel output amplifier and high stability. It has a reserved 110V signal input for hooking up 110V input signal to automatically switch to fixed voltage broadcast in case of network or power cut-off. It also comes with a software for remote configuration of bass/treble/volume and remote update. Compatible with TCP/IP protocol, it can transmit across network gateway, routers and Internet.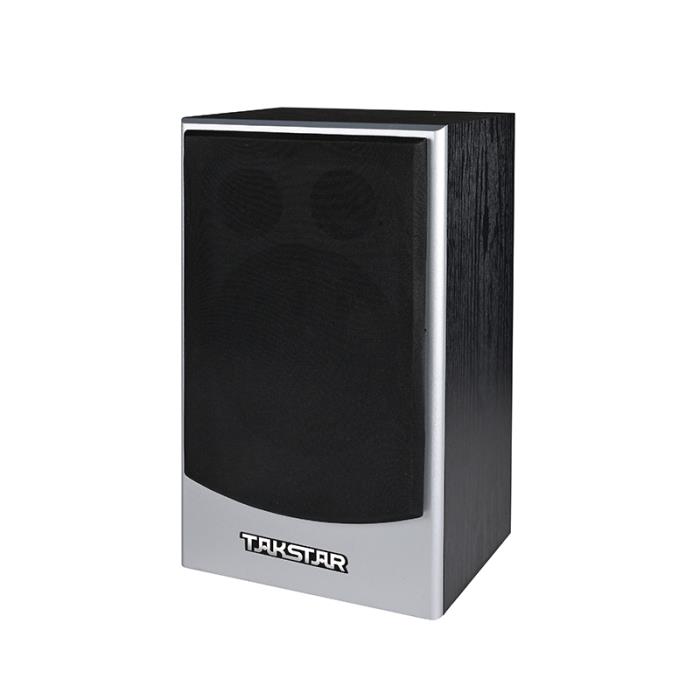 -EFFECT & FEEDBACK-
Overall the system is not intrusive to the decoration style of the place, delivers clear audio, runs stably, and enables unmanned broadcast to specific zone(s) at designated time. The smart touch controlled network broadcast server also provides easy centralized control of all equipment, with room for flexible expansion. Therefore it is highly recognized by the user.