Audio Application | Qingmao Checkpoint in Zhuhai
Enterprise Press
Release date: 2022-12-02
The Qingmao Checkpoint, also known as Guangdong-Macao New Corridor, is the seventh travel control point connecting the Macau Special Administrative Region of China and Zhuhai City of Guangdong Province, and also the fourth 24-hour customs clearance point. As a major cross-border project of Guangdong and Macao, the Qingmao Checkpoint is another border crossing that adopts the "Joint Boundary Clearance" mode, which will strongly facilitate Macao's integration into the inter-city railroad network of the Greater Bay Area and the national high-speed rail network, allowing more Macao residents to share the fruits of the development of the Greater Bay Area. It will also give a new impetus to deepen the cooperation between Guangdong and Macao and promote the development of the Greater Bay Area.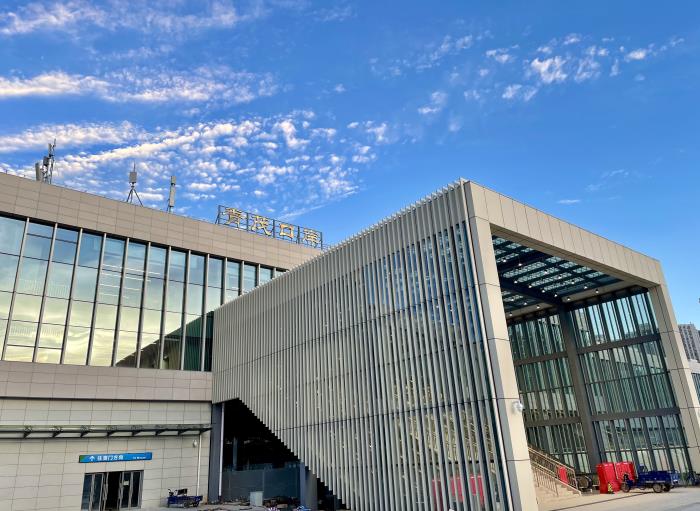 ——Client Demand——
Given the large traffic at the checkpoint, incident can happen any minute. And when it happens, clear communication is key in maintaining order. Aiming to improve audio intelligibility and performance, and enhance meeting efficiency, the management of Qingmao Checkpoint started an upgrade for their sound reinforcement system.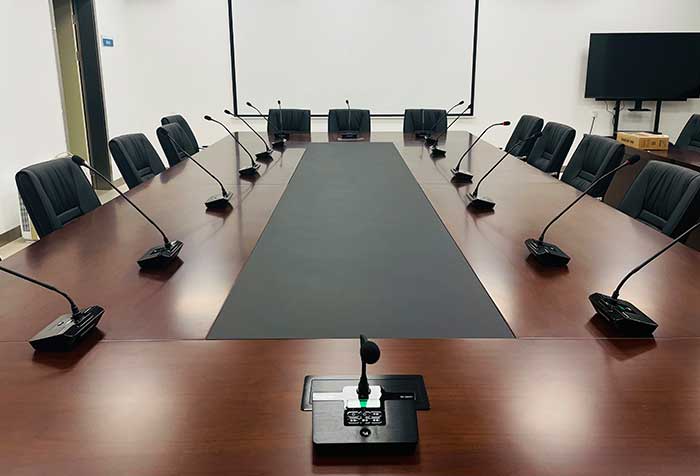 ——Solution——
Stability is crucial for the many events held in the conference room. The engineering team of Takstar (Zhuhai) surveyed the area carefully and derived a scientifically prudent and reasonable audio solution. It consists of ELV-101 professional speakers, along with EKA-6N professional power amplifier, XR-26 digital mixer, EKX-808 digital speaker matrix, FE-224N feedback suppressor, DG-C200 wireless conference system and other peripherals.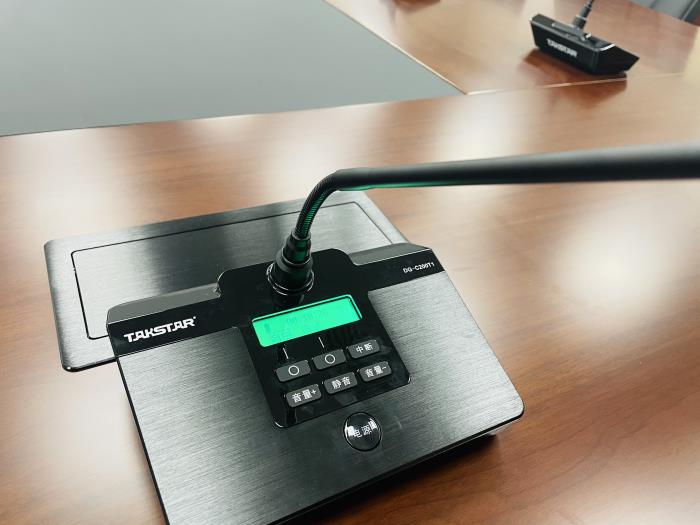 DG-C200T1 Wireless Conference System Chairman Unit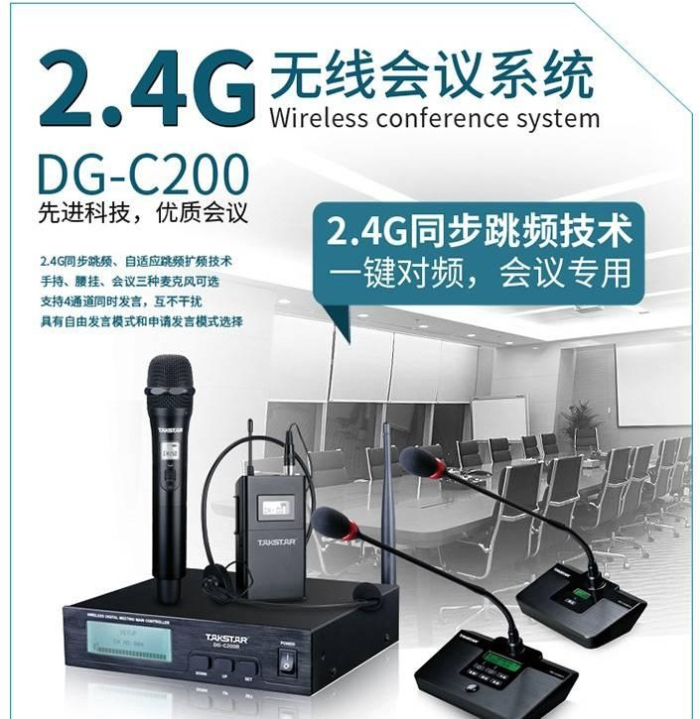 DG-C200 2.4GHz wireless conference system is comprised of control unit, chairman unit and delegate unit. The delegate unit can be handheld, bodypack or tabletop variation. The chairman unit can be used to control the meeting floor. The system supports 4 channels speaking at the same time and can accommodate up to 255 mic units, with a use range up to 50m.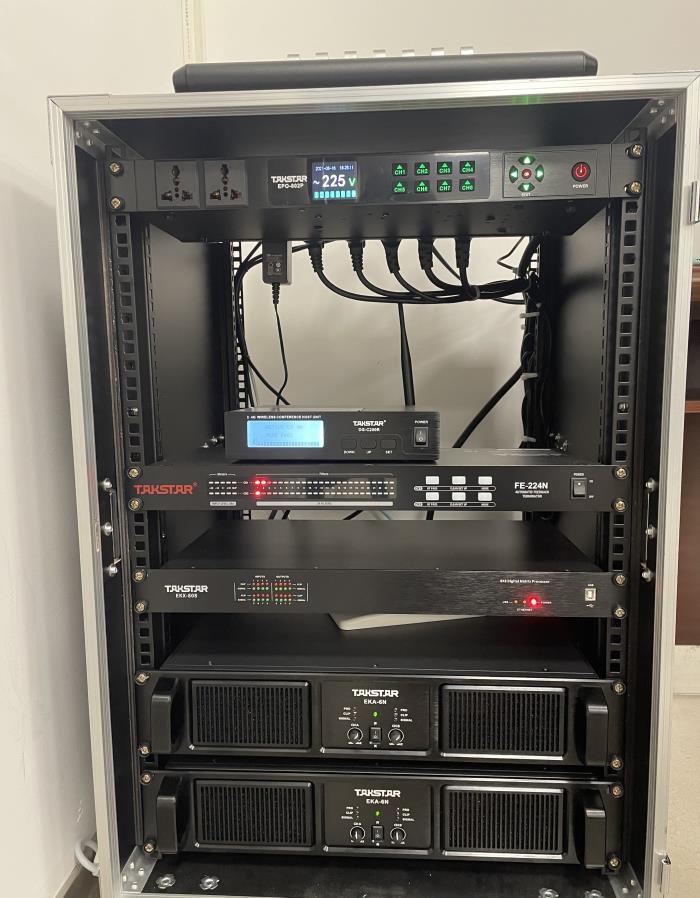 Effect & Feedback
The whole system, after installation and tuning by experience technicians, offers clear audio that is evenly distributed across the conference room, and is expected to help improve custom clearance efficiency at the checkpoint and promote economic development.