Audio Application | Installation Engineering Co., Ltd. (Zhengzhou)
Enterprise Press
Release date: 2022-11-10
-Project Background
Headquartered in Zhengzhou City, Henan Province, the Installation Engineering Co., Ltd. of CSCEC 7th Division has won many honorary titles for consecutive years, e.g.,
National Excellent Construction Enterprise

Advanced Enterprise of Construction Engineering Quality Management

Advanced Enterprise of Construction Technology Innovation

Advanced Enterprise of Construction Safety in Henan Province.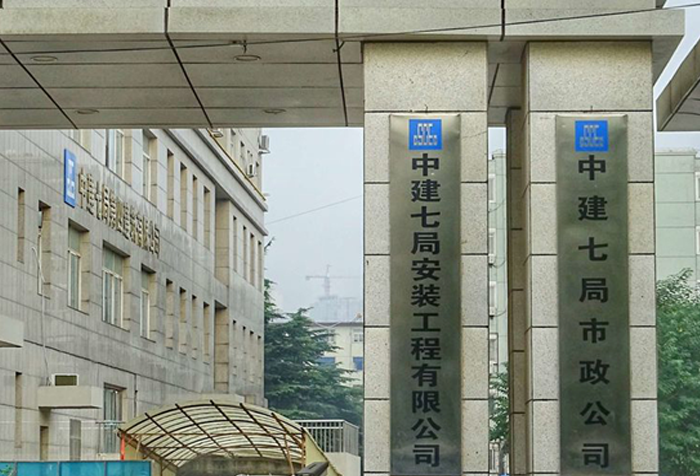 Installation Engineering Co., Ltd. of CSCEC 7th Division (Image from the Internet. Contact us for removal if any infringement)
-Client Demand-
In order to facilitate the smooth development and in-depth exchanges of various meetings, e.g., on project construction, project progress, daily training, and collaboration among member units, the relevant leaders of the company decided to upgrade the sound reinforcement system of the conference room. System stability and practicality were among considerations.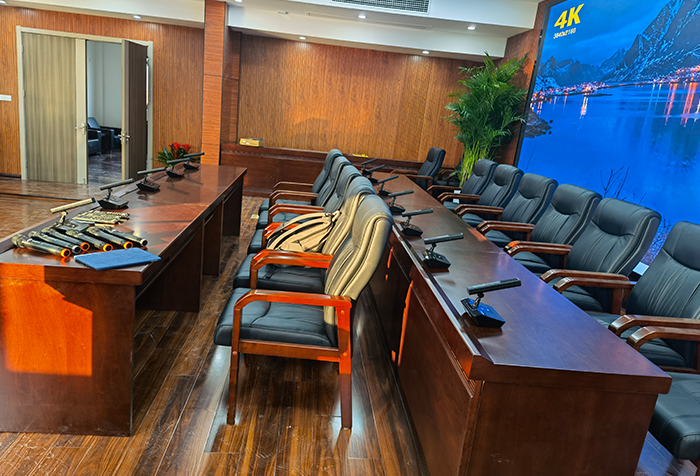 Conference Room in the Company
-Solution-
After learning the site area and customer needs, the Takstar engineering team settled on using:
the sleek yet powerful EBS-6T in-wall speakers for sound reinforcement.

the stable G108 eight-channel wireless conference receiver for audio pickup.

the EKA-6A 600W power amplifier which utilizes a bold sequencer-style circuit design to improve efficiency and reduce distortion.

Peripherals including AM14 analog mixer, EPO-802P power sequencer, FE-601 six-channel frequency shifter.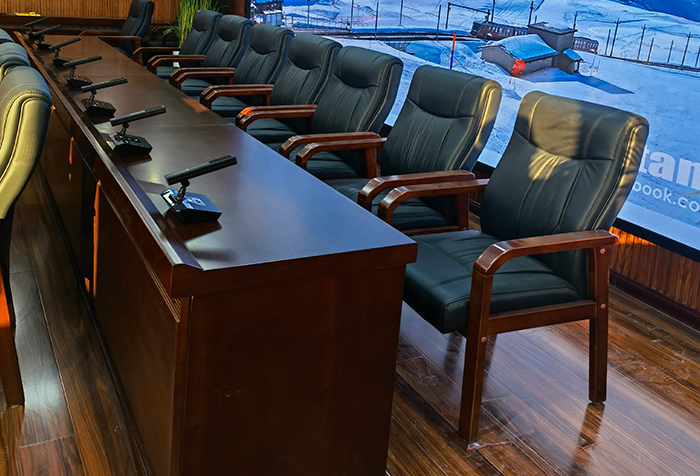 G108 Wireless 8-Channel Conference System
G108 wireless 8-channel conference system offers better and stronger signal reception thanks to its utilization of UHF design as well as phase-loop-lock (PLL) microcomputer control. Its unique tone key identification helps prevent crosstalk from the outside or between channels. Multiple units can be stacked in one system. In addition, the G108 receiver can automatically scan available frequency to guide you through the frequency syncing process via IR in one key press, simplifying the setup procedures.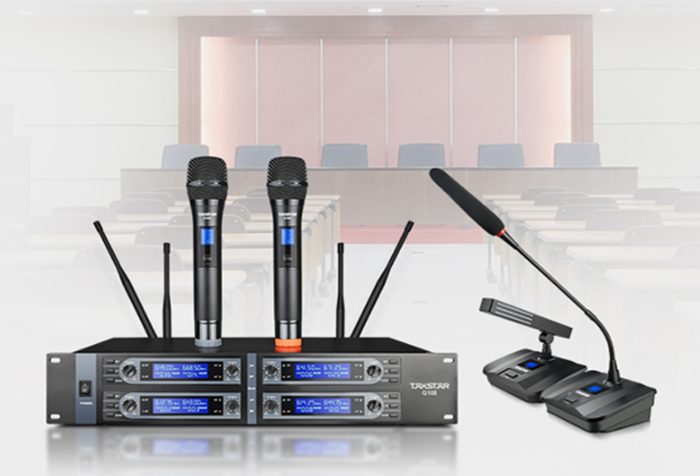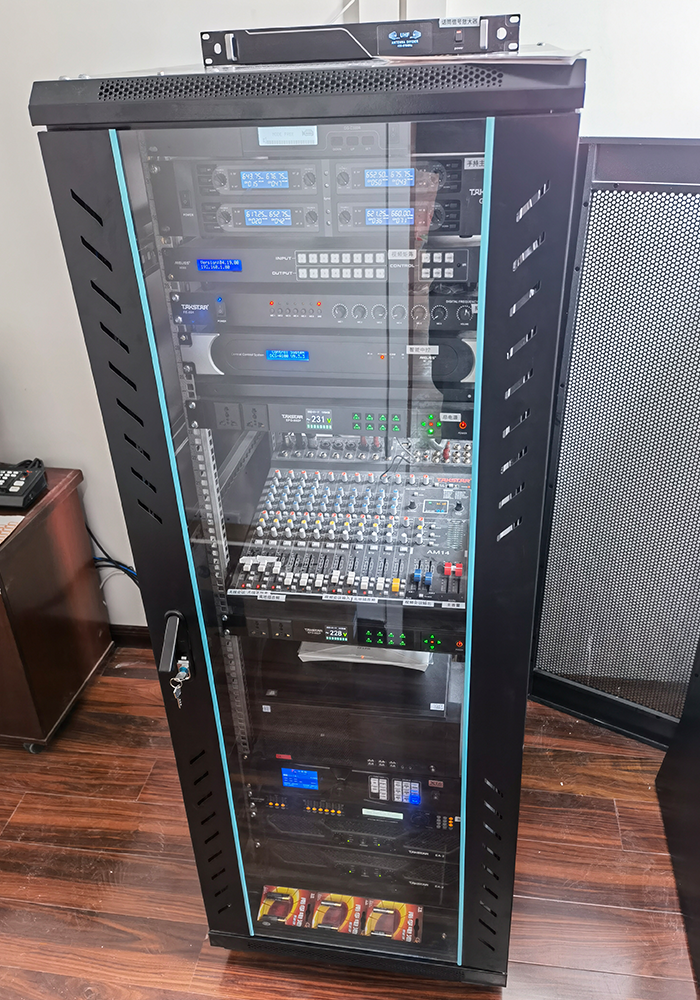 -Effect and Feedback-
The system is fully based on the requirements of the conference room in regard to its daily uses. It offers audio clarity, system stability and diversified application, and therefore is highly appraised by the company.