Audio Application | Juxian Power Supply Company, State Grid
Enterprise Press
Release date: 2022-10-20
Juxian Power Supply Company is located at No. 46 Zhenxing East Road, Juxian County, southeastern Shandong Province. It shoulders the mission of managing and supplying electricity to the urban area of Juxian County and 21 townships. Relying on the correct grasp of the economic situation and the continuous development of the company, it has successively won many honorable titles including: the "Level 2 Enterprise of Safety Production Standardization", "Shandong Integrity Enterprise", "Shandong Advanced Unit of Electricity Industry Safety Production", and "Excellent Enterprise of Management Innovation in Shandong Province". And for 24 consecutive years, the company has maintained the title of "Civilized Unit" at the provincial level.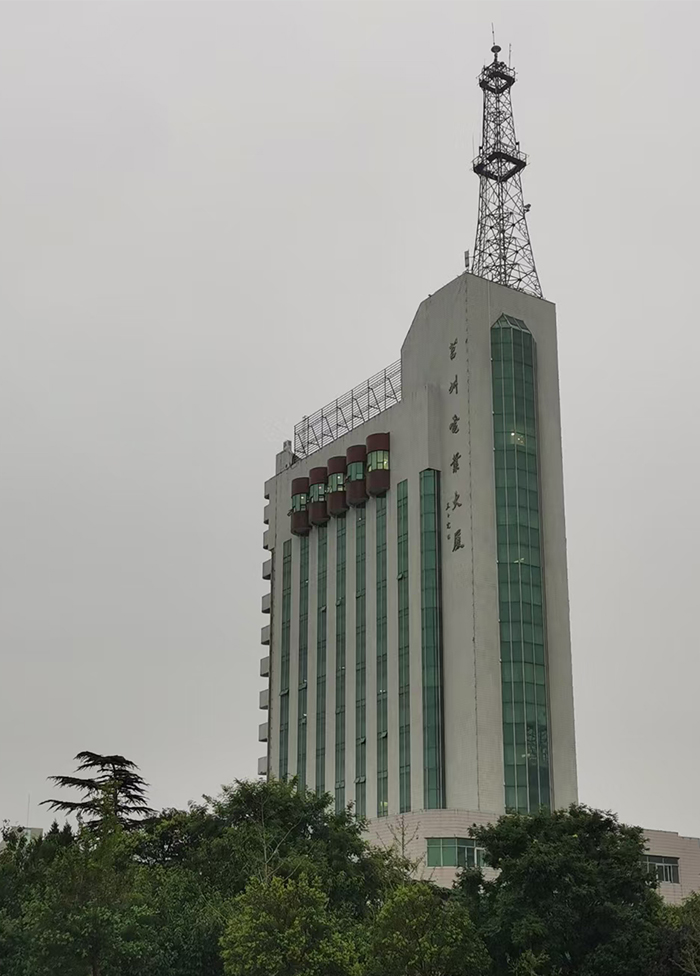 ——Solution——
In light of the coming preparatory meeting for the 2nd representative conference of the company, it's expected that the audio facility inside the multifunction hall should be upgraded to ensure smooth work reporting and discussion on future development. After deliberation, a one-stop audio solution was adopted which consisted of Takstar ESA-081 full-range line arrays, ESC-044 column speakers, X7 wireless microphones, XR26 digital mixer, EKA series amplifier and other peripherals.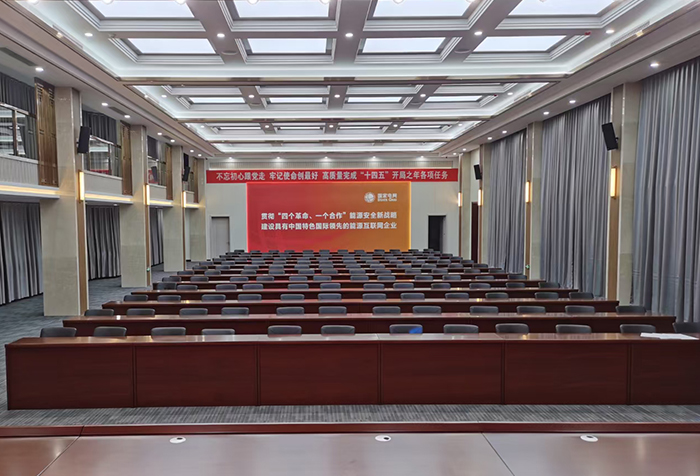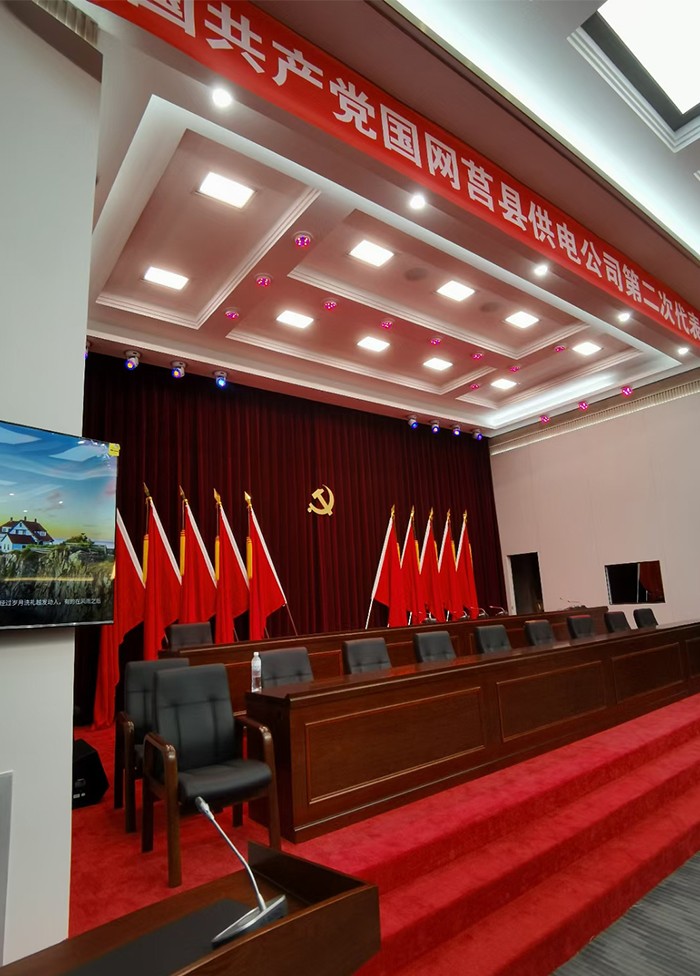 Multifunction Hall, Juxian Power Supply Company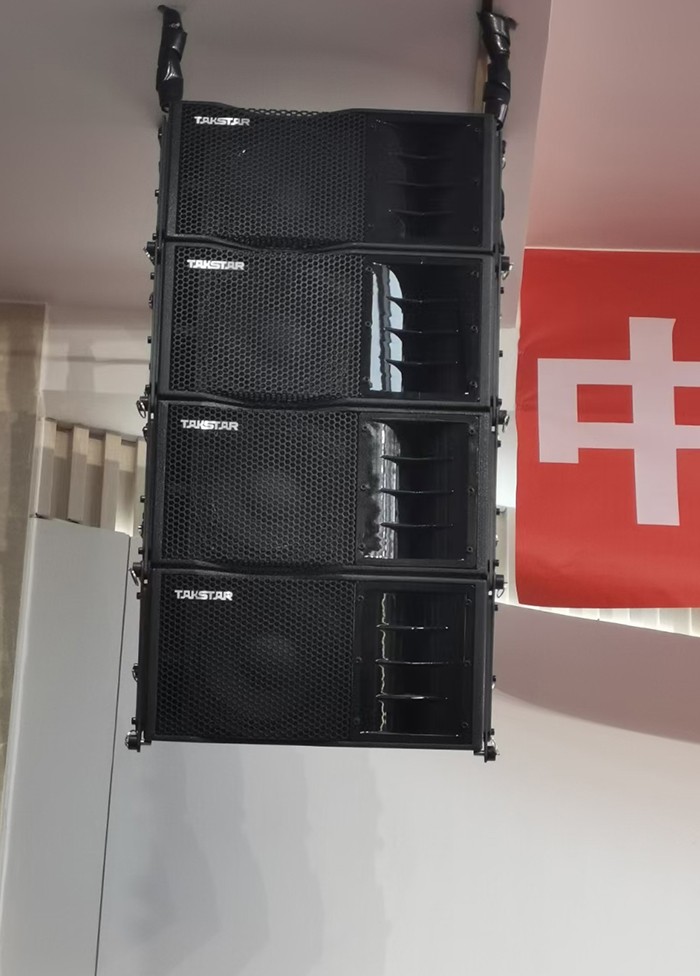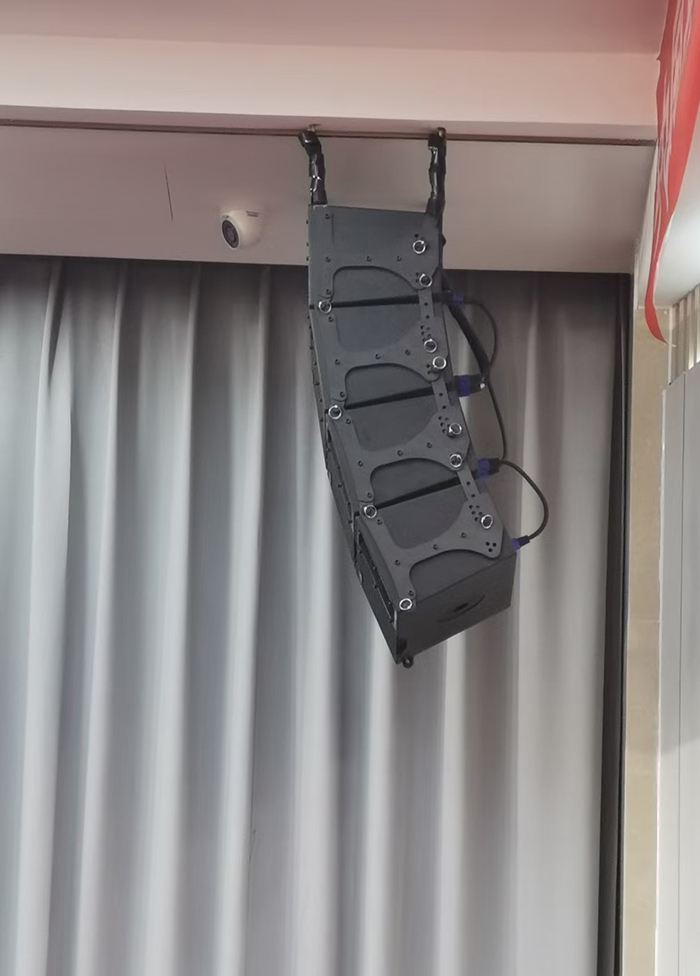 ESA-081 Full Range Line Arrays
ESA-081 line arrays serve as the main sound reinforcement equipment, featuring responsive mid-bass, high dynamics and bright treble. Several speakers are installed together to form a linear sound source, which minimizes energy loss at long distance and suits the needs for large audience application in spatial area.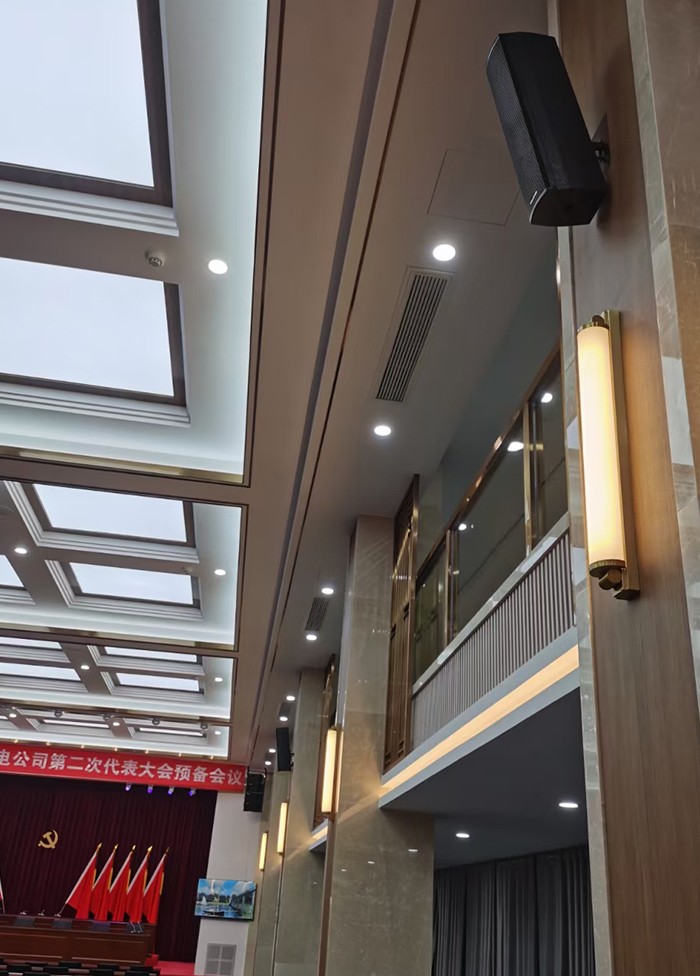 ESC-044 Column Speakers
ESC-044 column speakers supplement the main line arrays. Its unique high frequency filter helps to adjust audio brightness. There are three modes available for playback in different occasions, namely, "MUSIC", "VOCAL", and "SMOOTH".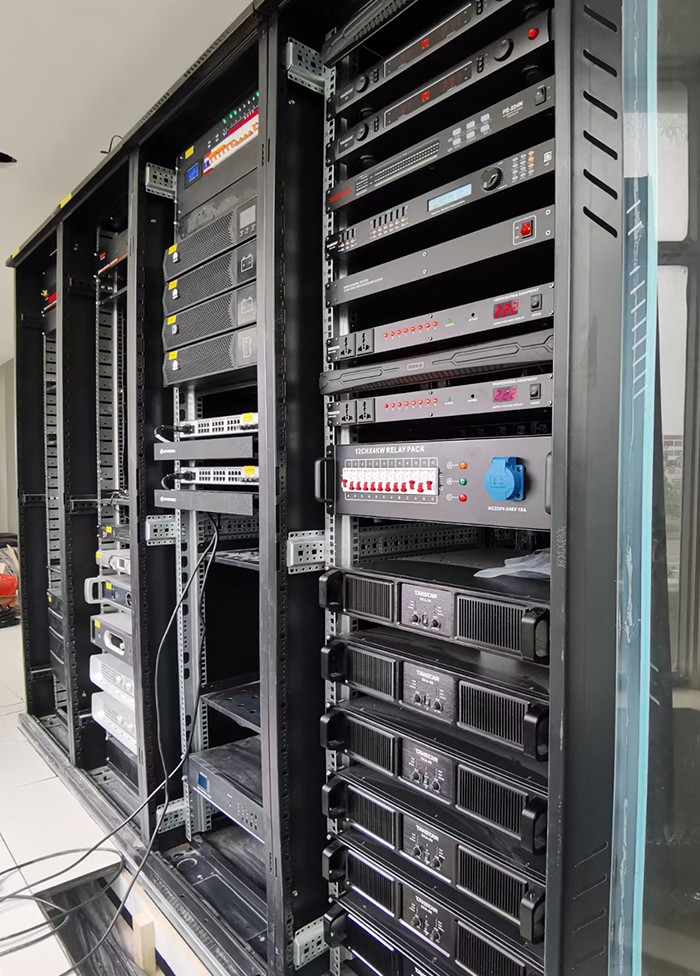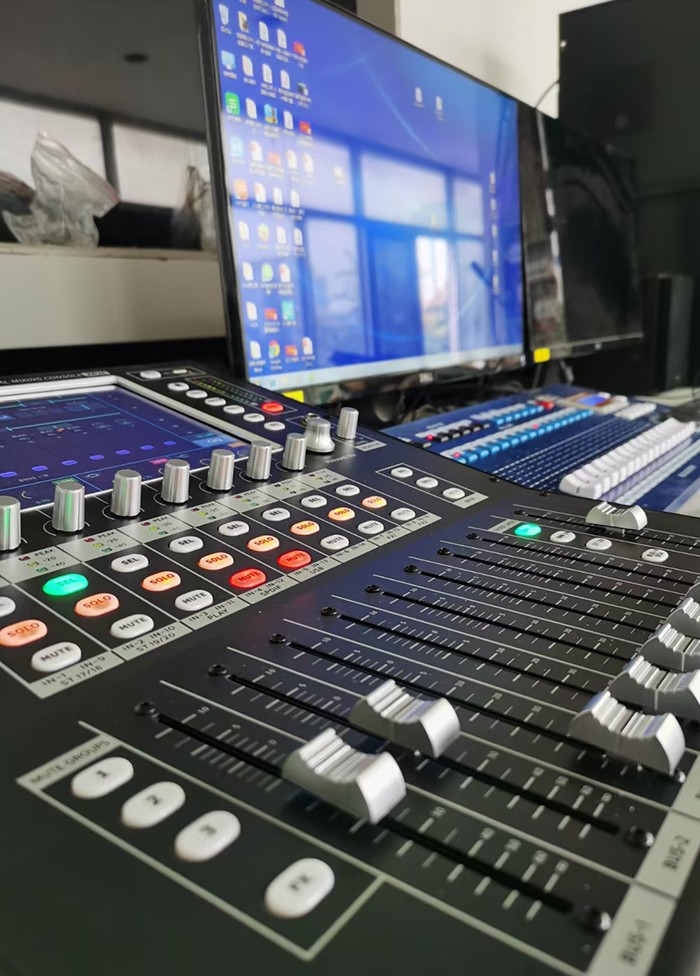 XR26 Digital Mixer
XR26 digital mixer is cross-platform compatible, e.g., iOS, Android, Windows, Mac OS and Linux. It can be controlled remotely through smartphones, tablets or computer, either via Wi-Fi hotspot or via Ethernet cable (for computer).
——Effect & Feedback——
The solution offers high SPL processing capability, high gain, clear audio without feedback. Other than clarity, the system also makes up for the defects of the acoustic architecture of the hall using audio processors, and in doing so, furnishes the speaker's voice and regulates the overall atmosphere of the meeting.