Takstar One-Stop Audio System Sees Application in CGN New Energy
Enterprise Press
Release date: 2022-04-15
——PROJECT BACKGROUND——
China General Nuclear Power Group (CGN) is a Chinese state-owned energy corporation under the SASAC of the State Council. Adhering to the mission of "developing clean energy for mankind", it has grown into the largest nuclear power operator in China and the third largest worldwide. CGN New Energy Holdings Co., Ltd. (Guizhou Branch), an important pillar subsidiary of CGN, is committed to energy conservation, emission reduction and clean energy utilization, providing large-scale, high quality, efficient and sustainable clean energy products and services to the society.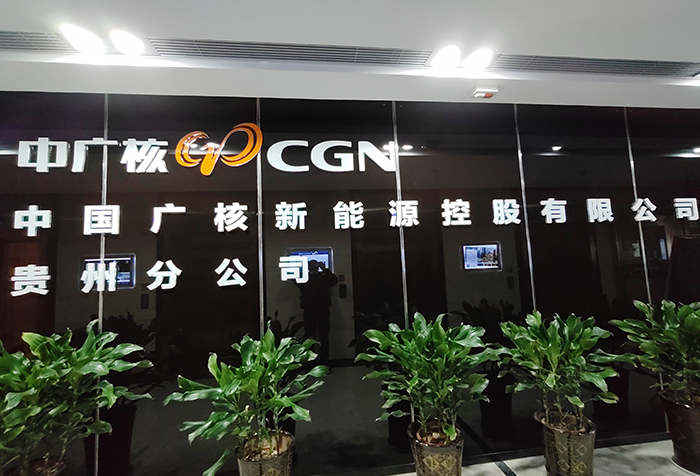 ——CLIENT DEMAND——
A one-stop audio system was to set up in three conference rooms, expected to achieve high-definition, high-fidelity and uniform-coverage sound reinforcement as well as intelligent device management, with the aim to facilitate work and communication in all aspects throughout new energy projects.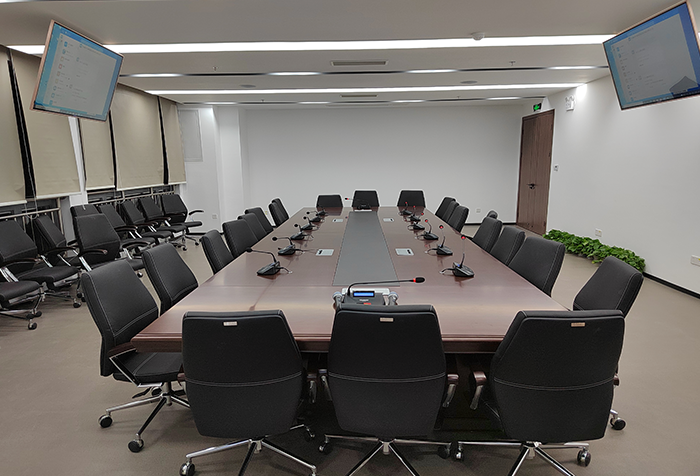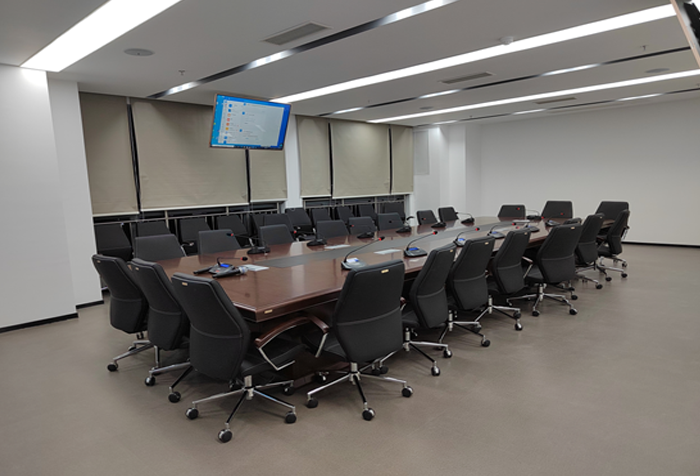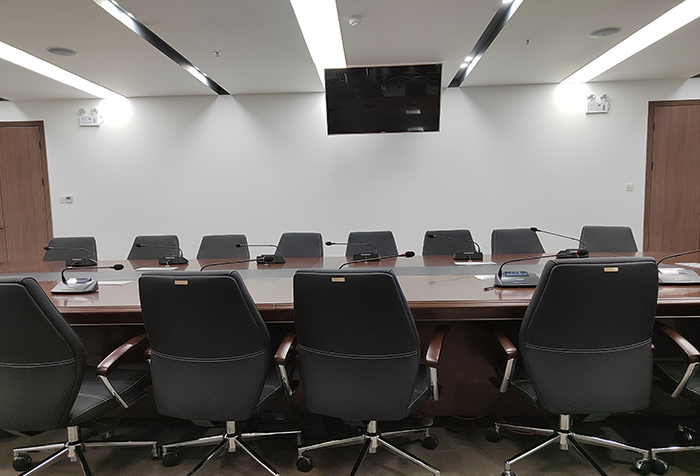 ——SOLUTION——
From the perspective of room sizes, indoor aesthetics and desired conference effect, Takstar (Guizhou) engineering team tailored a system which includes: EBS-640 Ceiling Speaker as sound reinforcement device to ensure even sound field distribution and appropriate loudness; DS-S100 Hand in Hand Conference System; M-2R True Diversity Wireless Mic for pickup; along with XR-1016FX Mixer, EKA-3N Dual-Channel Pro Power Amp and other peripheral equipment.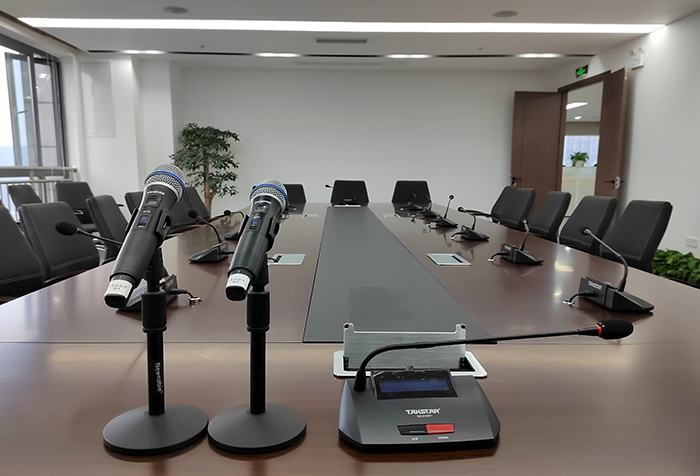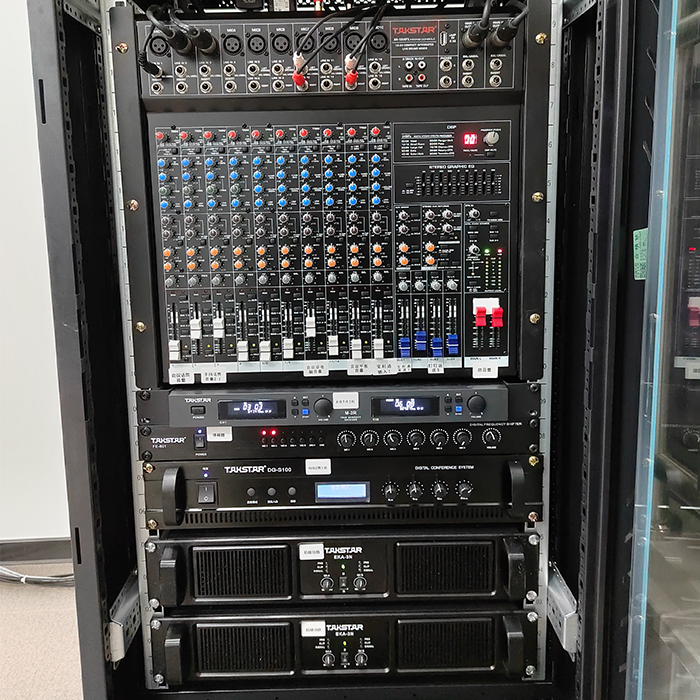 ——PROJECT FEATURES & ADVANTAGES——
1. EBS-640 is a fixed impedance ceiling speaker with coaxial HFLF driver design and accurate sound imaging. It features a directional horn that can effectively control sound energy dispersion angle, offer low distortion and powerful, clean sonic performance. Meanwhile, the snap-on fixing mechanism greatly eases the installation process.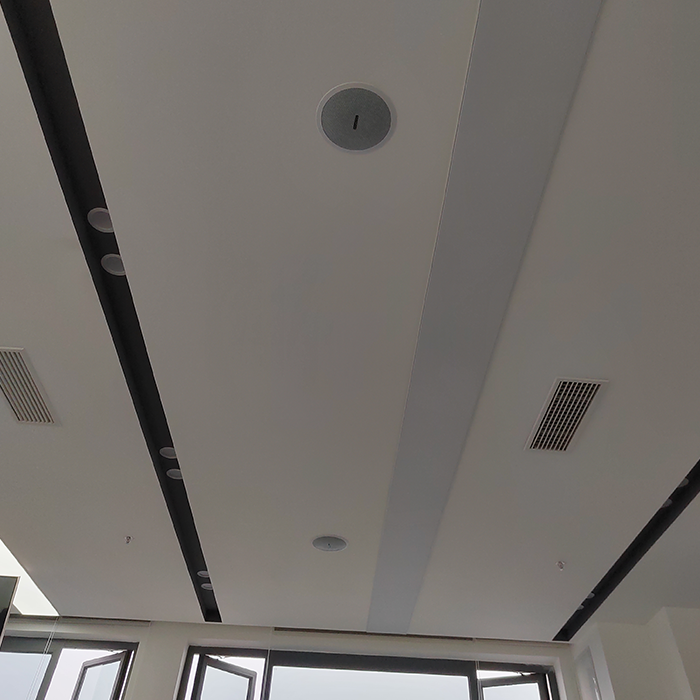 2. DG-S100 Conference System utilizes hot-swappable daisy chain connection using 8-conductor T-shape cables, and supports multiple conference modes including Free/FIFO/Limited/Chainman-Priority. There is an RJ45/RS232 interface (selectable) for central management of all mics and videos via computer software. The 8-in-2-out video matrix supports multiple control protocols for video tacking.