Takstar Statement on Counterfeit Avoidance
Enterprise Press
Release date: 2022-03-16
Dear customers,
Thank you for your continued confidence in and patronage for Takstar's products. By adhering to the business philosophy of "Integrity First, Quality Foremost", Takstar has garnered widespread recognition and popularity relying on quality products and services since establishment. Unfortunately, lately there are some counterfeiters manufacturing and selling counterfeit Takstar PC-K200 condenser microphones.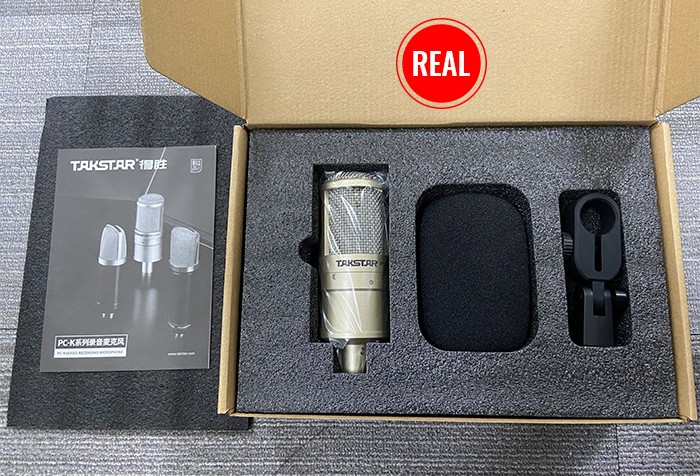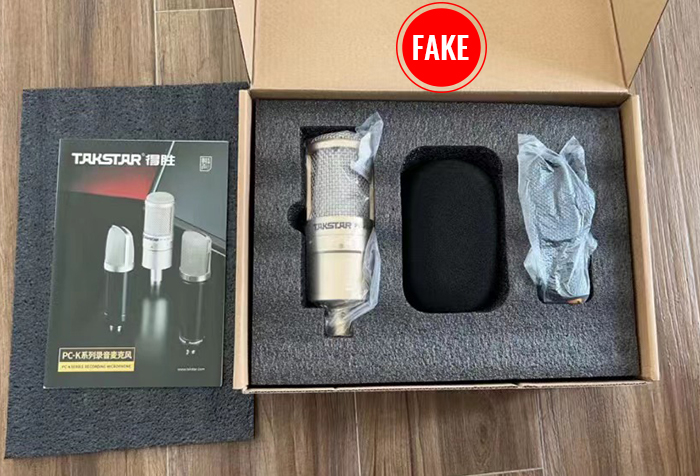 Counterfeit PC-K200 Condenser Mic
These counterfeits carry Takstar logo, sell cheaper and look similar, but are entirely substandard. They lack the unique Takstar anti-counterfeit sticker and differ from ours on both outside packaging and inner components. They may malfunction at any time and potentially cause serious safety issues as well.
1.Anti-counterfeit sticker difference: none on fakes.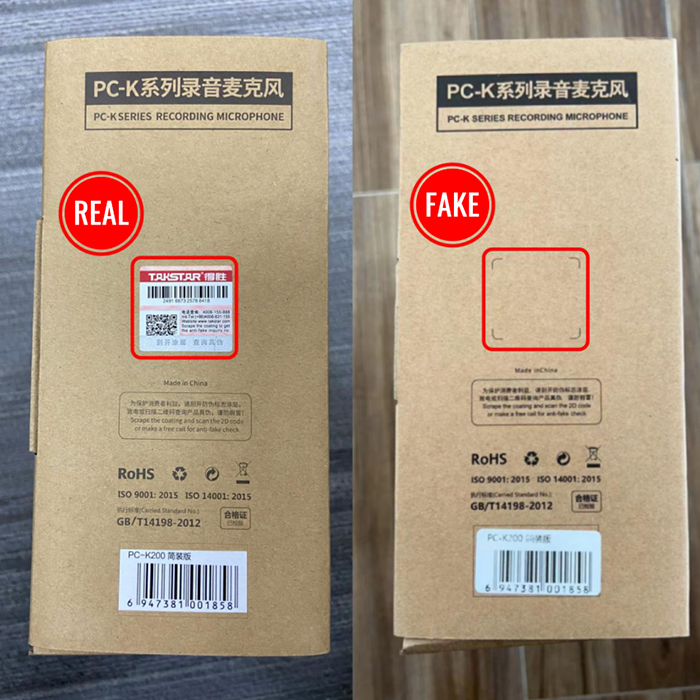 2. Difference in box logo and product description: CN&EN bilingual on fakes, while English-only on the authentic.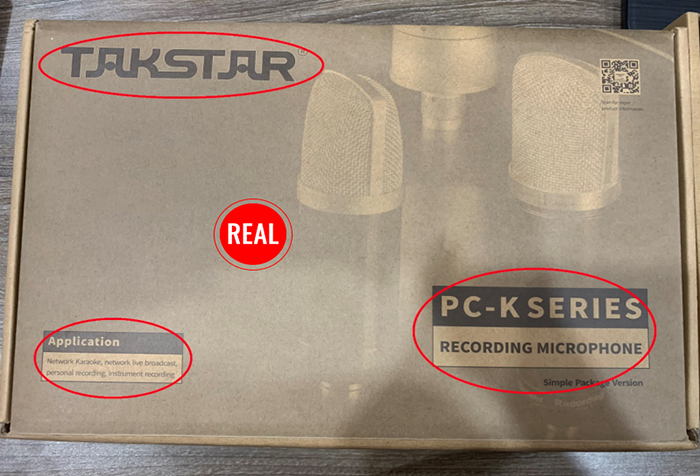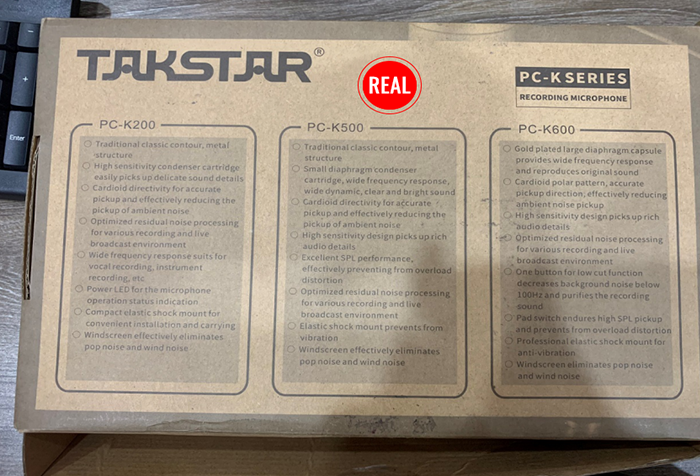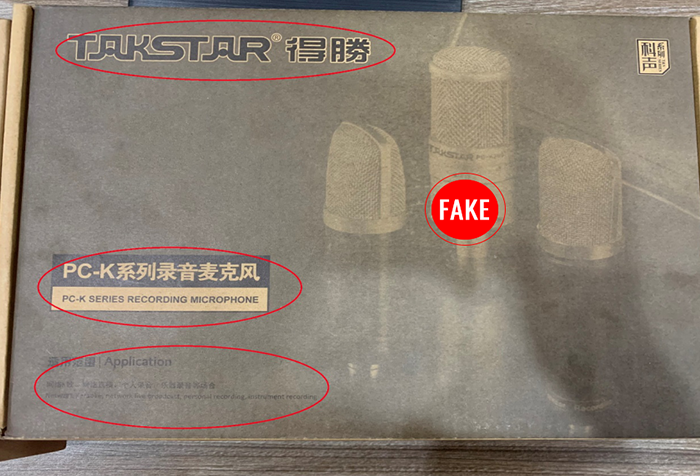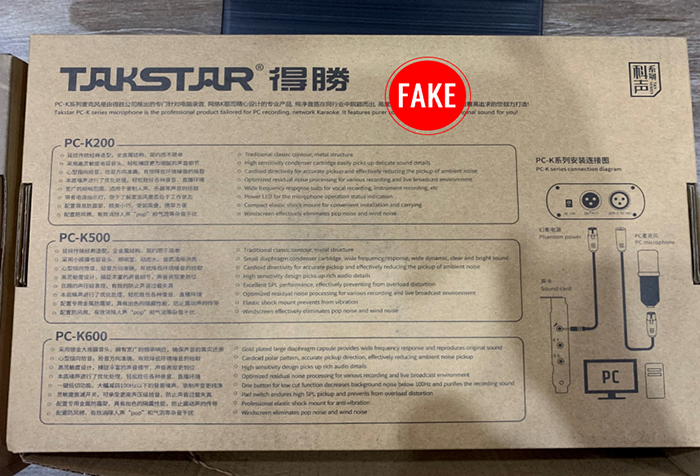 3. Box barcode intelligibility: fuzzy and uneven ink on fakes.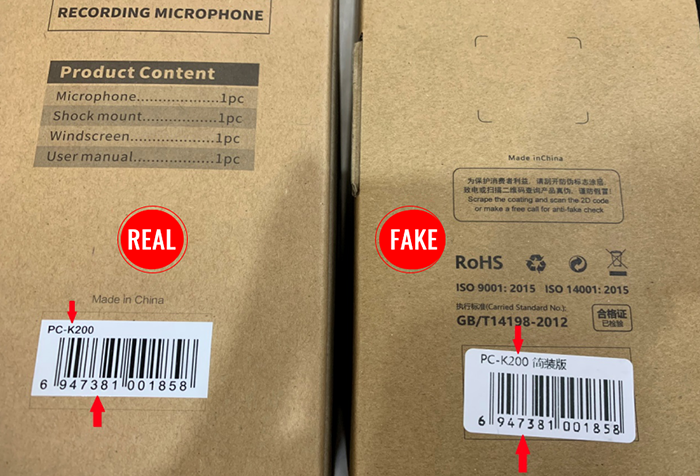 4. Difference in capsule shape and capsule holder. The capsule holder on the counterfeit is spaced out from the mic housing, while the real one is tightly adjoined.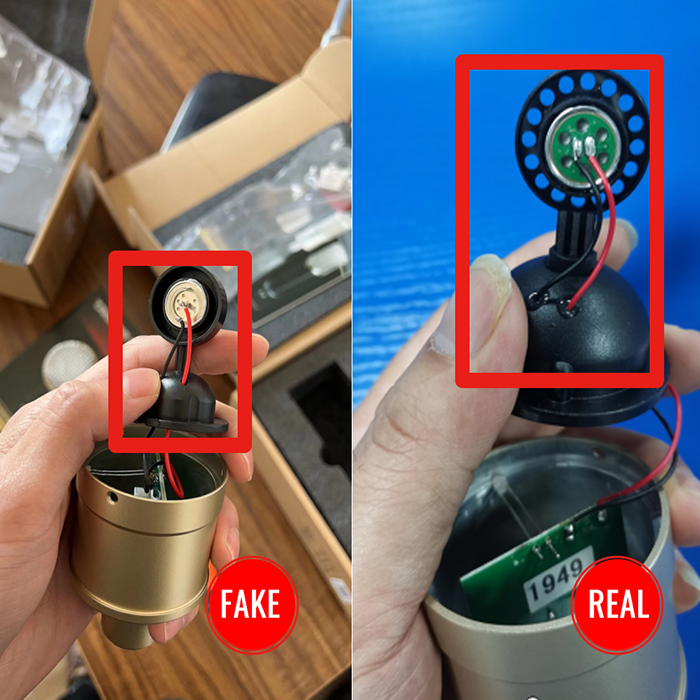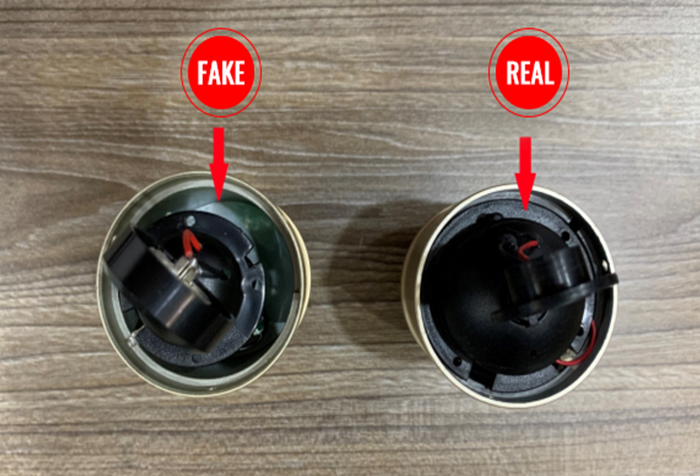 5. Difference in mic clamp adapter nut and knob. The authentic one has dense texture on the knob and does not have an adapter screw nut.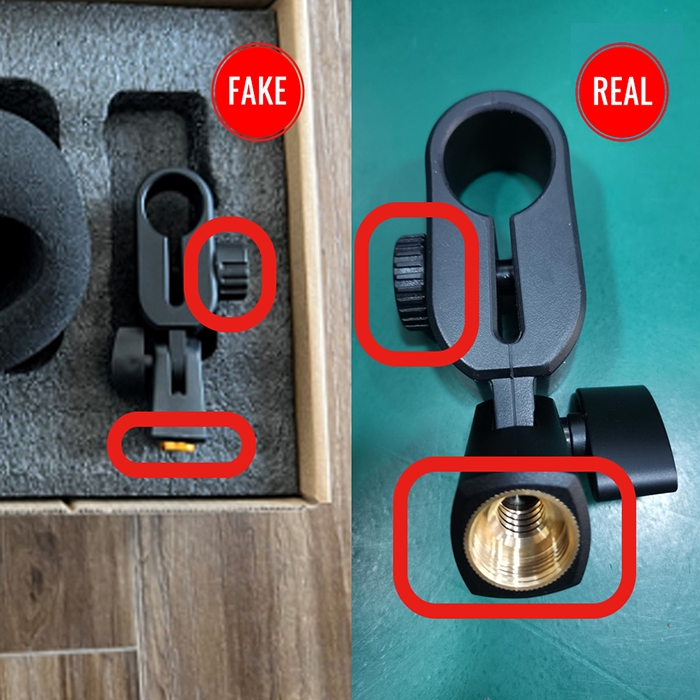 6. Difference in craftsmanship, material and color of the metal mic head.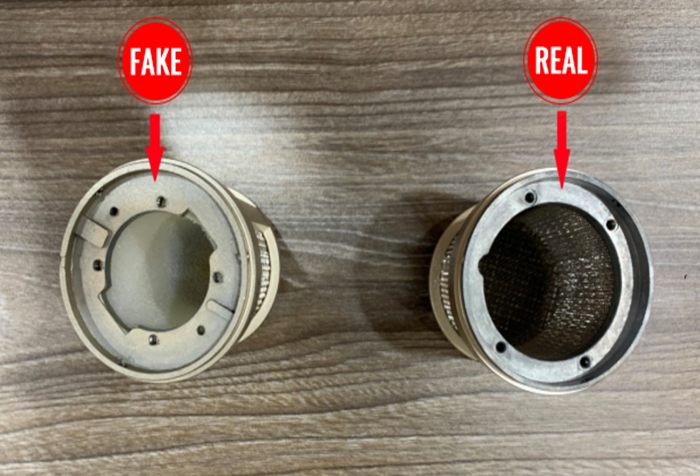 7. Silk screen clarity. The letters on the counterfeit are unclear, uneven and cramped.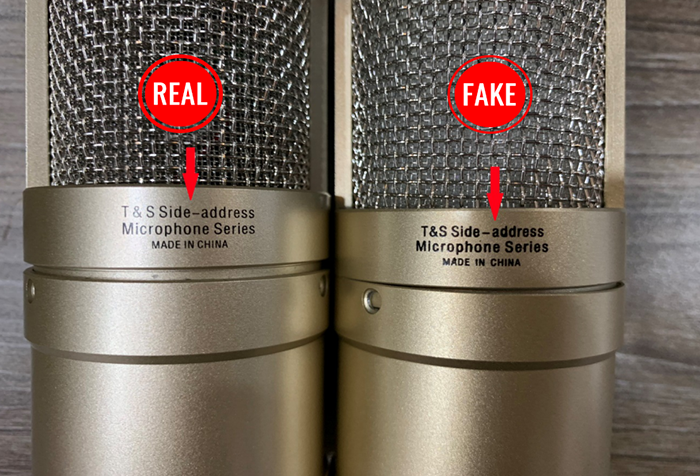 As we stand behind all of our customers, we would like to remind consumers and regional representatives to look for authorized Takstar official channels. Also, any unauthorized product that cannot be verified through our anti-fake inquiry is considered as counterfeit, and we cannot be held responsible for its safety and after-sales service. At the same time, Takstar hereby warns any counterfeiter to cease infringement and desist from further production and sales of counterfeit products related to Takstar. We will strengthen market supervision and inspection, and resolutely pursue our rights through legal means upon discovery of such illegal practice.
To ensure brand reputation and consumer rights, we strongly recommend consumers purchase Takstar products from official channels. If you have any issue in the process of purchase or have any concern that you may have bought counterfeit product, please contact us through our website or via email at market@takstar.com. Thank you for your support.
How to identify counterfeits:
1. Visit and verify on Takstar official website: www.takstar.com
2. Check the Takstar anti-counterfeit sticker, scratch its coating and verify.
Guangdong Takstar Electronic Co., Ltd.
March 8, 2022