Takstar One-Stop Audio System Lends Voice to Practicality in People's Government of Sishui County, Shandong Province
Enterprise Press
Release date: 2022-02-15
Where it sits to the west of Yimeng and Bohai sea, east of Qufu - the birthplace of Confucius, north of Zoucheng - the hometown of Mencius, and south of Mount Tai - top of the five mountains,
is the cradle land of Sihe Culture, dubbed the "Pearl between Bohai Sea and Mount Tai".
---- Sishui County, Jining City, Shandong Province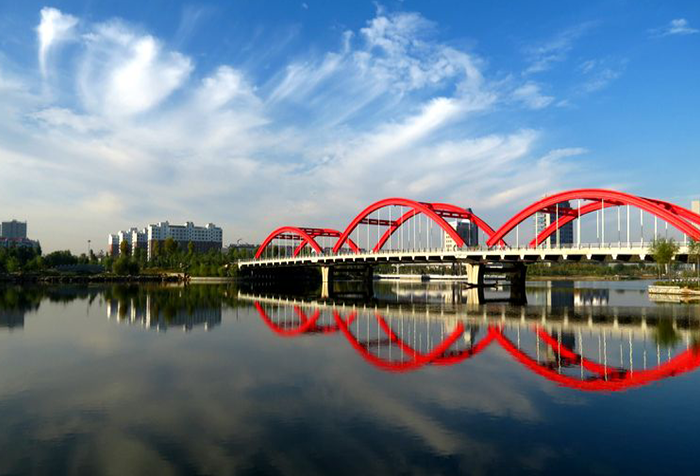 (Image from the Internet. Contact us for removal if any infringement)
The application of Takstar's one-stop audio system inside the conference hall of the people's government of Sishui County is poised to help the local government to improve its municipal administration system, increase public service quality, and implement their vision of "Scenic Garden, Ecological Living".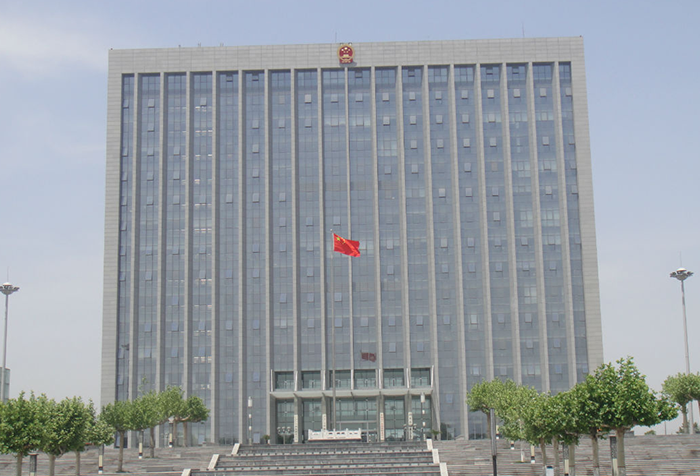 People's Government of Sishui County
(Image from the Internet. Contact us for removal if any infringement)
——CLIENT DEMAND——
1) Improve intelligibility and ease of speech by preventing mic feedback and noises and allowing speaking at a farther, more comfortable distance.
2) Authentic sound and seamless sound field coverage.
3) Suitable for various decision-making and reporting conferences.
——SOLUTION——
Configuration:
| | |
| --- | --- |
| EKS-081 Full Range Speaker | MS200-2 Conference Microphone |
| EA-2 Professional Power Amplifier | TS-808V Intelligent Mixer |
| FE-224N Feedback Suppresser | Other Peripherals |
Benefits:
a. Even indoor sound coverage and adequate loudness.
b. Clear sound with great audible range; overall improved system stability.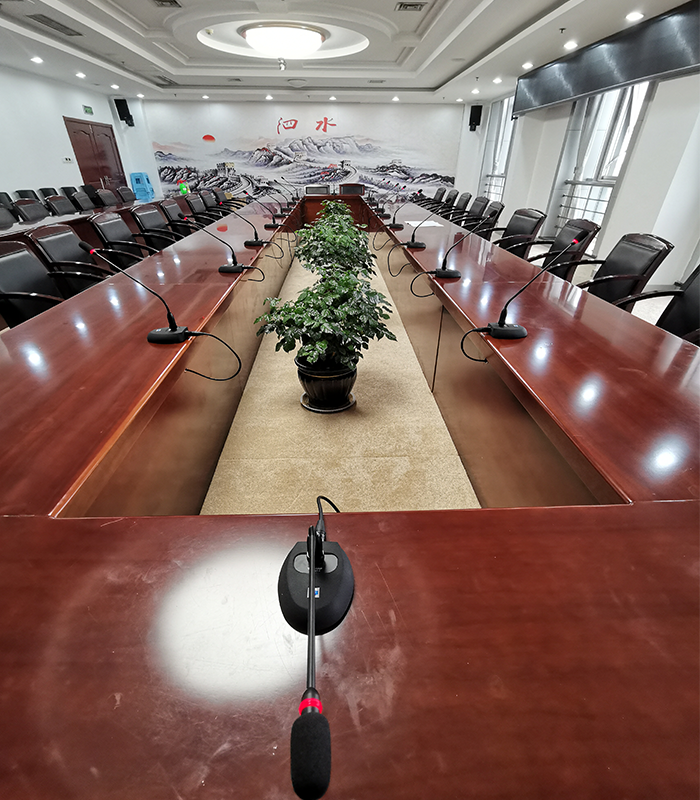 MS200-2 Conference Microphone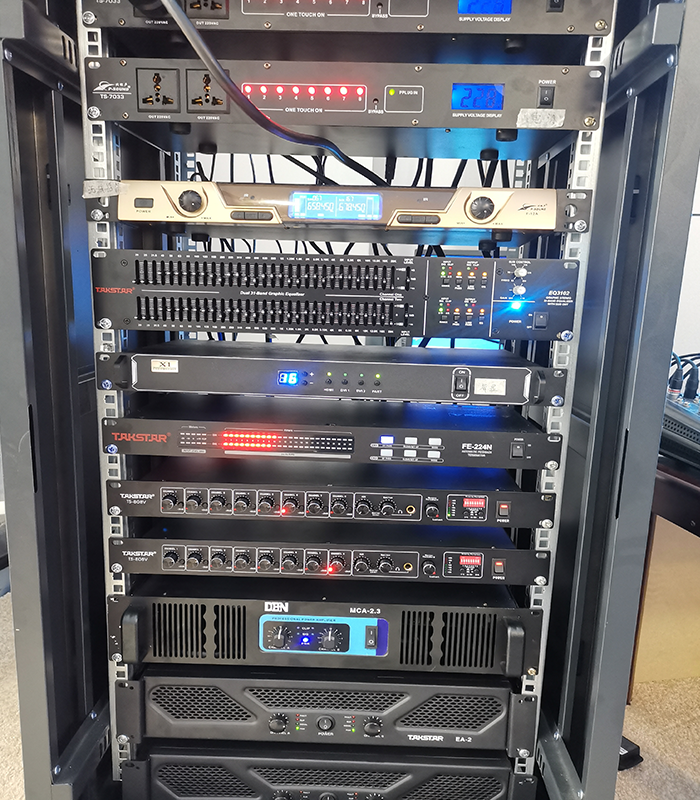 EA-2 Pro Power Amp & Other Peripherals
——PROJECT FEATURES & ADVANTAGES——
1. MS200-2 conference mic is highly sensitive and records clearly even at farther distance. It uses a rubber pad bottom that can effectively reduce vibration and mechanical noise when placed on tabletop. There is also a red ring LED that indicates the working status of the mic.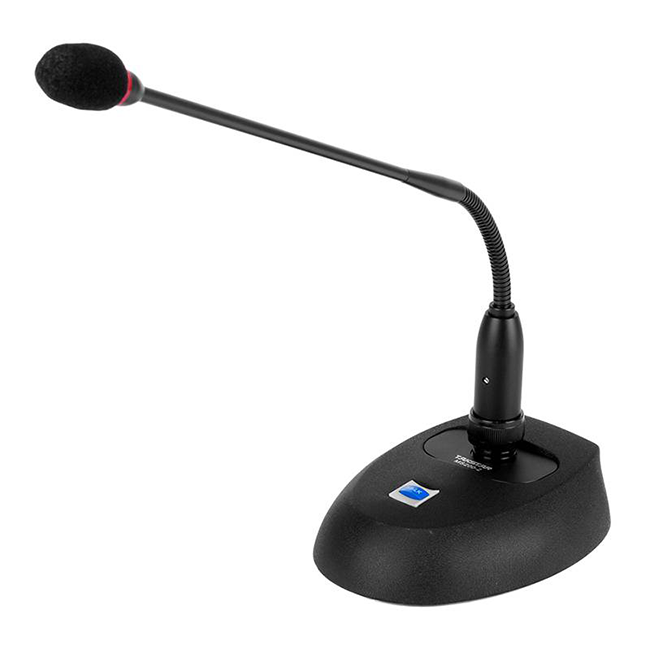 2. EA-2 is a professional Class-AB power amplifier with toroidal power supply design. It has precise gain controls on the front panel, and three working modes selectable (Stereo/Parallel/Bridge). The DC/thermal/over-load/limiter protection circuit design and fan-cooling method can guarantee reliable and prolonged performance of the system.