TAKSTAR Provides Audio Solution for PLAAF Airbase, Sounding the Red Melody
Enterprise Press
Release date: 2021-05-12
Recently, after deliberation, the management in PLAAF (People's Liberation Army Air Force) Nanning Airbase decided to adopt the one-stop audio solution provided by TAKSTAR to upgrade its conference room for higher efficiency in daily communication and collaboration. The Nanning Airbase is a strategic air force command center integrating combat command function.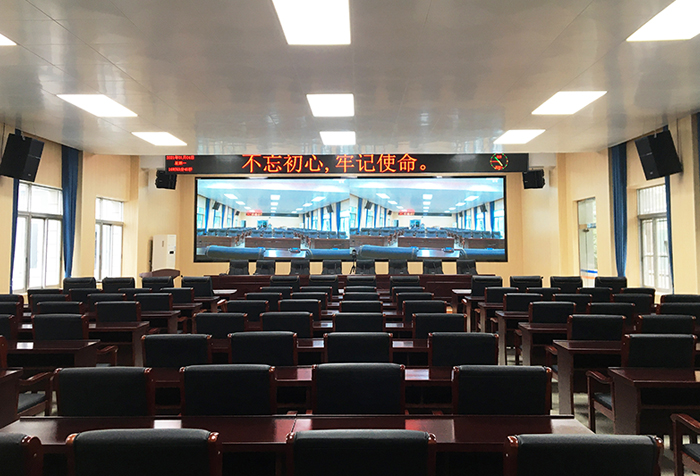 The conference room in Nanning Airbase is a vital place supporting strategic army command and planning, as well as air traffic control, which cannot afford the slightest thread of mistake. The adoption of TAKSTAR's conference system, under such demanding requirements, is a testimony to its reliable quality.
For ease of conference control, TAKSTAR Engineering Team (Nanning) chose the MS400-1 Gooseneck Conference Microphones for audio pickup, along with the DG-S100 Conference System. The MS400-1 is featured by its flexible microphone control, long pickup range, and built-in low cut function which greatly reduces low frequency noise in the environment and ensures clear speech by participants.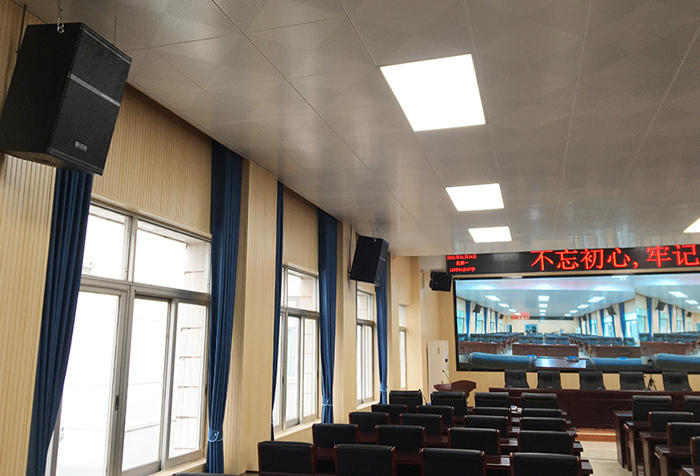 In DG-S100 Conference System, the chainman unit and delegate units can be combined freely in quantity up to 250 units. These discussion units are hot-swappable and connected via a daisy chain configuration by 8-core microphone cable. The system supports such functions as Free Speech, Speech-in-Turn, Speech Control, Chairman Priority and Video Tracking, which help to control and proceed with the meeting efficiently.
For application in the vast conference room with quite a number of participants, TAKSTAR Engineering Team (Nanning) opted for ESA-081 Line Array Full Range Speakers and EKS-121 Full Range Speakers for audio amplification. These speakers are well-received for their clear and wonderful tone, high sensitivity, and overhang design for flexible installation. While minimizing the space occupied, they also cover every corner of the room to provide high-fidelity sound transmission, leaving little to none dead spot.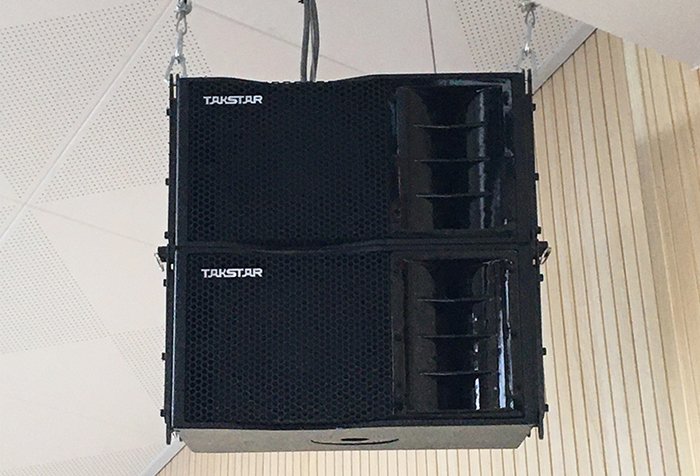 ESA-081 Line Array Full Range Speaker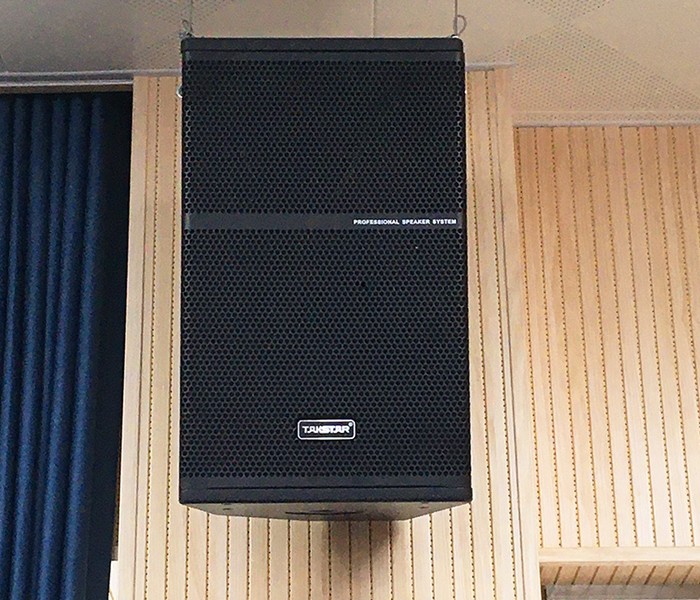 EKS-121 Full Range Speaker
Considering the site elements and client requirements, TAKSTAR Engineering Team (Nanning) decided on using peripherals including the EKA Series Power Amplifier, Mixing Console, Power Sequencer, and Feedback Suppressor, to offer stable sound and reliable system operation.
The solution is specifically tailored, in a reasonable configuration, for the client's requirements including clear audio quality, stable system operation and ease of use, and is highly acclaimed and recognized.