Ningxia Medical University Adopts Takstar's Audio Conferencing System
Enterprise Press
Release date: 2021-04-18
Ningxia Medical University was founded in 1958 and is located in Yinchuan, the capital city of Ningxia Hui Autonomous Region. It has developed into a well-known medical university among similar institutions in China because of its educational philosophy and strong faculty. Recently, the university decides to upgrade the sound reinforcement system of its conference room to optimize the sound reinforcement effect and improve the efficiency of holding daily meetings. Ningxia Medical University finally decides to adopt the one-stop audio conferencing system designed by the Takstar (Ningxia) engineering team after comparisons and consideration.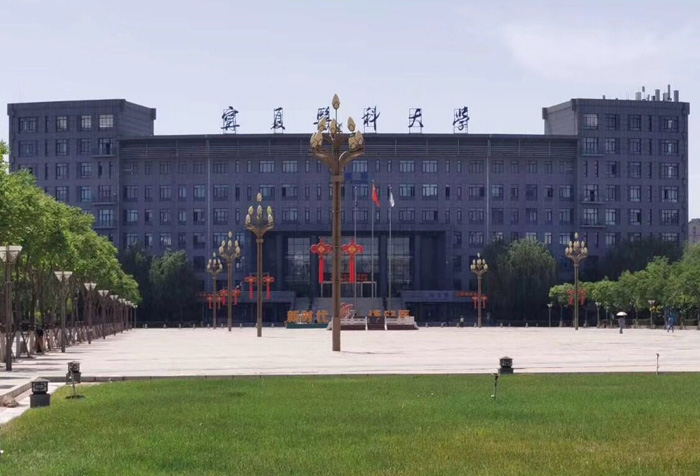 The conference room with a seating capacity of nearly 200 is of medium size, covers an area of 300 square meters, and is an important venue where daily teaching meetings and training are held.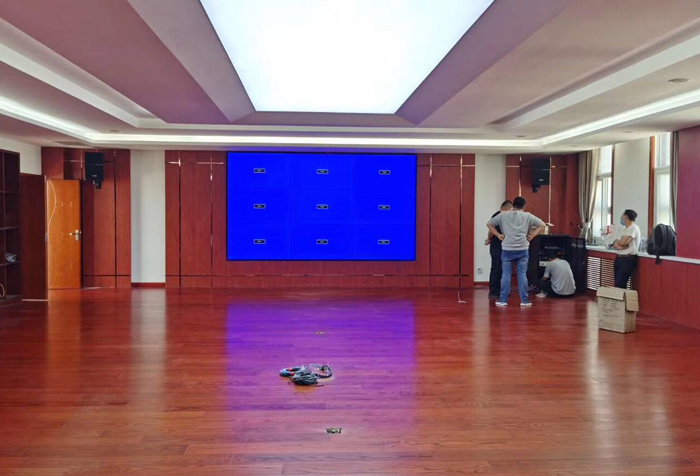 Takstar (Ningxia) engineering team adopts EKS-10 full-range speakers and EBS-06C ceiling speakers as the sound reinforcement equipment in the conference room to produce an articulate and bright sound. EKS-101 built-in two-way full-range speakers feature high sensitivity, beautiful timbre, and thick sound. The voice coil is of symmetrical magnetic circuit design and good stability, which effectively avoids distortion. The enclosure adopts multi-point hanging to save the floor space and visible cables and is convenient to mount. As the auxiliary sound reinforcement equipment, EBS-06C ceiling speakers are evenly distributed on the ceiling to make the sound in all corners even, the sound reinforcement area wider, and the audio-visual experience in the conference process excellent.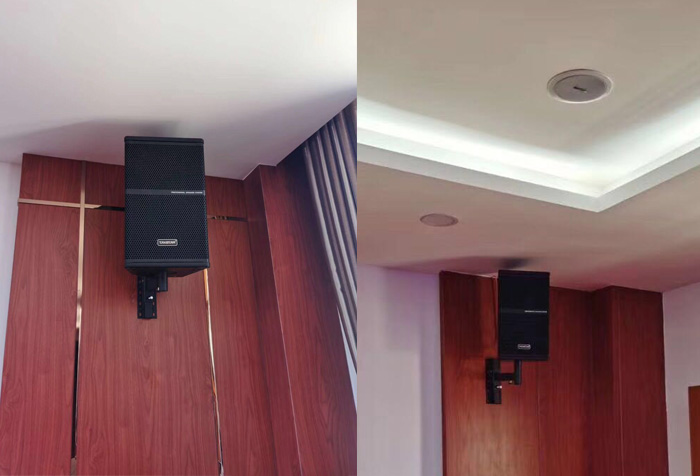 One set of TS-8808HH UHF wireless microphones, one MS100-2 conference microphone, one X4 UHF wireless microphone receiver, and four X4-TH gooseneck microphones are adopted as the sound source equipment. The X4 UHF wireless microphone receiver features strong anti-interference capabilities, low noise, infrared matching, stable signal, 40-meter operating distance, flexible control, and convenient use. It also supports four microphones to work simultaneously to meet the needs of multi-person discussion in daily meetings.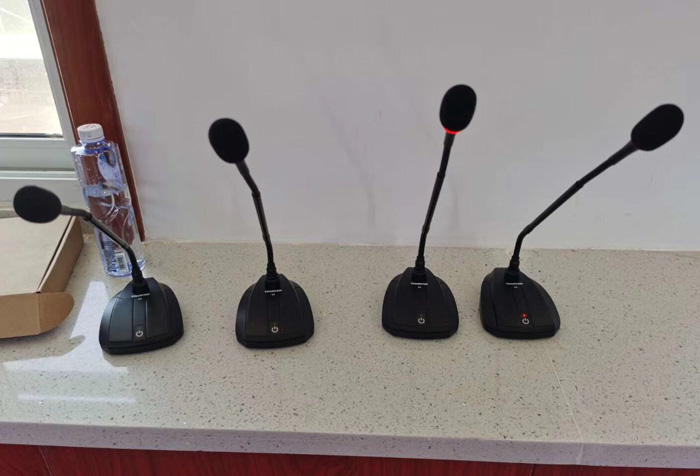 Besides, two EKA-3A power amplifiers that focus on improving efficiency and reducing distortion and one EBS-50A power amplifier with super load capacity are adopted to effectively shorten the connection time and speed and ensure the safe operation of the equipment, thus increasing work efficiency. One EPO-802N power sequencer, one XR-612FX mixing console, and one EBS-2C preamplifier are adopted as the peripherals to improve the equipment stability so that the sound field distribution is even, the loudness is appropriate, and the naturalness is premium.
Guangdong Takstar Electronic Co., Ltd. has been focusing on quality products and services since its establishment. The audio conferencing system has improved the sound quality to guarantee the smooth progress of public activities. By doing so, Takstar has won the praise and trust of the university.