ARENA NIGHTCLUB in Shenzhen Adopts Takstar Audio System
Enterprise Press
Release date: 2021-03-18
ARENA NIGHTCLUB is located at the International Foreign Trade Centre, No. 3004, Renmin South Road, Luohu District, Shenzhen, China. It is a bar designed with a "futuristic" technological style, a comfortable fusion of electro-sound culture and art, and a spacious and tall three-dimensional electro-sound space with the typical style of Las Vegas, USA. It covers an area of 3000 m², with entertainment areas such as party halls, personalized dance floors, bars, decks, and luxurious private rooms in various styles.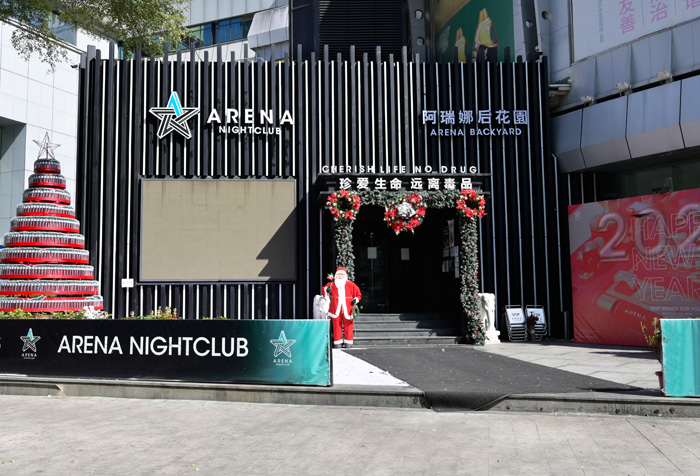 ARENA NIGHTCLUB subverts the traditional square style. It has the first sun-shaped lifting LED screen in Shenzhen, a three-dimensional sky dome integrated by different geometric elements, and a unique lifting DJ stage. It provides trapeze performances and creates a new mode of DJ interaction, instantly igniting the on-site atmosphere. The cool and dazzling lighting in the private rooms is equipped with Takstar's powerful audio system to create an immersive experience that is difficult to distinguish between fantasy and reality in the corridors and the private rooms.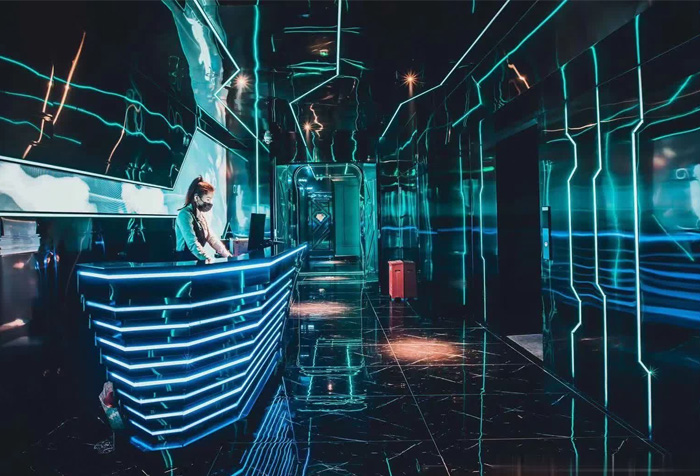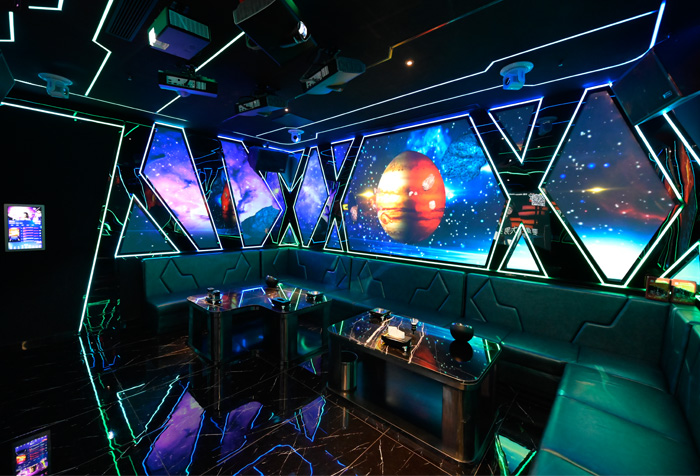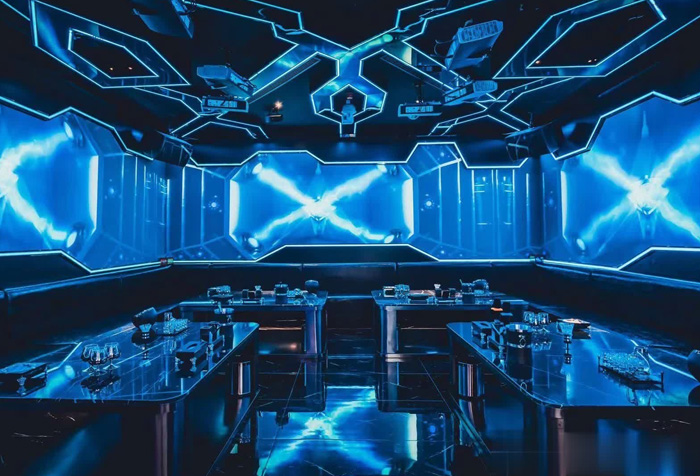 The ARENA NIGHTCLUB professional audio system is provided by Takstar, a well-known electro-acoustic brand. The Takstar installation team conducted on-site inspections and meticulous debugging to the luxury private rooms in the CLUB and selected EKV-101 and EKV-121 full-range professional speakers. These speakers feature beautiful treble, clear mid, and good bass gradation to improve the live entertainment experience. When used together with ELV-181SUB subwoofers, they create a shocking sound effect on the site. ELV-181SUB subwoofers have a beautiful appearance and high sensitivity, which makes the bass thicker and more powerful. Just like a mountain beast, only the sound is heard, but the shape is not visible. They are suitable for bars, KTV, and other indoor entertainment occasions.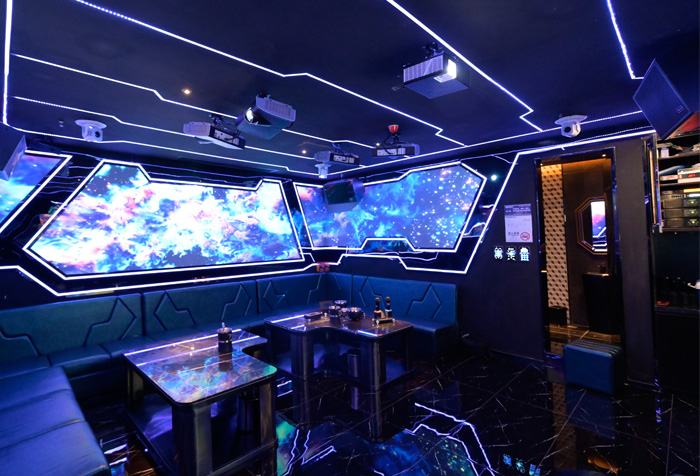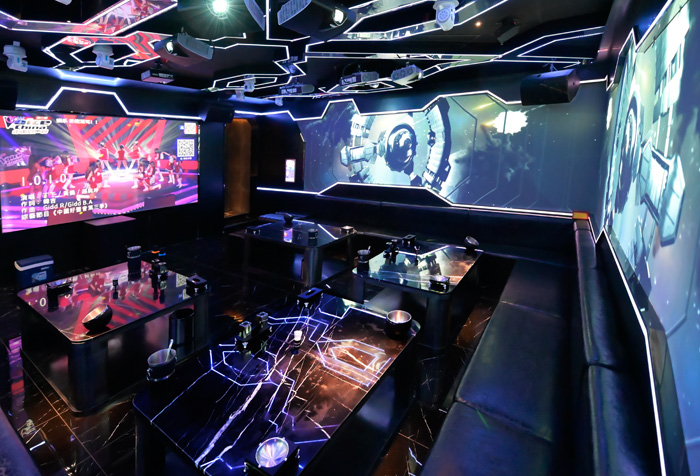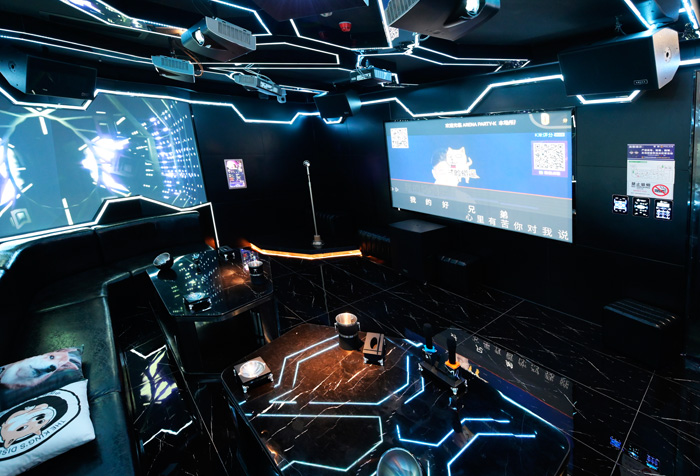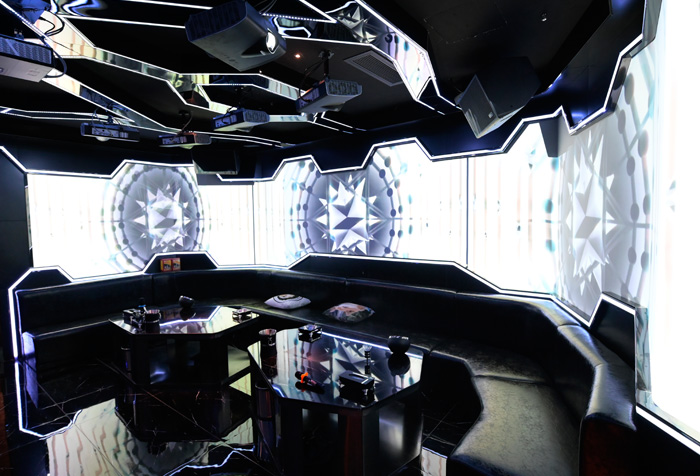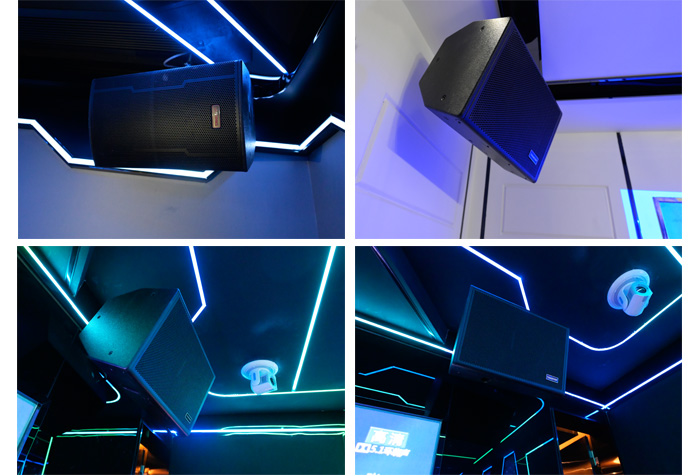 High-fidelity G5 wireless microphones with stable signal reception and clear sound quality are selected as the sound source equipment. By adopting digital pilot frequency and audio compression-expansion circuits, G5 microphones feature sturdiness, stability, and strong anti-interference ability and support the use of multiple sets at the same time to realize live interaction with fans and multi-person singing without crosstalk at ARENA NIGHTCLUB.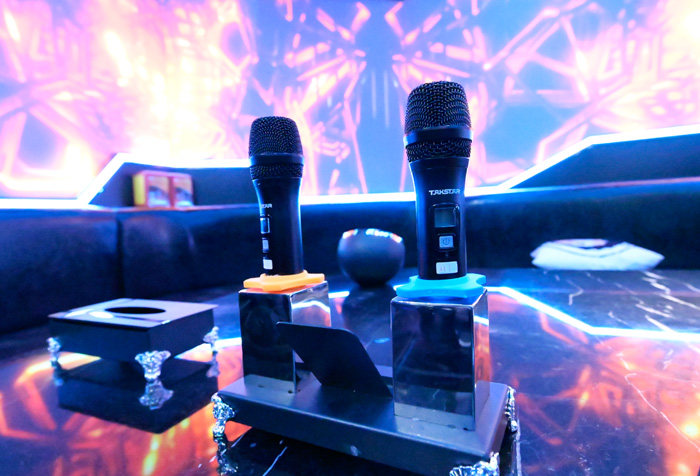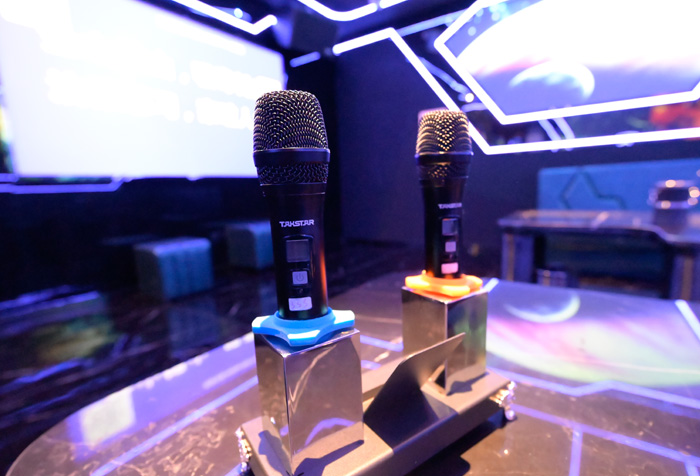 As for the peripheral equipment, EKA-13N and EKA-6N dual-channel professional power amplifiers are selected to transmit the original sound better and to effectively prevent distortion, sound breakage, and other issues caused by overloaded input signal; EKX-4A effectors are adopted to adjust the channel equalization so that the overall operation of the audio system is fully protected.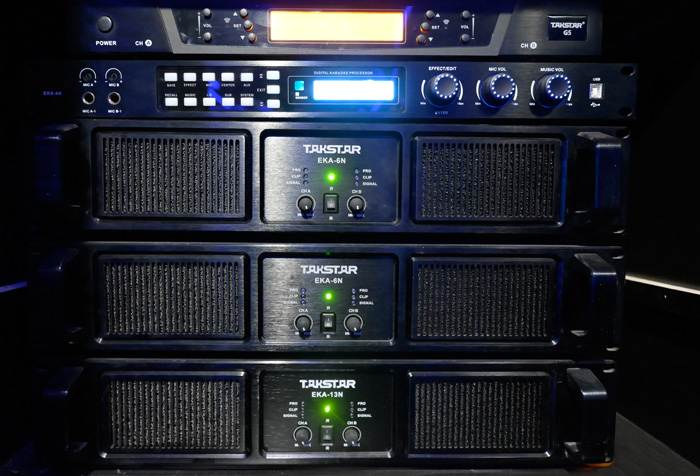 The audio system solution provided by Takstar perfectly meets the needs of ARENA NIGHTCLUB in entertainment and karaoke, and brings a brand new music experience for it, which is highly praised by the client.