Takstar Audio System Enters the Conference Hall of Qingyuan Municipal Government
Enterprise Press
Release date: 2021-01-18
Qingyuan, also known as "Fengcheng", is a coordinating city of plans at the regional level of the Pearl River Delta, such as Guangzhou-Foshan Co-urbanization, Guangzhou-Qingyuan integration, and Guangzhou-Foshan-Zhaoqing Economic Circle. To promote the implementation of Qingyuan's "New Development and New Pattern", meet the needs of sound reinforcement at large conferences, conduct training sessions, and ensure the conference room audio system works efficiently in completing tasks like conference reports, Qingyuan Municipal Government finally selects Takstar's one-stop professional conference audio system after a comprehensive comparison.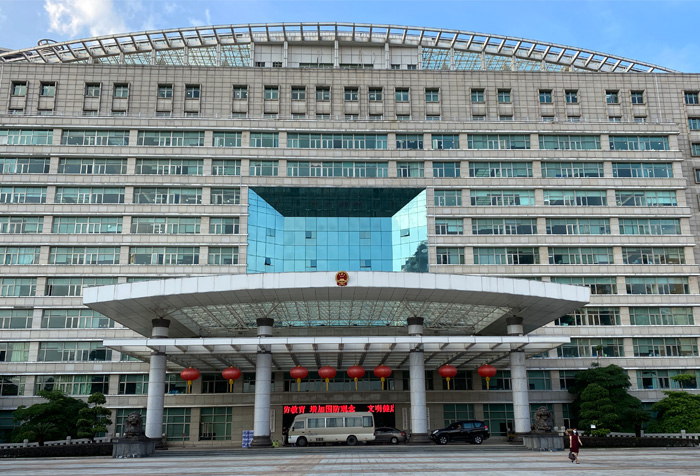 The conference audio system of Qingyuan Municipal Government is used mainly for amplifying vocals and playing audio files. It is for not only daily training but also sound reinforcement of daily conferences, presentations, and conference voting. The Takstar engineering team pays full attention to both the sound field of the conference room and the subjective hearing experience of the human ear.
Based on its structure and acoustic principles, the conference hall is equipped with Takstar ELV-101 full-range speakers to meet the needs of sound reinforcement in every corner, while allowing the sound to be better transmitted with high fidelity to ensure smooth meetings. Meanwhile, Takstar EKA series power amplifiers of 800W, 1000W and 1300W are used for audio signal amplification to meet the requirements of good diffusion, uniform sound field distribution and properloudness. X4 wireless conference microphones, GN-45 gooseneck microphones, TS-AD1 antenna systems, and TS-AD2 antenna systems are installed to guarantee smooth meetings.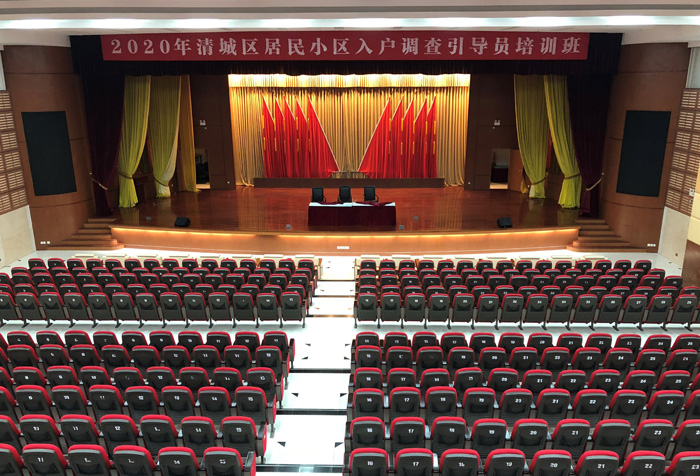 Solution: Adopt EKX-306 digital audio processors with one-button online function to make users' operation fast and convenient, XR-612FXmixer consoles to realize the amplification, mixing, distribution, sound quality modification, and sound effect processing of multi-channel input signals, FE-224N feedback suppressors to realize independent dual-channel processing, and EPO-802 power sequencers to ensure the reliable and stable output of the entire audio system.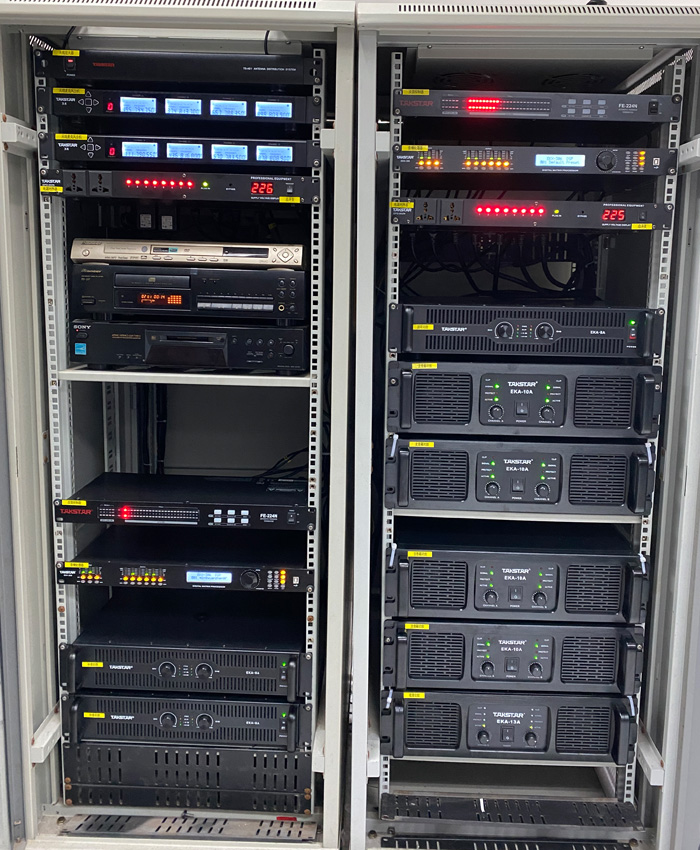 The one-stop audio solution offered by Takstar is well designed. It provides clear and natural sound reinforcement, stable sound control for conferences, and a high-quality and efficient conference experience, which has been highly recognized by the Qingyuan Municipal Government.