Guangzhou Maritime Safety Administration Installs Takstar's Conference System
Enterprise Press
Release date: 2020-12-28
Guangzhou Maritime Safety Administration is responsible for the supervision of water safety, the prevention of pollution from ships, the inspection and management of ships and water facilities, and the administration of maritime security in Guangzhou. To better implement and execute national laws, regulations, and rules on water traffic safety as well as management of ships and oceans, and meet the needs of holding important meetings and personnel training for formulating implementation rules, Guangzhou Maritime Safety Administration plans to upgrade its meeting rooms and improve the efficiency of daily meetings and personal training.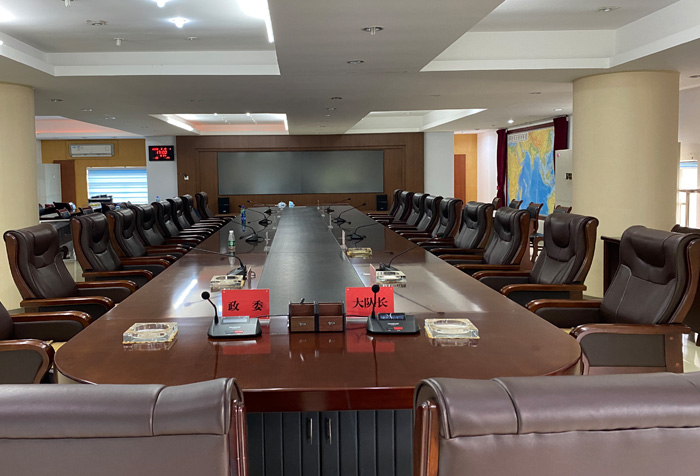 To this end, the Takstar (Guangzhou) engineering team, after on-site inspections and discussions, selects the DG-S100 conference system based on the meeting venue and usage requirements of the Guangzhou Maritime Safety Administration. It is a tailor-made high-efficiency audio system with good sound quality, stable signal, and easy operation to ensure that meetings are held orderly and efficiently.
DG-S100 conference system consists of a host, chairman units, and delegate units, and has the functions of free speech, speech in turn, speech limitation, chairman priority, and video tracking. It features 8-core cables for connection, and plug and play. After the unit cable is unplugged, there is no need to reset the unit when reconnected, and the installation is simple. "Chairman" conducts meetings efficiently because chairman units and delegate units can be added freely up to 250 pcs. The system easily meets the various needs of meetings and ensures that meetings are held orderly and efficiently.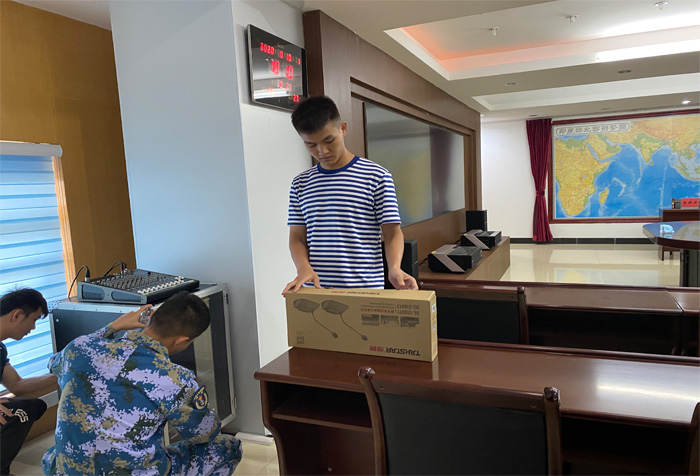 Solution: 8-inch full-range EKS-081 professional speakers are used as the main system, and EKA-3A 300W power amplifier, XR-612FX mixer console, FE-224N feedback suppressor, and EPO-802N power sequencer as peripherals. The performance of the speaker is stable, and the sound is bright, thin, and gentle without losing penetration. Noise suppression, feedback prevention, and signal interference reduction all enhance the stability of the entire audio system. The sound produced is articulate and natural and meets the requirements on the sound quality of daily meetings or large-scale conferences.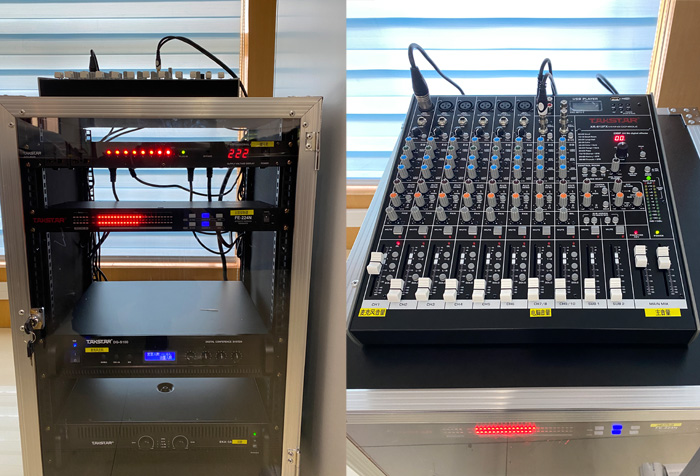 As a pioneer in China's electro-acoustic industry, Takstar has been committed to providing users with better, more stable and more convenient products and engineering installation services. In this case, the one-stop audio solution provided by the Takstar (Guangzhou) engineering team is reasonable, meeting the requirements of clear sound, good stability, and convenient use, and thus being highly recognized by the Guangzhou Maritime Safety Administration.