Xiaogan branch of Industrial and Commercial Bank of China selects Takstar dg-s100 hand in hand conference system
Enterprise Press
Release date: 2020-01-02
Xiaogan branch of Industrial and Commercial Bank of China, located in Hubei Province, has been improving its business for many years. In December 2015, it was awarded the honorary title of the first "top ten high quality service financial institutions in Xiaogan City", and in 2017, it was awarded the title of advanced team in financial system financial services in Xiaogan City. Xiaogan branch of industrial and Commercial Bank of China, according to the needs of daily conferences and training activities, has selected the one-stop audio solution of Takstar after investigation and consideration.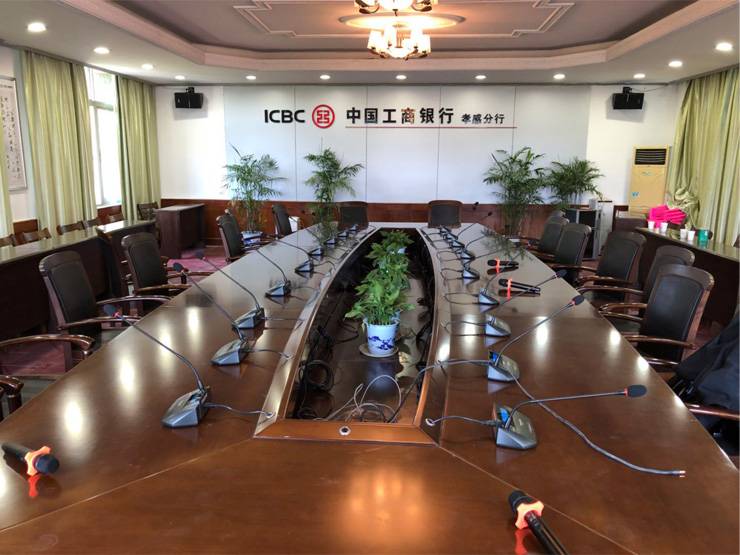 The project team of Takstar (Wuhan) has customized a set of audio solutions based on the daily conference and training needs of Xiaogan branch of industrial and Commercial Bank of China. In terms of the selection of the conference system, considering the factors of the conference room site and the audio demand during large conferences, the project team of Takstar (Wuhan) selected the newly launched DG-S100 hand-in-hand conference system of Takstar. The DG-S100 conference system adopts 8-core connection technology, which supports plug and play. After the unit connecting line is pulled out, it does not need to be reset when connecting again, and the installation is convenient. The system can realize the functions of free speech, speech in turn, speech limit, chairman speech and video tracking, etc., "chairman" control is efficient and simple, the number of chairman units and representative units can be combined as required, the total capacity of the unit can be up to 250. the sound quality of the microphone is excellent, and can meet the needs of multi person conference.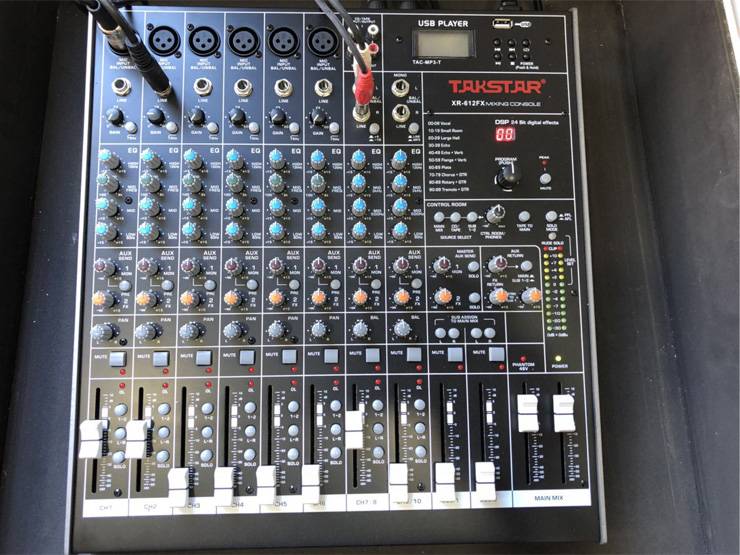 In the solution, the EKS-081 full range speaker is used as the main speaker. The speaker has reliable, bright, fine and soft and penetrating sound quality. At the same time, EKA series power amplifier, EPO series power sequencer and XR 612FX mixer and other peripheral equipment are selected to provide audio amplification output and channel balance for the conference room. In terms of microphone, on the basis of DG-S100 wired microphone, the project team of Takstar (Wuhan) considers the needs of large conference with X4 wireless handheld microphone. The X4 wireless microphone adopts UHF wide frequency band design, and can be configured with 4 wireless microphones to work at the same time through intelligent microcomputer control. The sound quality is clear and natural, and the wireless range can be up to 40 meters, which can meet the daily or sound quality requirements for large conference activities.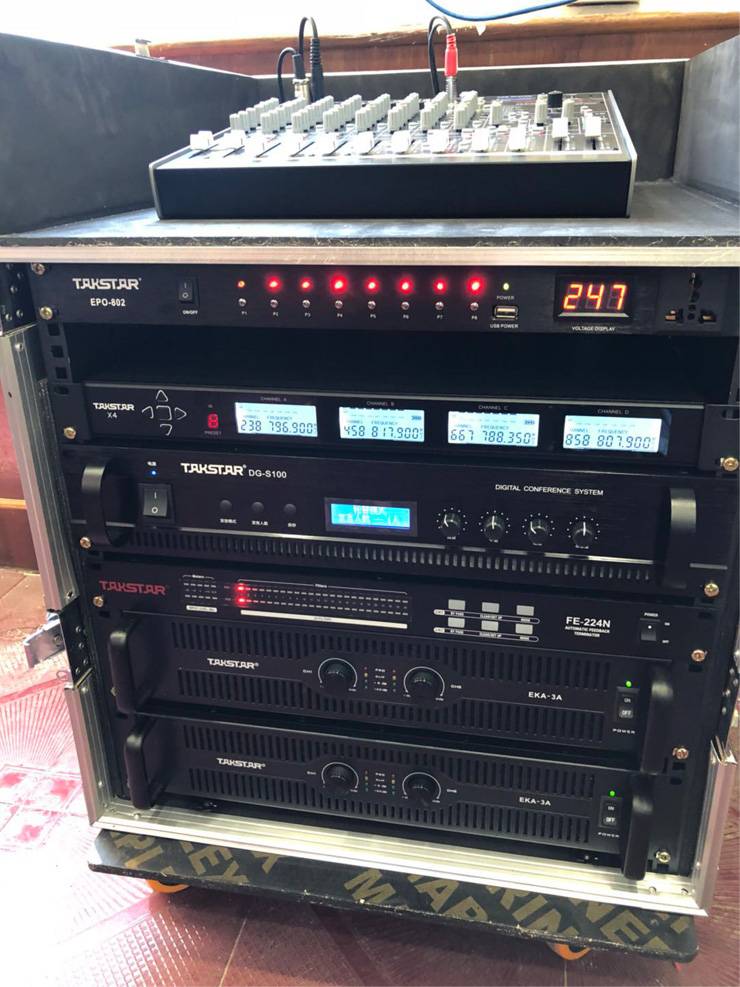 In this project, the Takstar (Wuhan) project team customized the Takstar one-stop audio solution for Xiaogan branch of industrial and Commercial Bank of China, which is reasonable, fully considering the site factors and customer needs, to create a high-quality conference effect for customers, and highly praised by customers.