Takstar Conference Audio System in Large Conference Room of State Grid
Enterprise Press
Release date: 2019-09-07
Nong'an County, Jilin Province, located in the northwest of Changchun City, is located in the hinterland of Songliao Plain. It is one of the top 100 counties in China's new energy industry and the top 100 counties in China's economy. In the county's economic construction, the State Grid Nong'an County Power Supply Company has played an important role in energy security. The large conference room of Nong'an County Power Supply Company is an important place for daily meetings and communication of the unit, taking into account the functions of lecture hall, academic seminar hall, conference hall and so on.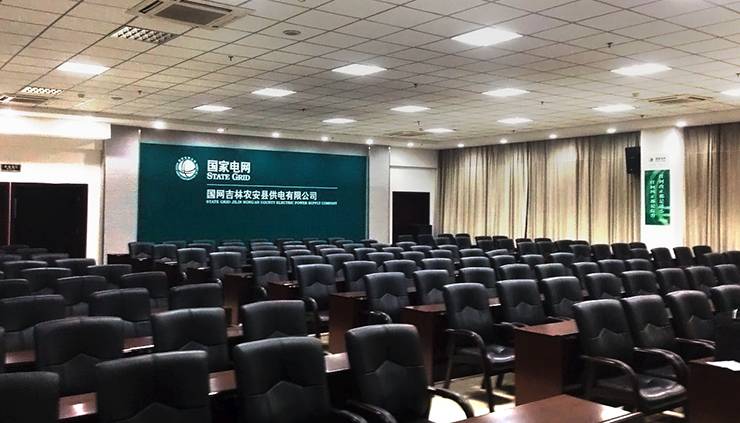 Recently, Takstar audio system has been built a one-stop sound reinforcement project for the conference room. The conference room can accommodate nearly 300 people at the same time. The main reinforcement of the project is the professional speaker cabinets of the Takstar EKS series. The project is also designed with Takstar EKA series professional amplifier, TS-816V 16-channel conference system, XR-612FX mixer, MS-189 conference microphone, X4 one to four wireless microphone and other peripheral equipment.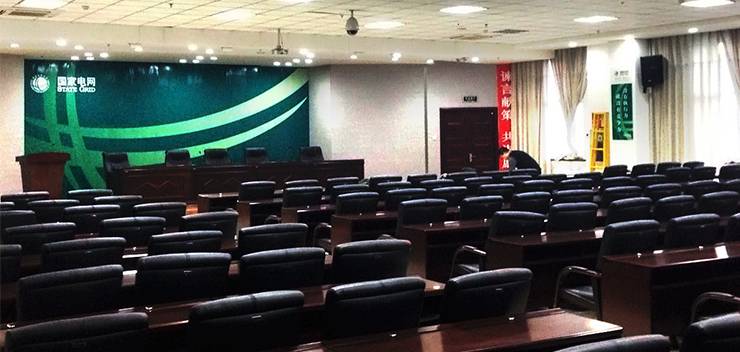 MS-189 desktop conference microphone which features high-performance condenser cartridge, high pickup sensitivity, clear and natural sound quality, comfortable button switch, battery and phantom power supply, easy operation, energy saving and environment friendly to fully meet the quality requirements of professional conference application. XR-612FX has 12 input channels, 6 mono. 2 stereo, mono 3 EQ, stereo 4 band EQ. Each input channel has mute switch, monitor switch and corresponding LED. It has FX sound effect function to simulate reverb, delay and other more sound effects carefully. EKS series professional speakers are equipped with high-efficiency driver unit to ensure low distortion and higher electro-acoustic conversion efficiency and higher output of SPL to reproduce original sound.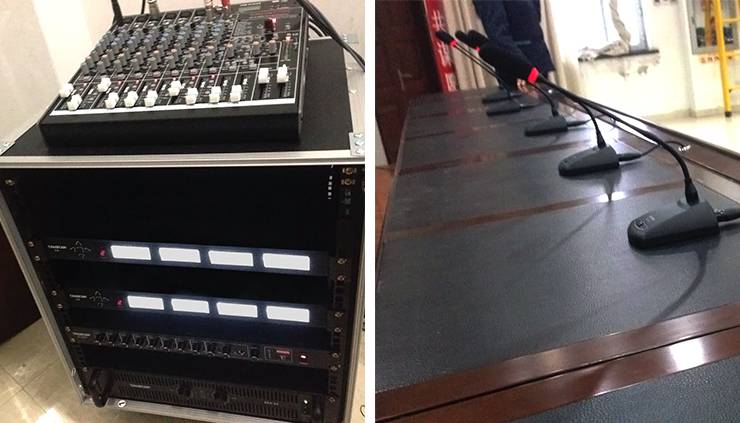 The Takstar project installation team combines the actual sound field environment of the large conference room of Nong'an Power Supply Company. Through careful audio design and installation, the whole system has good directivity, even coverage. The outstanding sound quality is affirmed by the acceptance of manager and the leaders.