Takstar Audio Application | STEC Shanghai Urban Construction Design and Research Institute
Enterprise Press
Release date: 2023-04-27
-PROJECT BACKGROUND-
Founded in 1963 under STEC (Shanghai Tunnel Engineering Co., Ltd.), Shanghai Urban Construction Design and Research Institute is a Class-A unit for national engineering design, urban and rural planning as well as engineering survey. It mainly engages in the survey, design and general contracting of infrastructure construction, aiming to provide whole-industry one-stop services for engineering construction, architecture and landscape.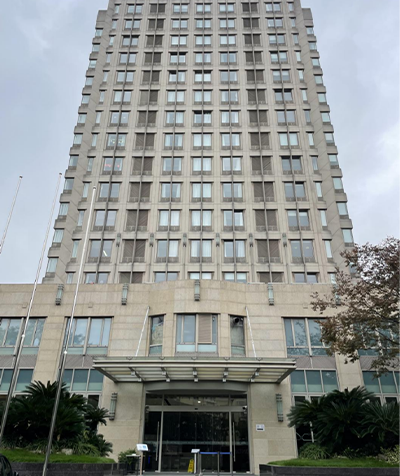 -CUSTOMER REQUIREMENTS-
An upgrade to the institute's conference room audio system was warranted to ensure effective organization of various meetings and efficient conference workflow. Function-wise, the system should have even sound field coverage, high clarity, stable signal and easy control of meeting sessions, while keeping the aesthetic style in check.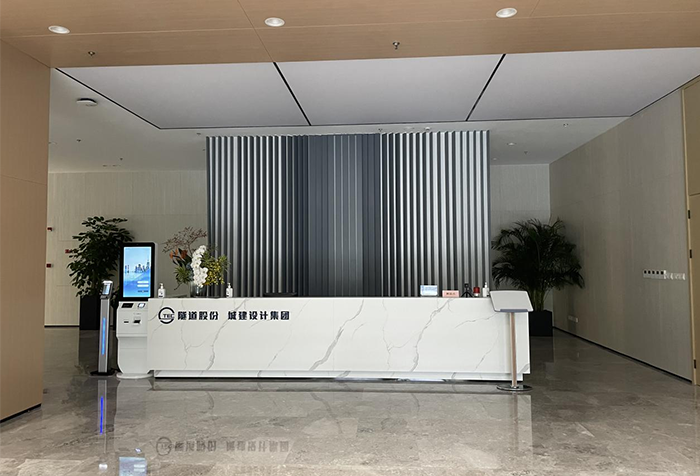 -SOLUTION-
Based on the venue size (40~80m² small-medium venue), Takstar (Shanghai) team derived a solution that took into account vocal clarity, system stability and noise suppression. For audio pickup, it uses G108 wireless 8-channel conference system, coupled with X4 4-channel UHF wireless microphones, TS-8909 wireless microphones, and TS-AD series antenna system for transmitting clear vocal at long distances.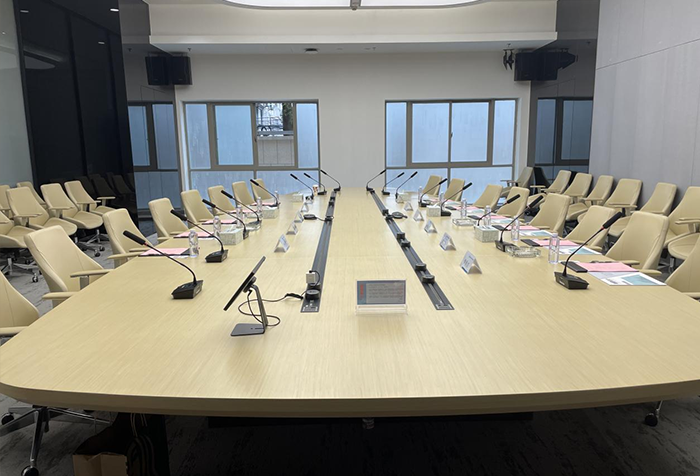 Loudspeaker wise, it uses ELV-101 full-range speakers, supplemented by EBS-750 ceiling speakers for even hi-fi coverage, along with EKA-6N power amp, XR26 digital mixer, EKX-808 digital speaker matrix and EPO-802P power sequencer to ensure stability and resistance against interference.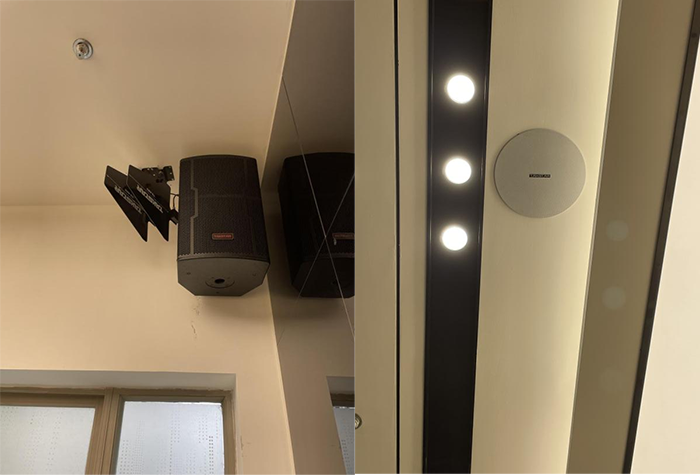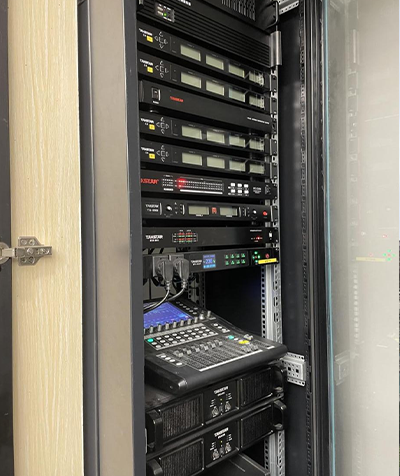 -EFFECT & FEEDBACK-
The solution yields even sound field coverage of sufficient loudness and high clarity within the conference room, with minimum feedback and echo. Meetings are held at improved stability and efficiency. Therefore, it received unanimous praise from the client.