Audio Application | Government Service Center of The People's Government of Jilin Province
Enterprise Press
Release date: 2023-03-03
-Project Background-
The government service center of the people's government of Jilin province was built in 2002 and is located at #9999 Renmin Street, Nanguan District, Changchun City. It is a comprehensive window providing public services for the masses, enterprises and grassroots. Following the tenet of "efficiency, pragmatism, integrity, and standardization", the center also upholds the principles of administration according to law, standardized management, and serving with openness and optimism.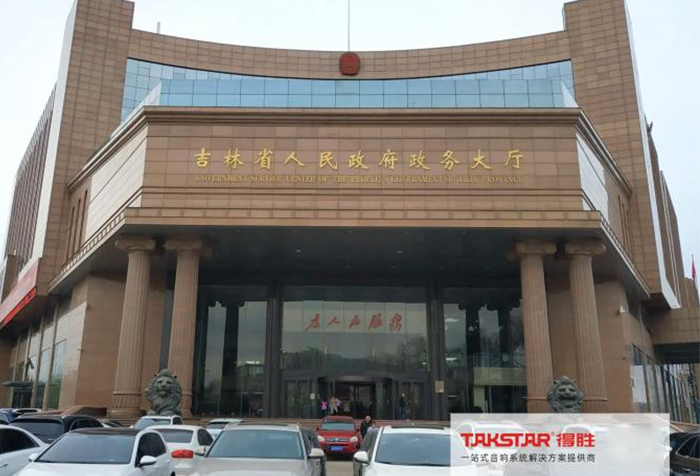 -Project Requirements-
Considering the future development needs, the center decided to renovate the sound system of its conference room to further improve its sound quality, system stability and operability.
-Solution-
After field survey, Takstar (Jilin) team chose Takstar G108 wireless 8-channel conference system due to its high anti-interference capability, stable transmission up to 100 meters, and multi-set operability in one place. As for sound amplification, ESC-044 column speakers are used for their rich, clean mid-bass performance, as well as delicate highs. The speakers also have three modes including Music, Vocal and Smooth for application in various occasions. Additionally, XR-612FX mixer, EA-2 professional power amplifier and EPO-802N power sequencer are used to help control volume level and channel balance, prevent cross-talk and feedback, and ensure clear communication.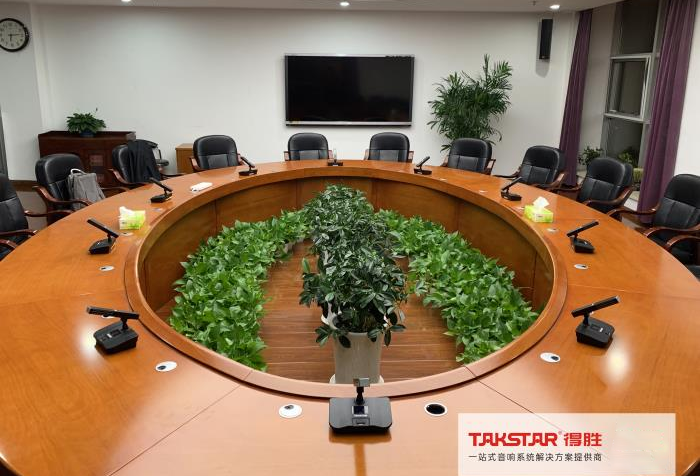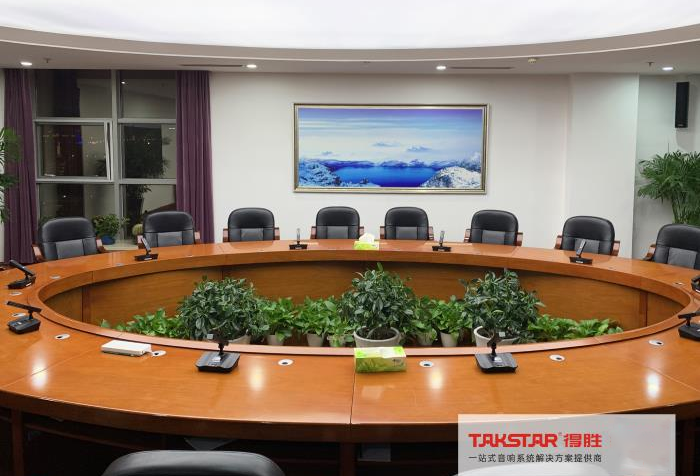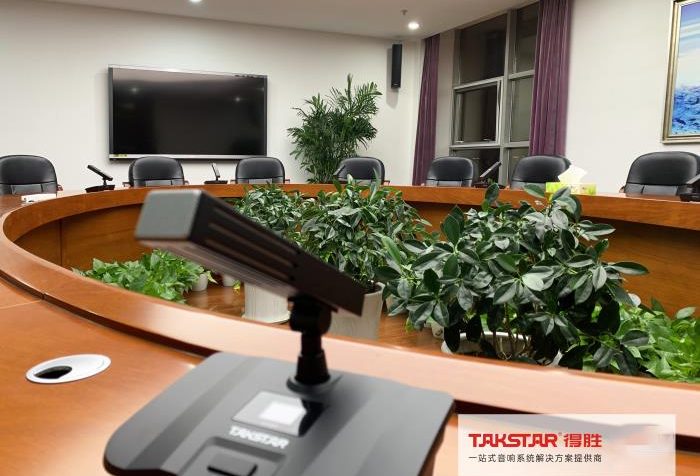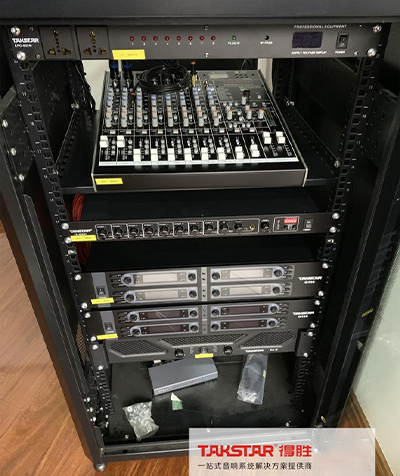 -Project Effect & Feedback-
Overall the system provides clear audio that covers the whole conference room evenly, improves meeting efficiency, and therefore is highly recognized by the client.