Audio Application | Nanjing Metropolo Jinjiang Hotels
Enterprise Press
Release date: 2023-02-17
- Project Background-
Metropolo Jinjiang Hotels is a mid-to-high-end hotel brand that is positioned as a four-star cultural tourism hotel under Jin Jiang International Holdings, the second largest hotel group in the world. Currently, Jin Jiang International owns nearly 400 hotels in more than 100 cities across China. Among which is the Nanjing Metropolo Jinjiang Hotels, located in the National Exhibition Center at Nanjing Railway Station. The hotel is equipped with facilities such as various guest rooms, luxurious suites, Chinese and Western cafeterias, KTV and game rooms. It is a high-quality residence for business trips, tourist travels, and gatherings of relatives and friends.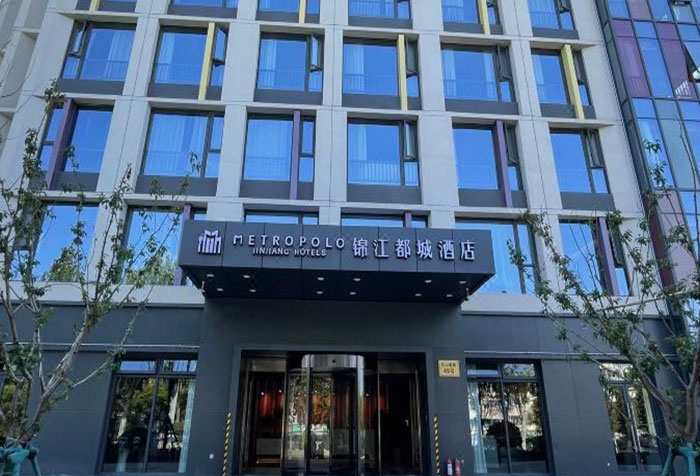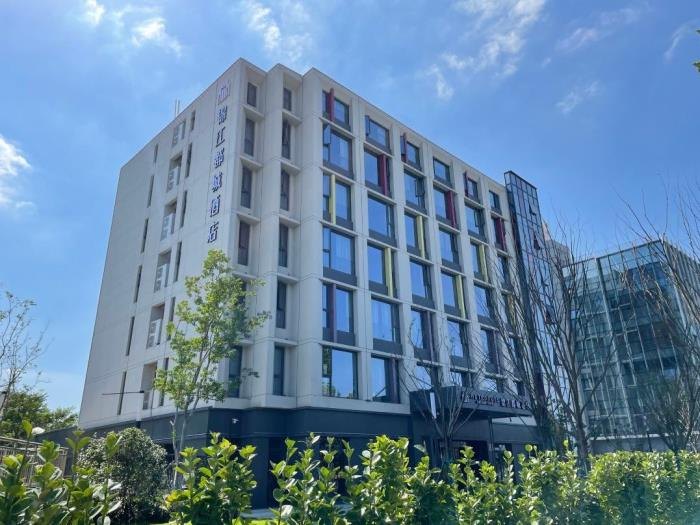 Image from the Internet. Contact us for removal if any infringement
- Project Requirements-
Quality hardware facilities are indispensable for high-level services. To better serve customers and promote the combined functions of business and entertainment, the hotel decided to upgrade their audio systems in the multi-function hall, KTV entertainment rooms, and banquet hall. The new system should provide even sound field coverage, clear audio pickup, natural sound amplification, as well as stable operation and easy maintenance.
- Solution-
Takstar (Nanjing) team surveyed the site, tailored discrete audio solution for each distinct venue inside the hotel, and completed the project installation and commissioning successfully.
01 Multifunctional Hall
The multi-function hall is the place where the hotel holds daily activities and various meetings. Therefore, the solution uses Takstar EKL series professional speakers and EA series power amplifiers. This can ensure low distortion, restore authentic vocals, while achieving a high SPL output. As for audio pickup, X4 wireless microphone and G518 wireless microphone are selected for stationary and handheld application respectively. Other peripherals include AM series analog mixer and FE-601 frequency shifter, ensuring stable operation and mitigating feedback.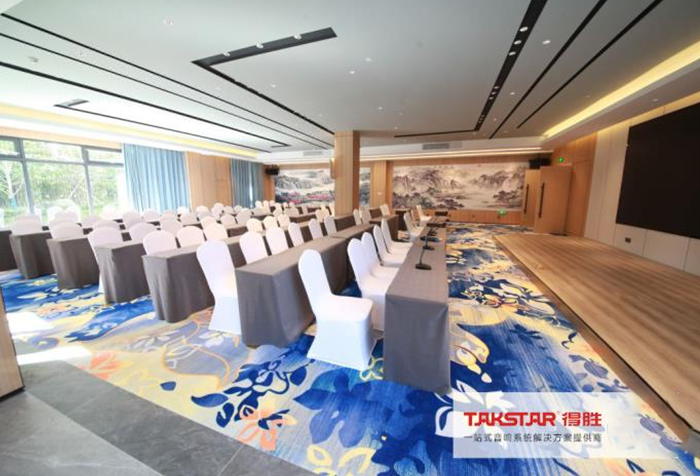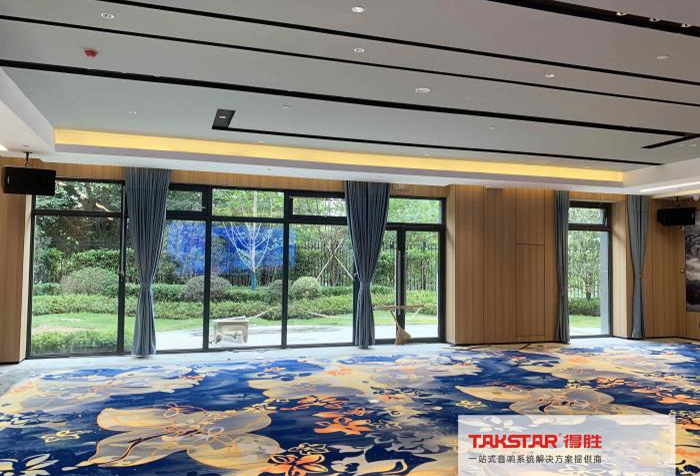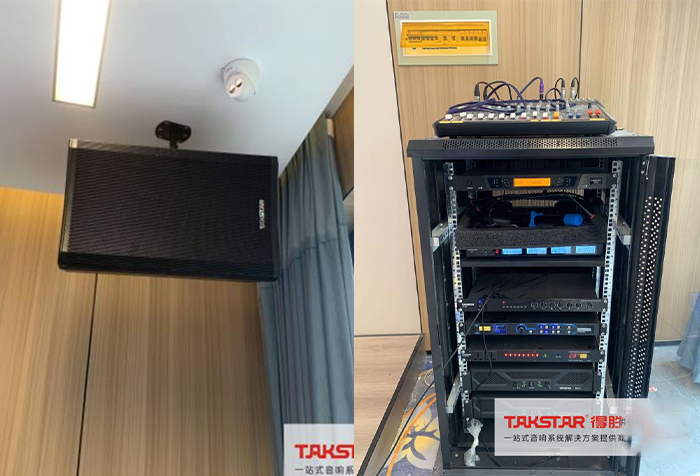 02 KTV Entertainment Rooms
Aiming to bring an immersive singing experience, Takstar (Nanjing) team worked out a one-stop audio solution consisting of Takstar EKV series full range speakers and G518 wireless microphones. The system is able to provide transparent and realistic vocals, as well as analytical tones, fulfilling the audio amplification requirements for different styles of music.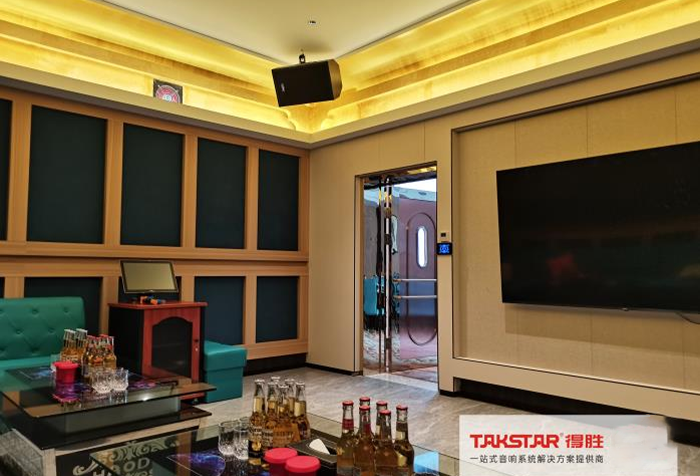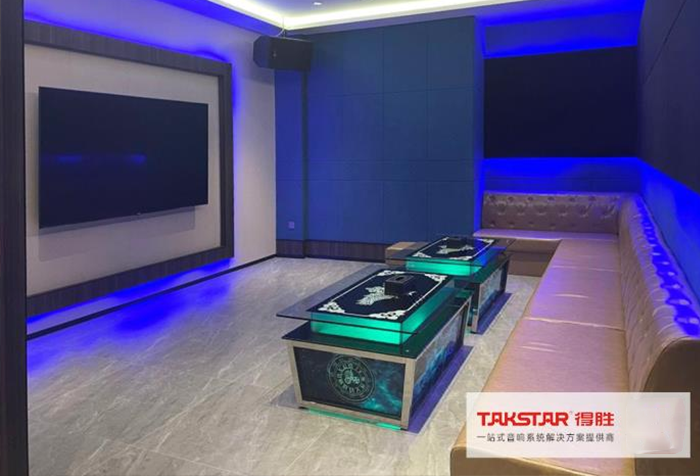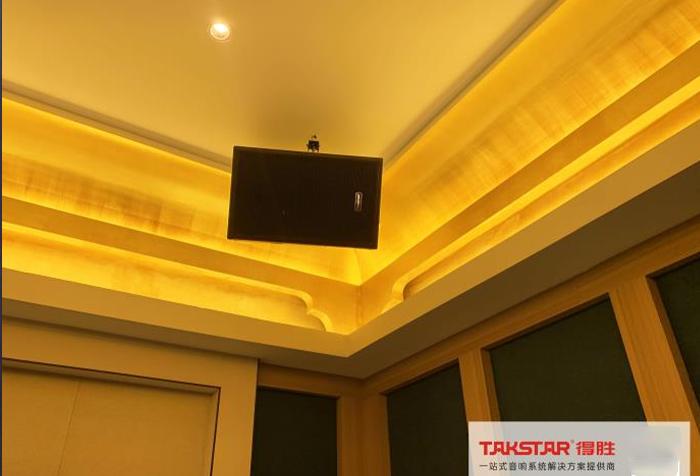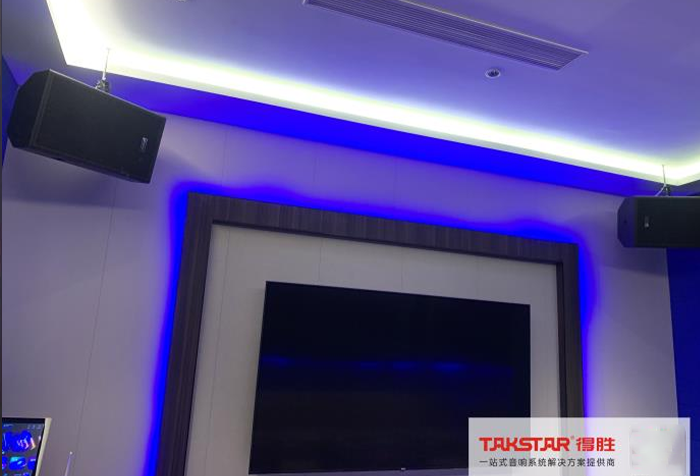 03 Banquet Hall
An atmospheric dining environment is essential for the banquet hall. Therefore, Takstar (Nanjing) team selected EKL series professional speakers and EA series power amplifiers to provide high-fidelity, uniform sound, along with AM series analog mixers, EPO -802N power sequencer and other peripherals. Together the system offers solid performance across various frequency spectrum, which is ideal for reproduction of both instruments and vocals, suitable for holding banquets, wedding ceremonies and art performances.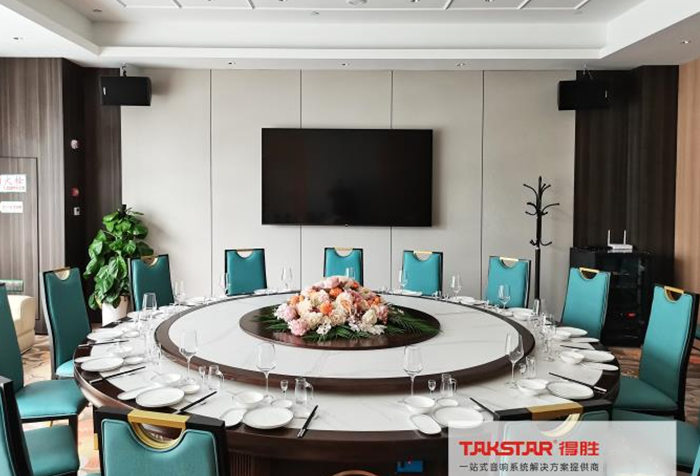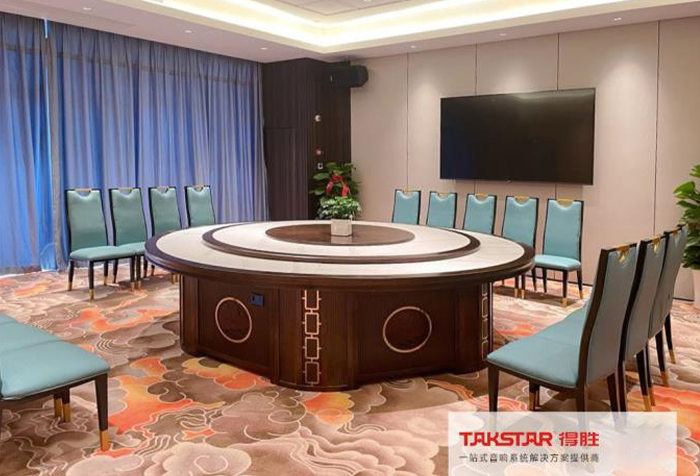 - Project Effect & Feedback-
The audio solution in Metropolo Nanjing Hotels has exceeded the hotel's expectation in audio sensitivity, clarity, loudness, stability and ease of maintenance, and has passed acceptance by the hotel management. The system has since been put into official use and been highly acclaimed by the client.