Takstar G108 Wireless Conference System Application in Guangxi Normal University
Enterprise Press
Release date: 2023-02-09
-PROJECT BACKGROUND-
Founded in 1932, located in Guilin City, Guangxi Zhuang Autonomous Region, Guangxi Normal University is a "domestic first-class university" jointly built by the Ministry of Education and the People's Government of Guangxi Zhuang Autonomous Region, listed in the "Midwest University Infrastructure Project". The campus covers an area of more than 4,100 mu (675 acres). Relying on its good school environment and robust faculty, it has developed into the "leader" of teacher education in Guangxi, the "main force" of culture cultivation, and the "front-runner" of international education in Guangxi.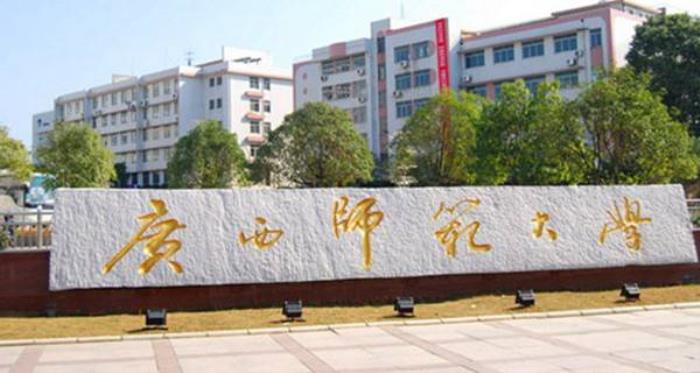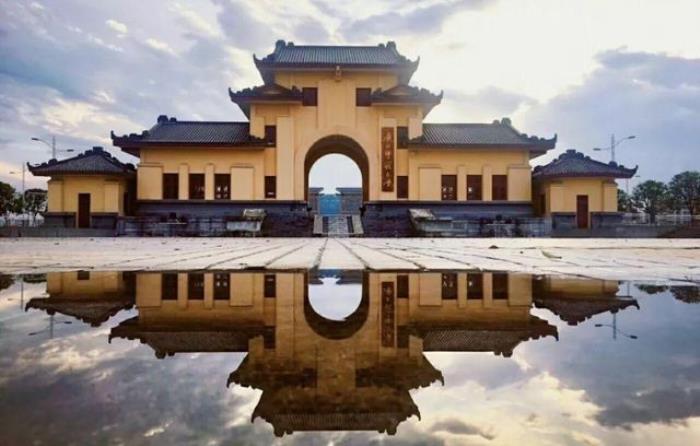 (Image from the Internet. Contact us for removal if any infringement)
-PROJECT REQUIREMENTS-
The university called for an upgrade of equipment in its conference hall, aiming to improve the hardware infrastructure and facilitate quality and efficiency of various activities held in the venue such as daily meetings and trainings. Due to the dense gathering of people in the conference hall and potentially severe interference coming from mobile signals, the microphone system must be highly resistant to interference to avoid noise and staccato. Preferably, it should also be wired in a neat fashion to maintain aesthetics.
-SOLUTION-
After site inspection, the Takstar (Guangxi) team tailored a system that can effectively prevent crosstalk, suppress feedback, enable control of conference volume and channel balance, deliver an excellent interactive experience for meeting attendees, and improve work efficiency by conveying accurate messages. The system consists of G108 wireless 8-channel conference system, along with XR-612FX mixer, FE-224N automatic feedback suppressor, EKA-403N 4-channel power amp, and EA-3 power amp.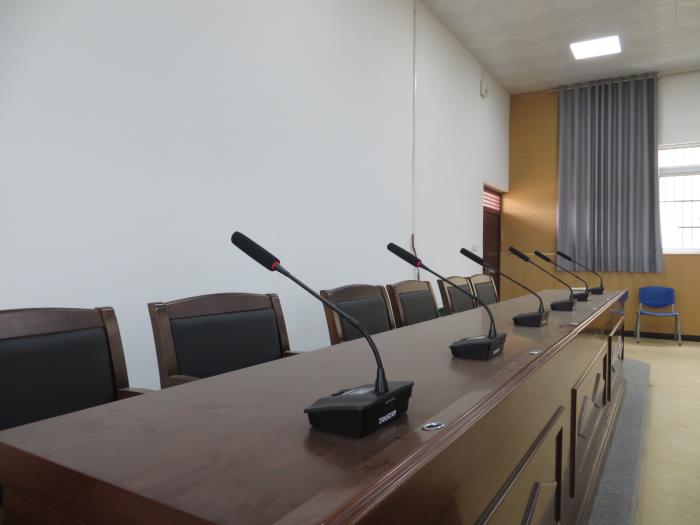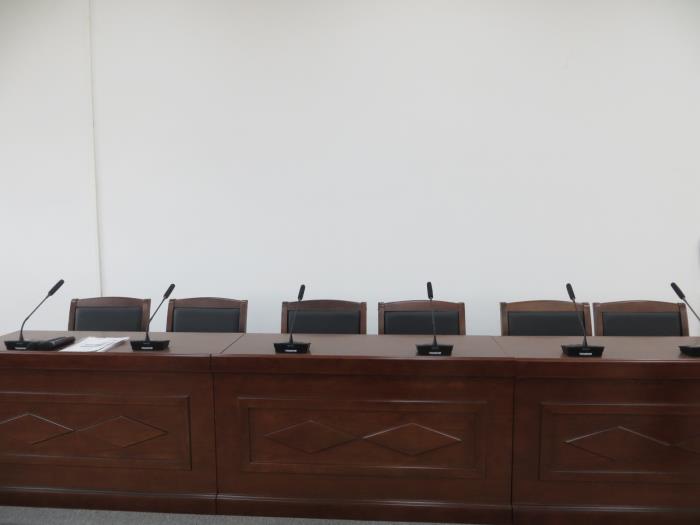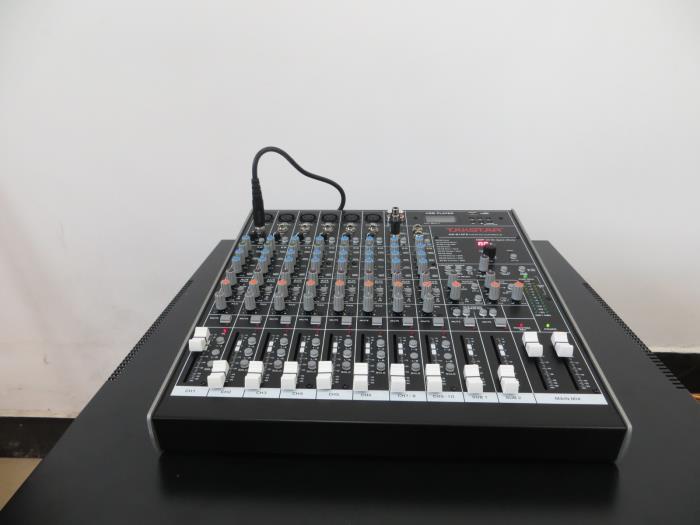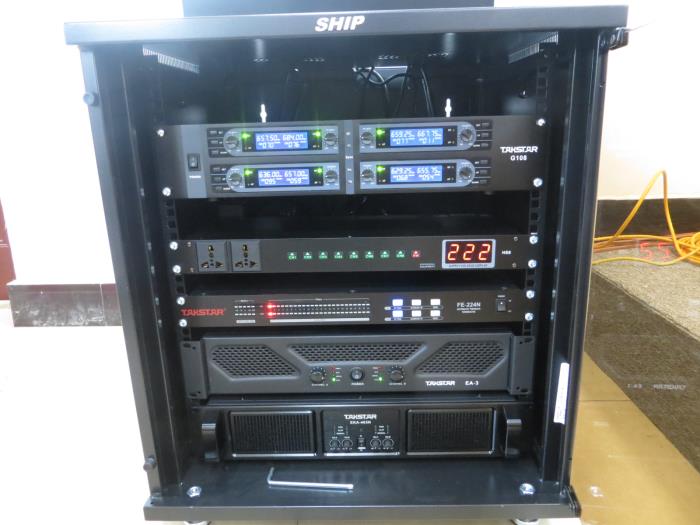 -PROJECT FEATURES & ADVANTAGES-
1. G108 wireless 8-channel conference system uses PLL (phase-locked loop) and high-precision quartz crystal, with MCU control for stable frequency and multi-set application. It also features infrared sync, advanced pilot code, automatic channel selection, and auto squelch circuit which prevents switching surge and noise. It has different transmit power levels and adjustable noise gate for controlling the use distance. In addition, G108 mics are sensitive and can pick up sound from afar, offering you the ease of speech.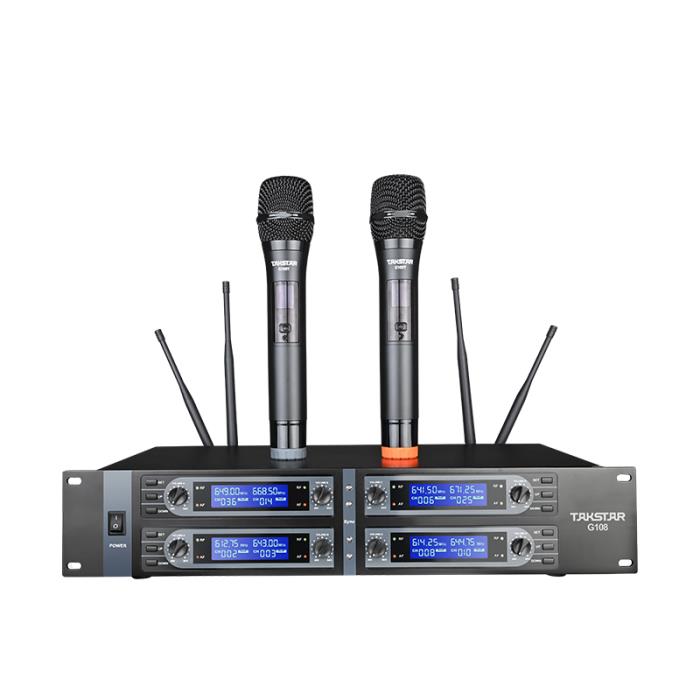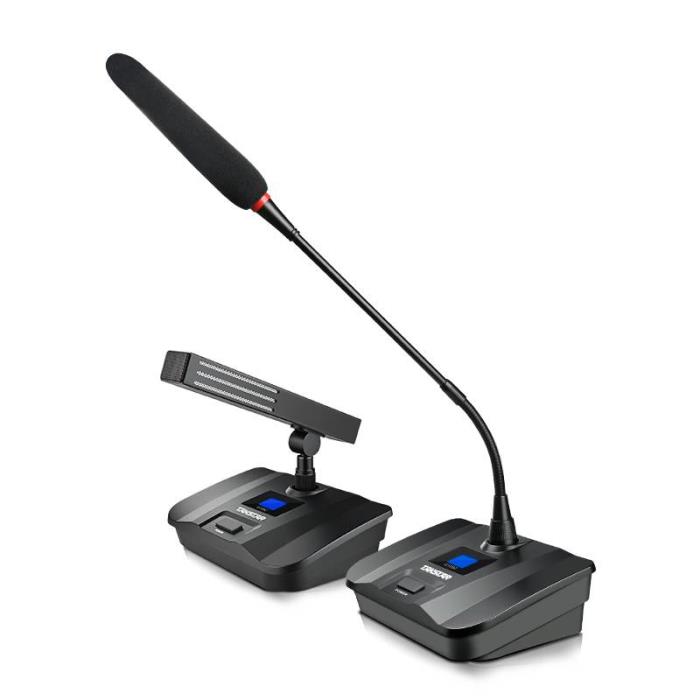 2. XR-612FX mixer features: ultra-low noise pre amp; 48V phantom power; 2CH stereo input; 6 balanced XLR and TRS inputs; 3-band EQ for mono channel and 4-band EQ for stereo channel, allowing amplification, mixing, grouping and tuning of audio. There are two auxiliary inputs, in which AUX1 has a PRE/POST fader switch, and AUX2 is post-fader for monitoring DSP effects. It comes with a 24-bit internal effector with 100 presets, dedicated mute switch and peak LED.