Audio Application | Guangxi Nuclear Power Co., Ltd.
Enterprise Press
Release date: 2022-05-18
—Project Background—
CPIC Guangxi Nuclear Power Co., Ltd. (Guangxi Nuclear Power for short), established on April 3, 2008, is a subsidiary wholly-owned by China Power Investment Corporation. Adhering to the spirit of "Contribute green energy to serve the public", the company currently undertakes the preliminary preparation, construction, operation, and management of two nuclear power projects in Bailong and Guidong districts in Guangxi Province. By driving the development of Guangxi nuclear power, the company aims to make greater contribution to the nuclear power business of CPIC.
—Client Demand—
As Guangxi Nuclear Power develops for the better, the internal office communication becomes more frequency and diverse. Under this circumstance, the company was in dire need of a matured audio conference system. The system should be able to convey clear message, run stably and be easy to maintain, to help facilitate various in-house exchange and trainings, e.g., orientation, knowledge/skill and job trainings.
—Solution—
Taking into account the conference room size and structural properties of the venue, Takstar (Guangxi) engineering team drew up a solution with the aim for avoiding feedback and maximizing coverage. The solution included: G108 eight-channel wireless conference system; EKL-101 full-range speakers; EA-3 professional power amp; four X4(TH) wireless microphones which can be used simultaneously; AM14 analog mixer; FE-224N automatic feedback suppressor; EPO-802N power sequencer; and other peripherals.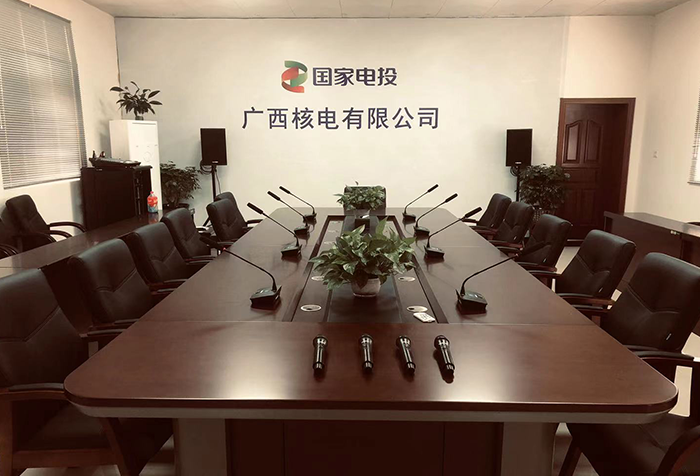 —Project Advantages and Features—
①EKL-101 full range speaker produces analytical sound of rich detail. It has a high-frequency filter that can be used to adjust audio brightness. There are also two playback modes available, Vocal and Music.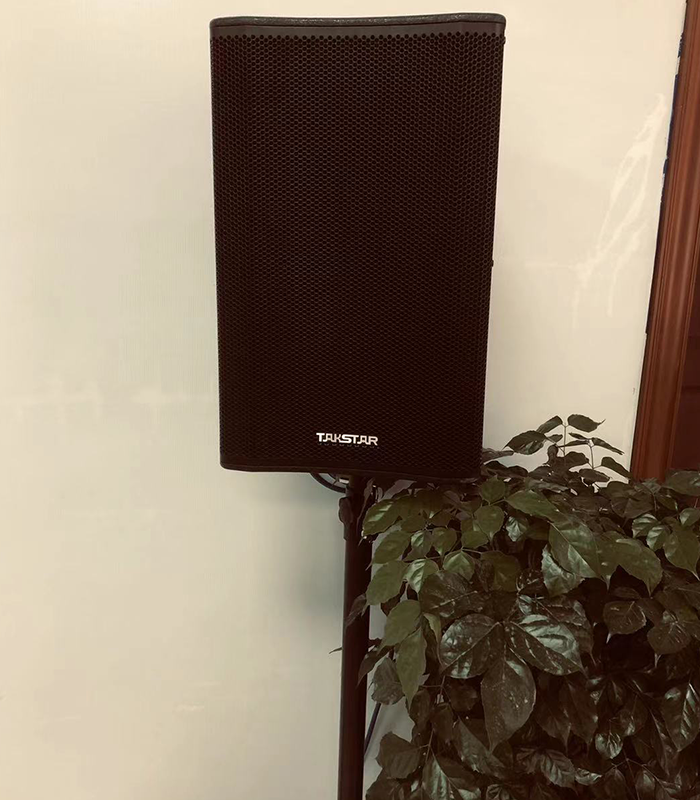 ②G108 wireless 8-channel conference system offers better and stronger signal reception thanks to its utilization of UHF design as well as phase-loop-lock (PLL) microcomputer control. Its unique tone key identification helps prevent crosstalk from the outside or between channels. Multiple units can be stacked in one system. In addition, the G108 receiver can automatically scan available frequency to guide you through the frequency syncing process via IR in one key press, simplifying the setup procedures.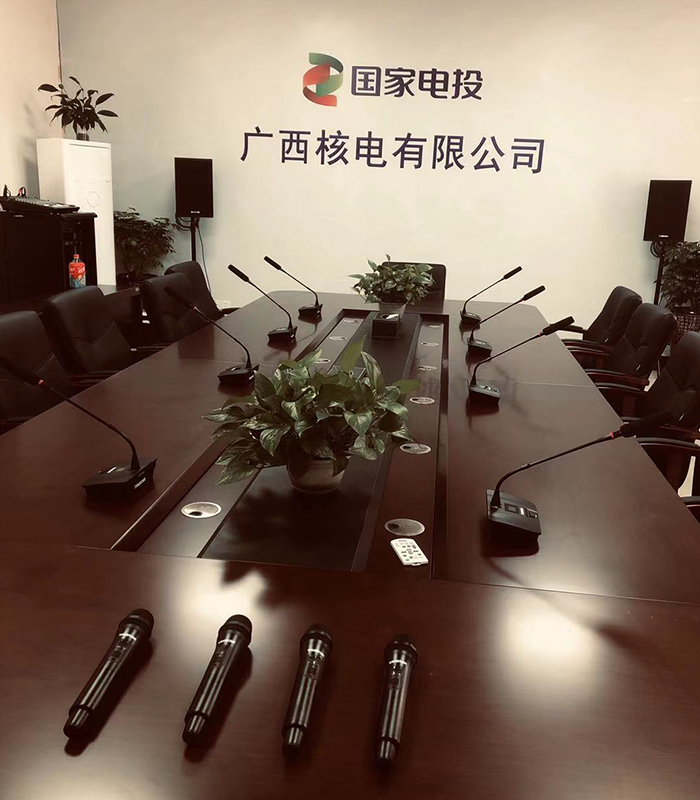 ③AM14 analog mixer features a pre-amp of low self-noise, 48V phantom power, 2CH stereo AUX input, and USB-A 2.0 and Bluetooth input for music playback. Each channel is equipped with a 3-band EQ, and there are four channels of independent compressor. Meanwhile, the mixer can record/group/monitor audio, and comes with a 24-bit digital effector with 99 effects available.