Takstar Audio Application in Integrity Education Base in Nujiang Prefecture, Yunnan
Enterprise Press
Release date: 2022-05-12
——Project Background——
Nujiang Prefecture Integrity Education Base is located in Nujiang Lisu Autonomous Prefecture, Yunnan Province, the only Lisu Autonomous Prefecture in China.
The clean government education base is an important place for party members and cadres to receive clean government education and strengthen party spirit training, as well as for the masses to cultivate anti-corruption awareness and promote integrity.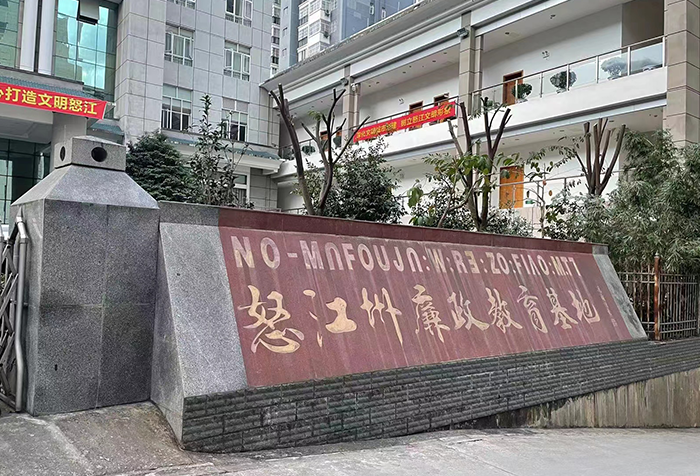 Integrity Education Base in Nujiang Prefecture
——Client Demand——
In recent years, the state has advocated strengthening awareness education and building a clean government in the fight against corruption. All regions and departments should facilitate the construction, management, and use of national anti-corruption education bases, further enrich clean government content, improve infrastructure and display levels. In response to this call, Nujiang Integrity Education Base upgraded their sound reinforcement system of the conference room.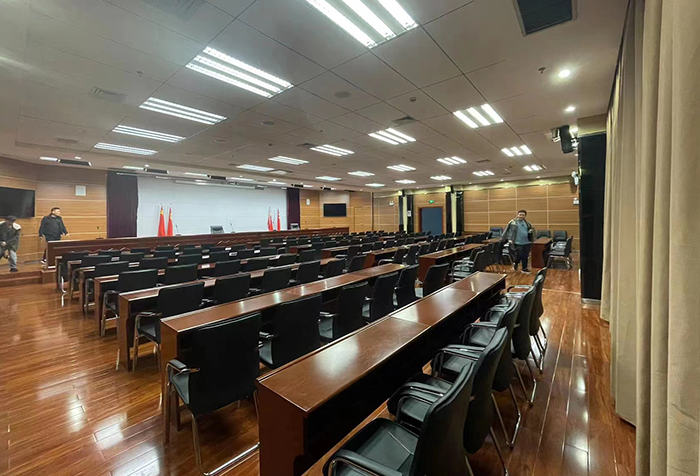 ——Solution——
In order to provide better audio experience, based on the structure of the conference hall and acoustic principles, Takstar engineering team utilized: G108 wireless 8-channel conference system with stable signal reception; ESC-034 column speaker with natural sound; EKA-403D digital amplifier with strong power output and low noise and distortion; XR-612FX 12-channel mixer for equipment control. The 612FX comes with on-board FX effects including reverb, delay, modulator and effector. In addition, the system adopts EPO-802P power sequencer, FE-224N automatic feedback suppressor and other peripheral equipment to enhance efficiency and stability and guarantee uniform sound field coverage.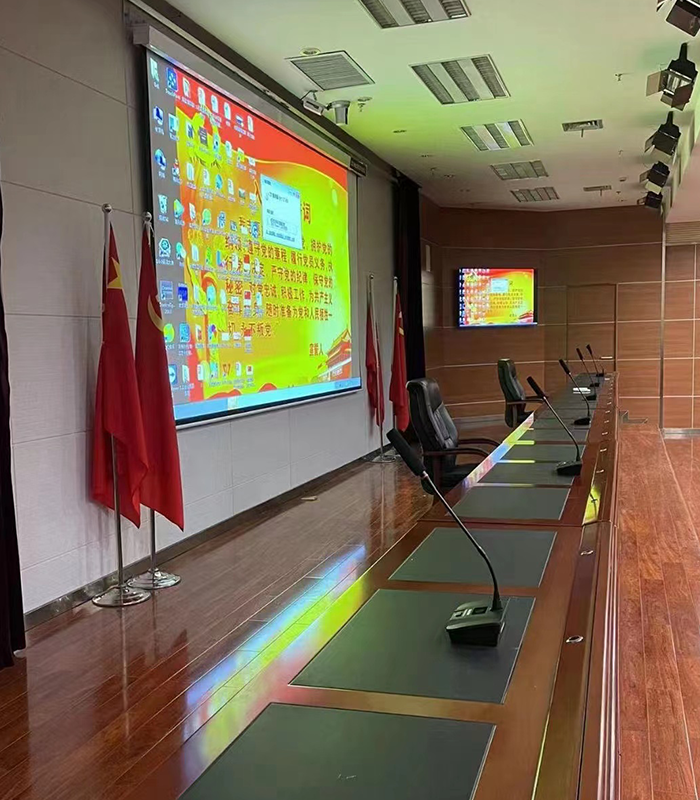 ——Project Advantages & Features——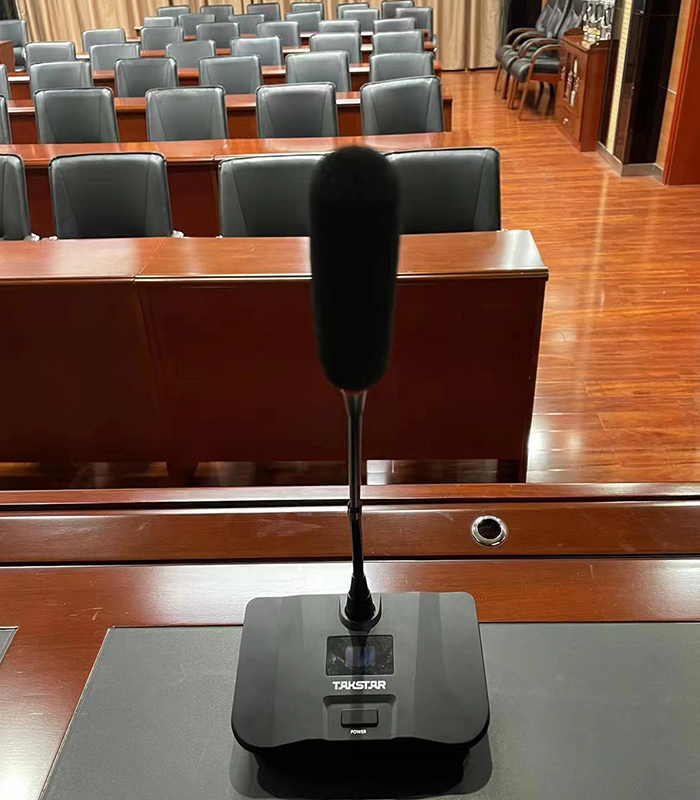 G108 Wireless 8-Channel Conference System
G108 adopts UHF band design, combined with PLL phase-locked loop and microcomputer control to bring stronger and more stable signal receiving ability. Its special tone key function effectively prevents noise from outside and crosstalk between channels. Multiple receivers can also be used together in one system. In addition, the G108 receiver can scan available frequencies automatically and help you sync with transmitters via infrared in one key press. Overall, it is easy to install, set up, and stable to use.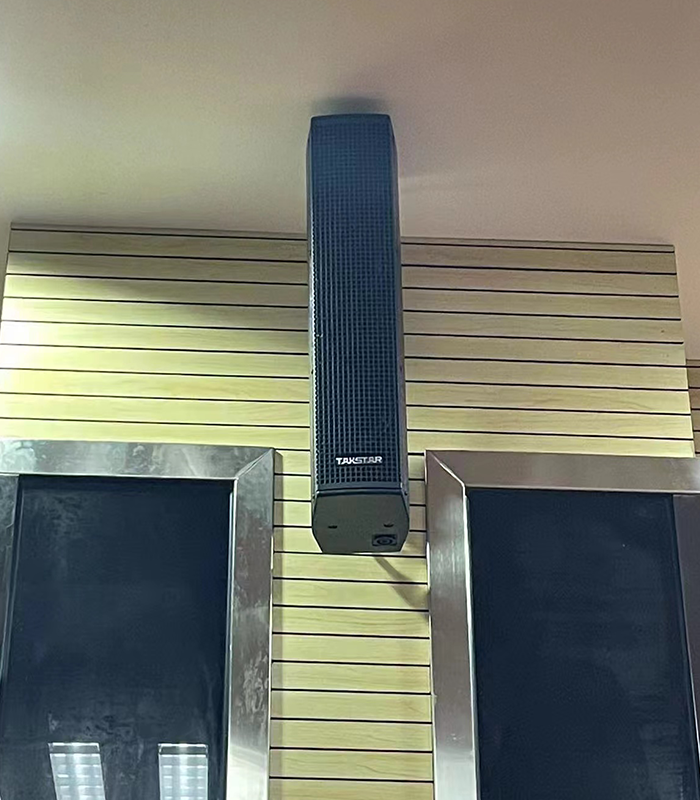 ESC-034 Column Speaker
ESC-034 column speaker consists of four 3-inch paper cone drivers with 20mm voicecoil. The elastic and durable rubble surround offers responsive midbass performance and dynamics. Its symmetrical magnetic circuit design makes for low harmonic distortion. Meanwhile, the drivers are carefully arranged vertically at different horizontal angles to help increase horizontal coverage and narrow down vertical dispersion. Overall the speaker delivers wide frequency response, wide coverage, natural vocal and low distortion.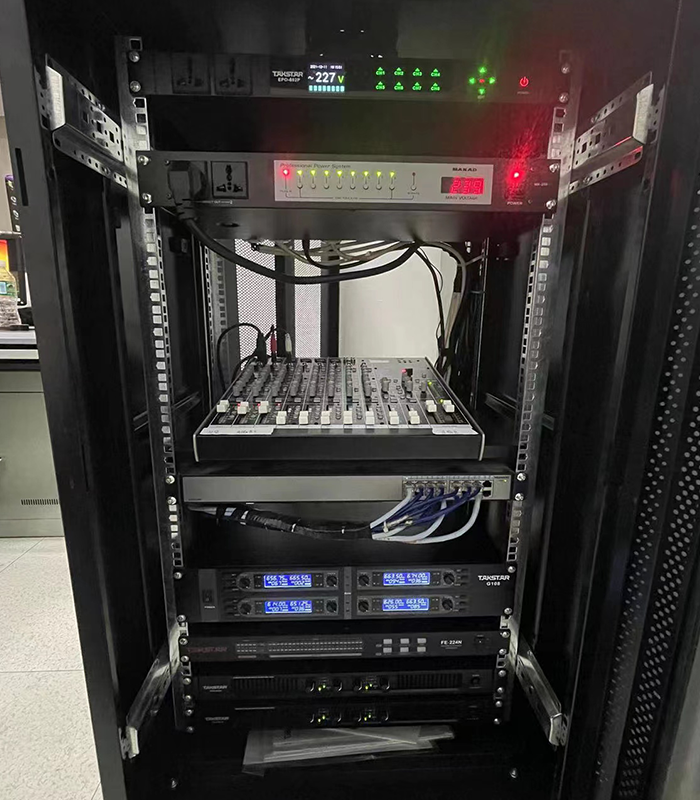 ——Effect & Feedback——
In general, the solution is of high stability and sound quality. By compensating the spacial acoustic limitations, it is able to improve the sound field coverage as required. Therefore, the project is highly appraised by the relevant leaders of the education base.