Takstar Wireless Conference System Chosen by No. 1 Branch of ICBC in Guangzhou
Enterprise Press
Release date: 2022-06-13
Established in Yuexiu District, Guangzhou City in 1986, with a history of over 30 years, the Guangzhou No. 1 Branch of Industrial and Commercial Bank of China (ICBC) has been striving for excellence and, in the process, won the "2018 Outstanding Contribution Award for Large and Medium-sized Loan Households", as well as the "2018 Annual Benefit Progress Award". Recently, in an effort to facilitate daily meetings and trainings, the branch decided to upgrade their existing system with Takstar wireless conference system.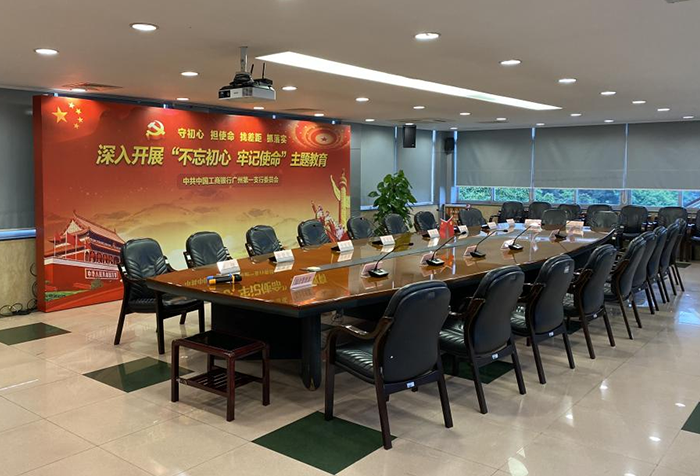 (Conference Room, Guangzhou No. 1 Branch of ICBC)
After on-site analysis, Takstar (Guangdong) engineering team chose DG-C200 wireless conference system, as that it is powered by 2.4GHz synchronous frequency hopping and ADFHSS (adaptive frequency hopping and spectrum spread) technologies, which can offer strong resistance to interference and guarantee smooth meeting sessions. The system can accommodate up to 255 mic units operating at a distance up to 50m, with a maximum of 4 simultaneously-speaking channels, allowing anyone to speak up freely. The control unit also supports video tracking via RS-422 interface protocol in the case of video conferences. Overall the wireless system can meet the demands of daily meetings, training activities and large-to-medium sized conferences.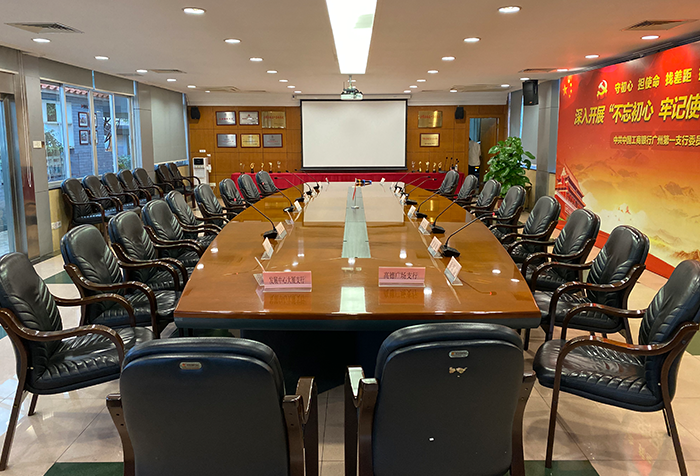 Additionally, for the sake of mobility while speaking, a pair of G5 wireless handheld microphones were included on top of the DG-C200 system. G5 microphone is known for its crystal clear and stable acoustic performance at up to 100m wireless distance, which is an agile option for mobile presentation.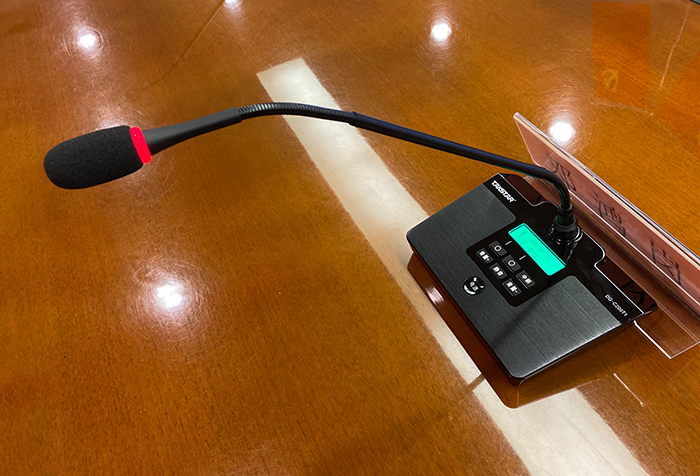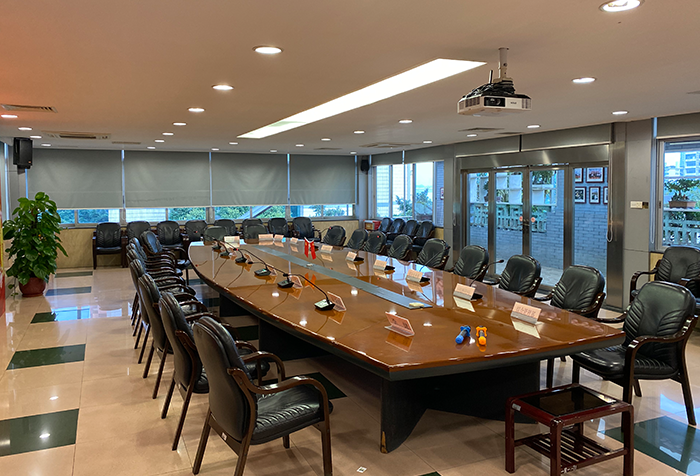 Lastly, the solution is also equipped with peripheral devices like the XR-612FX digital mixer and the FE0224N feedback suppressor. In general, the whole system is able to run stably and reliably to deliver the quality and efficient meeting experience desired by the branch.