Yet Another Campus's Choice
Enterprise Press
Release date: 2021-09-20
Takstar provides audio solution for multi-function hall in Liaozhong No. 2 Elementary School
Founded in 1966, Liaocheng No. 2 Elementary School, located in Liaozhong Distrcit, Shenyang, is a long-established public school. Since its establishment, the school has been upholding its education philosophy that centers on student development, and has been awarded the advanced unit of moral education and teaching management in Liaocheng District for many times.
In order to create a better learning and living environment for teachers and students, and improve the "moral, intellectual, physical and aesthetic" development of students, the school decided to upgrade their multi-function hall. And after deliberations, the school opted for the one-stop professional audio solution provided by Takstar.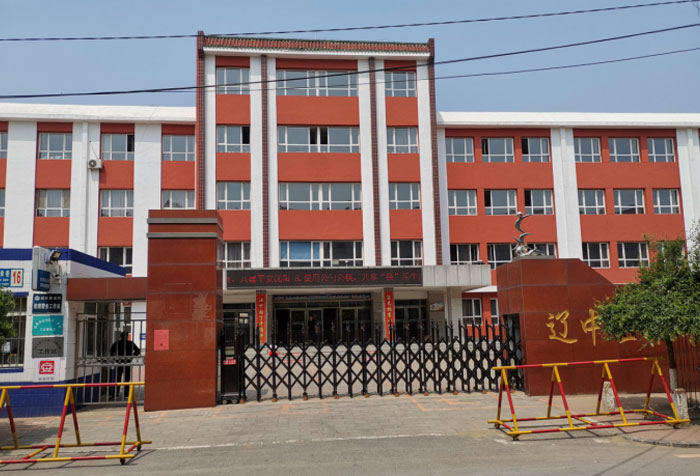 After site survey and in full consideration of the purposes, area and demands of the multi-function hall, Takstar (Shenyang) team decided to use ELK-121 Speakers as main PA equipment, and EKS-101 Speakers as supplement. This configuration can effectively enhance the sound quality of human voice and various musical instruments, offer distinctive lows, mids and highs, producing transparent and natural sounds. It also reduces blind spots and provides intelligibility at every corner.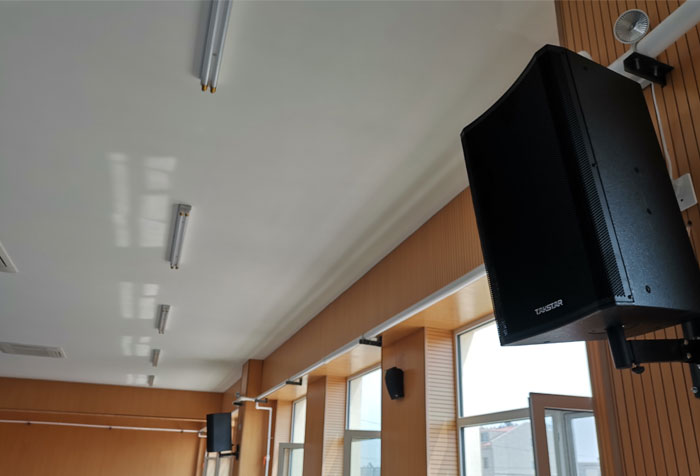 Main PA, EKL-121 Full-Range Speaker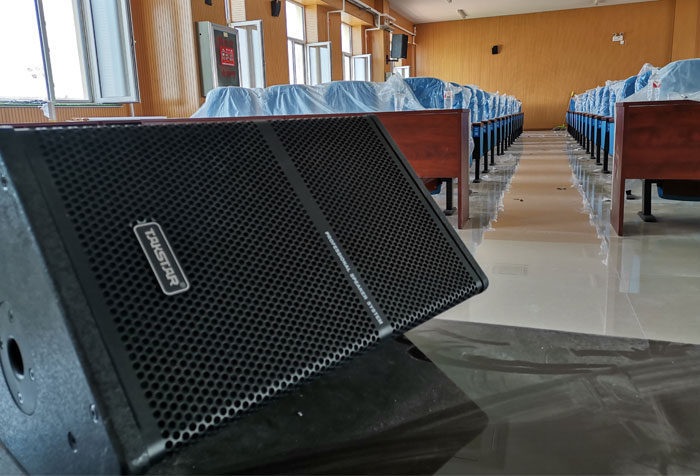 EKS-101 Full-Range Monitor Speaker
In terms of vocal pickup, the team used X4-TH Wireless Conference Microphones and G5 Wireless Microphones. G5 microphone is featured by its delicate and clear sound quality, with stable wireless transmission up to 100 meters, ideal for mobile speech and performance. In addition, peripherals such as the EKA Series Amplifier, XR-1016FX Sixteen-Channel Mixer and Power Sequencer were also included to improve efficiency and ensure overall stability of the system, while effectively preventing external noise.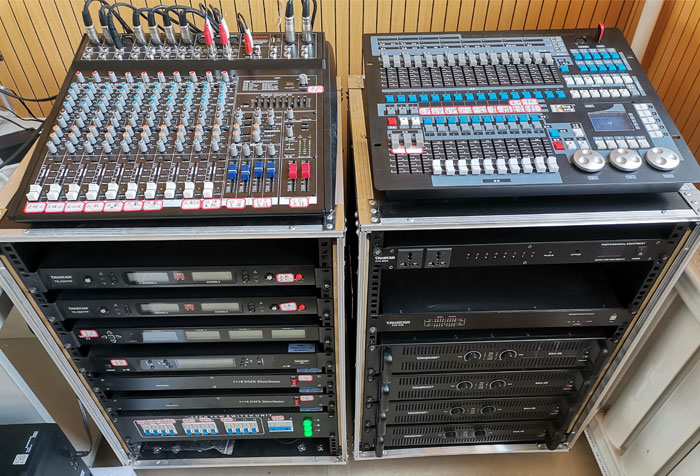 A successful PA system is backed by excellent product quality, reasonable system configuration, as well as the trust and support from the client. In the future, Takstar will continue to contribute its part in education modernization.