Takstar Enters LiangMing Experimental Foreign Language School
Enterprise Press
Release date: 2021-06-20
An Aide to the Development of Education in Western China
The development of modern education calls for the support of high-tech, reliable and efficient infrastructure, as it is the case with LiangMing Experimental Foreign Language School, who had tasked Takstar with the mission to upgrade their PA system in the lecture hall in order to satisfy/improve the sound quality of various school events such as cultural ceremonies, speeches and contests. And Takstar, relying on years of experience and solid electro-acoustic products in educational application, once again delivered.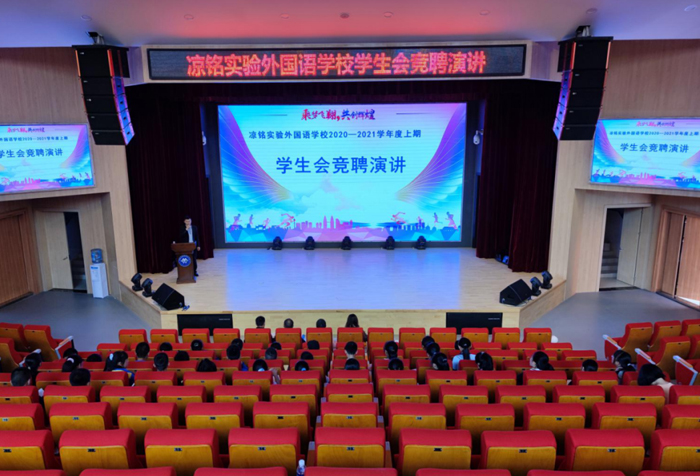 (Image from the Internet, all due credits to its original author. Contact us for removal if any infringement)
Inside these noble school buildings sounds the words of wisdom. Situated in Mianning County, Liangshan Yi Autonomous Prefecture, Sichuan Province, LiangMing Experimental Foreign Language School teaches students in elementary, junior- and senior-middle stages. Since its establishment, the school has been adhering to the characteristics of "Self-Management, Technological Innovation, and East & West Integration" and has nurtured a large number of outstanding students at home and abroad.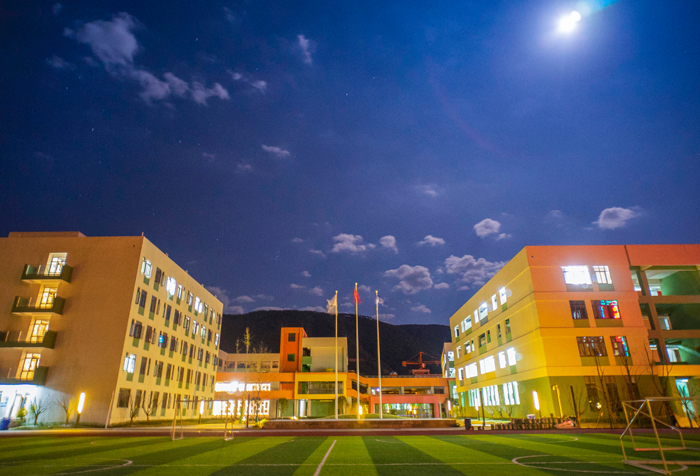 (Image from the Internet, all due credits to its original author. Contact us for removal if any infringement)
Given the requirements from the school, and in consideration of the environment, sound stage and wiring pertaining to the lecture hall, Takstar (Sichuan) Engineering Team decided on using ELA-121 line array full-range speakers and ELA-181SUB line array subwoofers as the main PA equipment, since they are more suitable for larger areas with many audiences.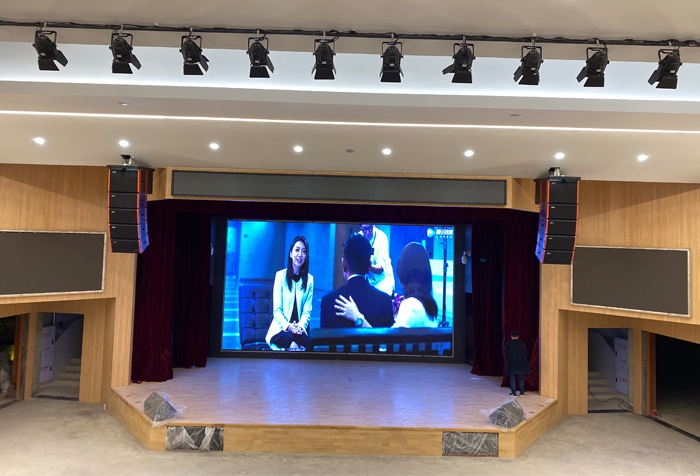 Meanwhile, a supplementary PA system was also deployed to effectively enhance sound quality of vocals and various instruments, and produce a more consistent sound stage with clear bass, mids and treble, improving overall speech intelligibility. This supplementary system consists of EKS-182SUB subwoofers, ELV-101 full-range speakers and ELV-151M monitor speakers.
A professional PA system is backed by phenomenal peripherals. To guarantee a reliable back-end setup, the engineering team chose EKA series power amplifier, XR-1824FX 24-Channel Mixer Console, Sequencer, and Auto Feedback Suppressor from Takstar lineup.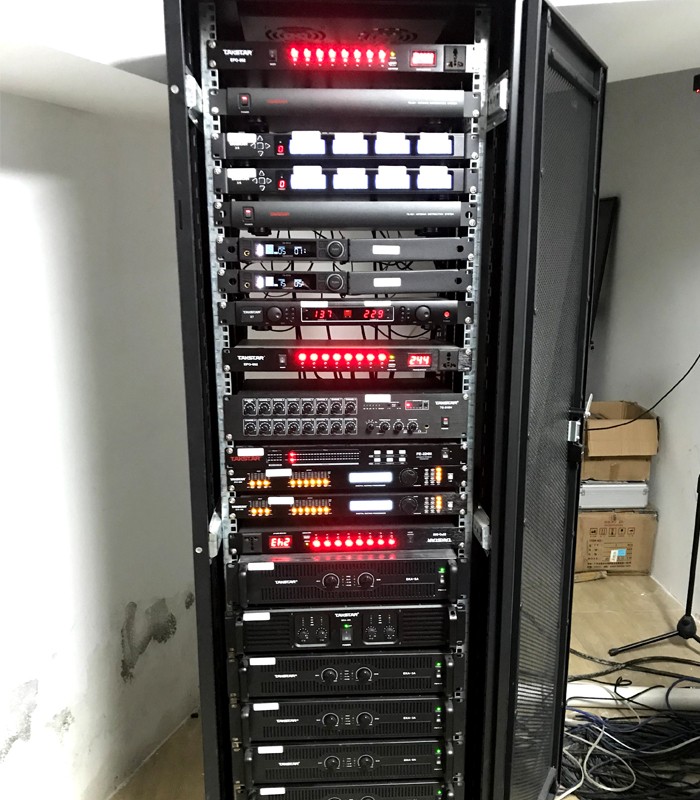 The project, highly recognized by the school, is an organic integration of modern education concept and excellent hardware equipment. It makes the PA system more adaptable to various demands, and opens up the possibility for students to access more quality education resources through technology, which, to certain extend, helps to promote the development of education in western China. In the future, Takstar will continue to engage in the modernization process of education in the region.