Zunyi Zhengan No.1 middle school is equipped with one-stop professional audio system
Enterprise Press
Release date: 2020-09-25
Zheng'an No.1 Middle School in Zunyi City, Guizhou Province was founded in 1938 and is located on the Bank of Shiliang River, Fengyi Town, Zheng'an county. Since its establishment, the school has always adhered to the principle of "comprehensively implementing quality education, taking students as the foundation, everything for students, all for students, for all students ". It is the largest and most powerful high school in Zheng'an county. It was once awarded the title of "Guizhou Provincial Class II demonstration ordinary high school" by the Education Department of Guizhou Province.
Recently, in order to provide better sound reinforcement application for teachers and students in daily physical exercise, and better meet the sound reinforcement needs of campus performances, major campus activities and sports events, the school decided to upgrade the sound system of the school playground. After many comparisons, it finally chooses the winning one-stop professional sound solution to upgrade the sound system of the school playground.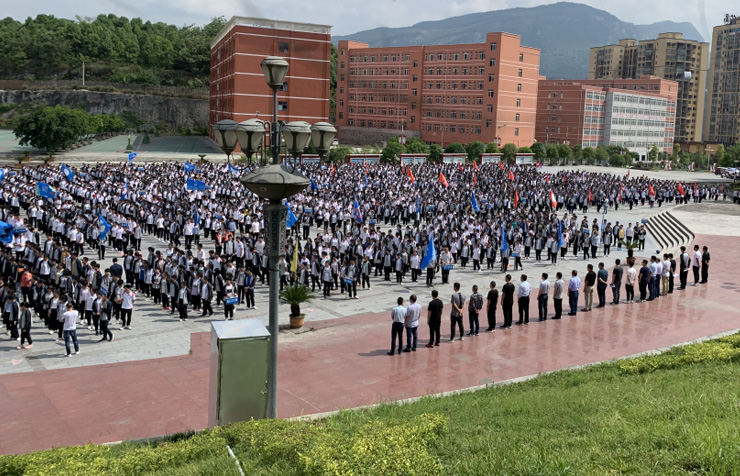 Takstar (Guizhou) project team evaluates the school playground as a super large site (800-1500 m2). Considering that the operating sound system is mostly used for daily morning exercise, sports meeting, show performance, sports competition and other outdoor large multi-person activities, after integrating the sound quality, volume, sound transmission effect and other factors, Takstar (Guizhou) project team chooses ELA-082 The line array full frequency speaker cabinet as well as ELA-181SUB line array subwoofer for the audio system solution.
ElA-082 linear array full frequency speaker cabinet has high sensitivity, accurate MF performance, excellent HF resolution, beautiful tone during high power operation, and effectively preventing from distortion. ELA-181SUB subwoofer has high sensitivity, enough sound pressure, wide dynamic, and powerful bass. When used with EKA-13A 1300W/EKA-8A 800W/EKA-6A 600W/EKA-3A 300W power amplifier, the system provide far transmission range, clear and bright sound to meet the requirement of daily exercise and sports.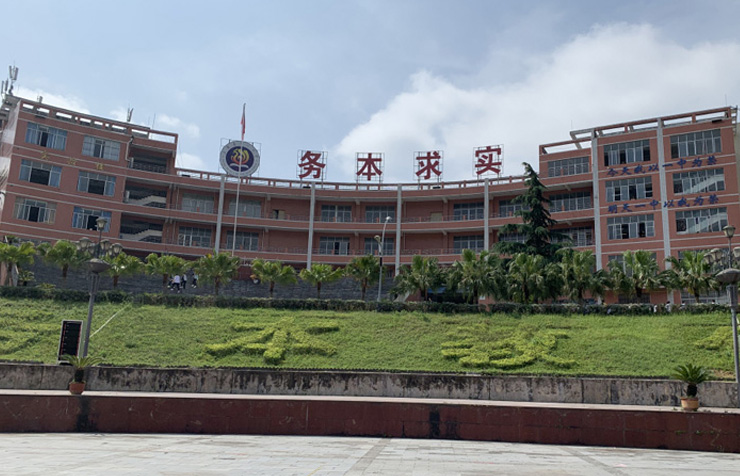 The solution is configured with X4 four channel UHF wireless microphone as audio source equipment. It features multiple sets operation simultaneously, preset 800 channels for selection, clear sound, far transmission range, reliable performance. When used with X4-TL wireless bodypack transmitter which features enduring high SPL, and GL-400 side address recording microphone to ensure clear audio transmission and convenient operation, and effectively solving the noisy problem and interference on the playground.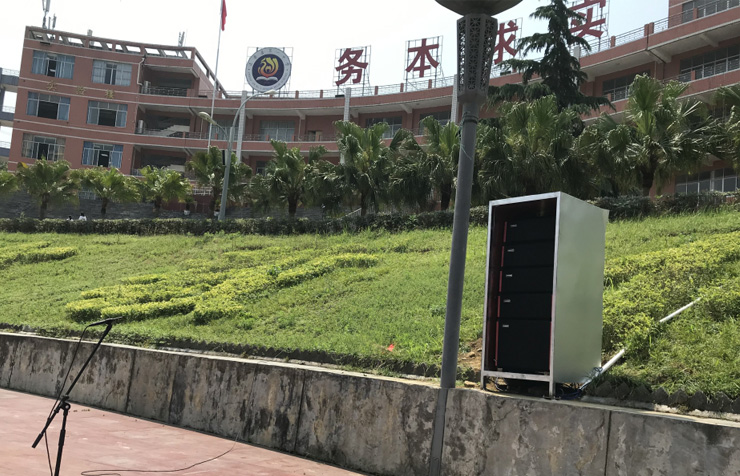 The solution is equipped with ELV-121M monitor speaker cabinet, EKS-151 full range speaker cabinet, EKS-182SUB subwoofer as auxiliary reinforcement equipment, and XR-1620DM digital mixer, EKX-306 digital audio processor, EPO-802N power sequencer, TS-AD1 antenna system, TS-AD2 active directivity l antenna as peripheral equipment.
The auxiliary reinforcement equipment can effectively enhance the sound quality of vocal and various musical instruments, clear LFMFHF, natural and bright and flat sound. The peripheral equipment can effectively coordinate the problem of acoustic signal source, enhance the signal receiving and transmission and stability, and easily complete the processing of various signal sources. While ensuring the overall stability and control of the equipment application, it can better cope with all kinds of demanding environment, effectively suppress noise and reduce external signal interference.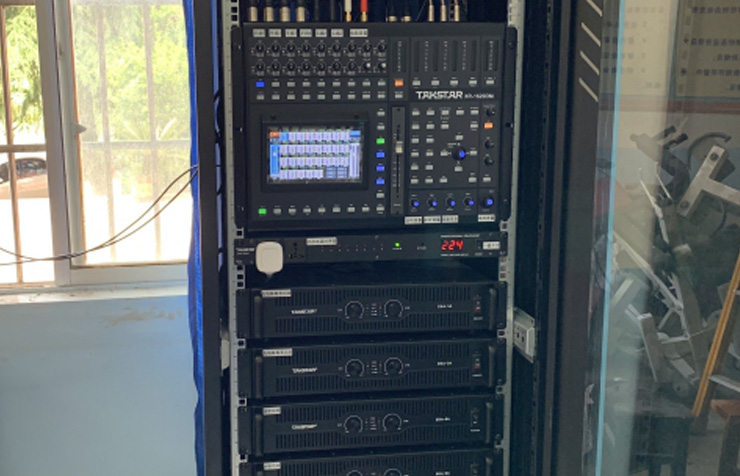 Takstar, as a well-known brand in China, has been focusing on providing users with electro-acoustic products with beautiful sound quality, clear sound transmission, stable performance and convenient operation, and providing high-quality, efficient and sound transmission application solutions. On the basis of fully meeting the sound quality and stability of the equipment, this solution also takes into account the rich diversity of campus activities. Through reasonable configuration, the sound reinforcement equipment is more suitable for the needs of sound reinforcement in different applications, and is highly recognized by the University.