CSCEC Fourth Engineering Bureau equips Takstar wireless conference system
Enterprise Press
Release date: 2020-09-01
Founded in 1962, CSCEC Fourth Engineering Bureau is a backbone company directly under "China State Construction Corporation Limited". It has built 530 meters of Guangzhou East Tower, 441 meters of Shenzhen Jingji, 440 meters of Guangzhou West Tower and other landmark buildings. It has the "whole industry chain" integrated operation ability of survey and design, investment and development, construction, operation and management.
As a large-scale construction enterprise of the central government in Guangdong, CSCEC Fourth Engineering Bureau has a large demand for daily meetings and personnel training activities. In order to effectively improve the efficiency of meetings, speed up the processing speed of related affairs, and improve the quality of cadre training, CSCEC Fourth Engineering Bure decides to upgrade the conference room system, and after many aspects of comparison, it chooses the Takstar wireless conference system to upgrade the conference room system in the Bureau.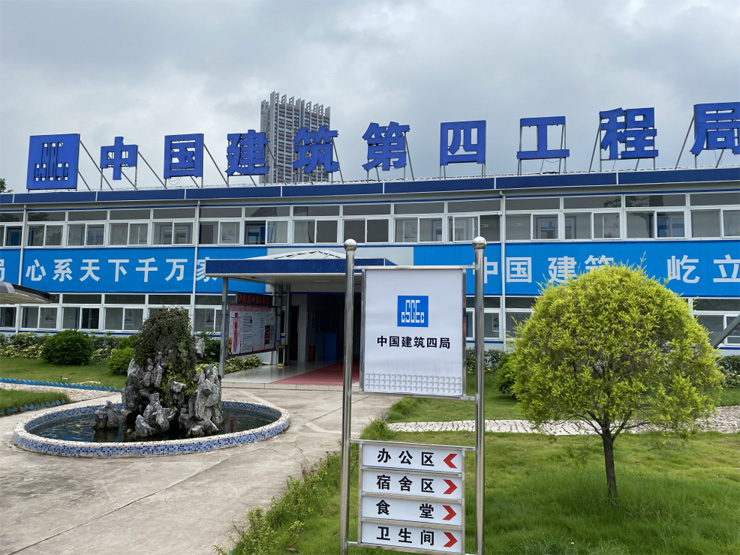 Takstar (Guangdong) project team evaluates the conference room as a medium-sized venue (80-150 m²) after field investigation. After considering the application, site size and application demand of the conference room, the wireless conference system solution with DG-C200 as the audio source equipment is finally determined.
DG-C200 2.4G wireless conference system features the operation range up to 50 meters, suitable for the conference room space, good confidentiality, strong anti-interference capability, more stable and smooth conference application. It supports 4CH simultaneous speech, and the choice of free speech mode and application speech mode. The chairman unit can control the representative unit speech to effectively ensure the orderly progress of the meeting. DG-C200 system can connect one chairman unit and 254 representative units at most. According to the user's demand, one DG-C200T1 chairman unit and 15 DG-C200T1 representative units are selected. Considering the system stability and operation efficiency, EKA-3A power amplifier is selected to improve efficiency and reducing the distortion.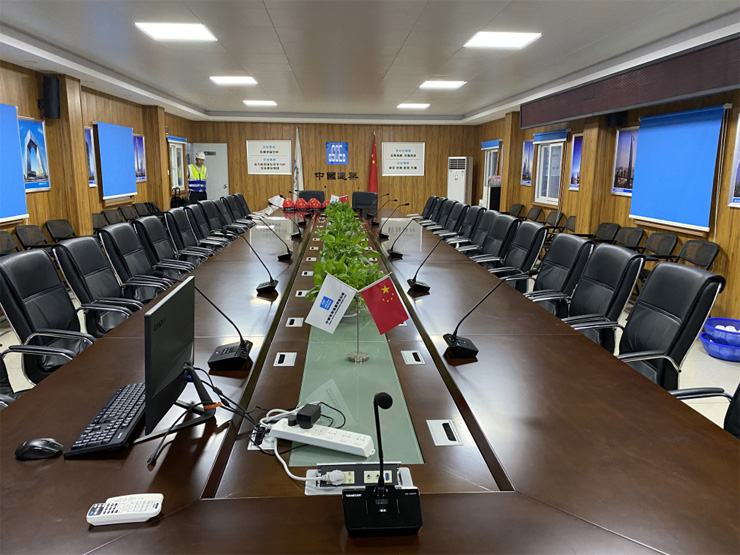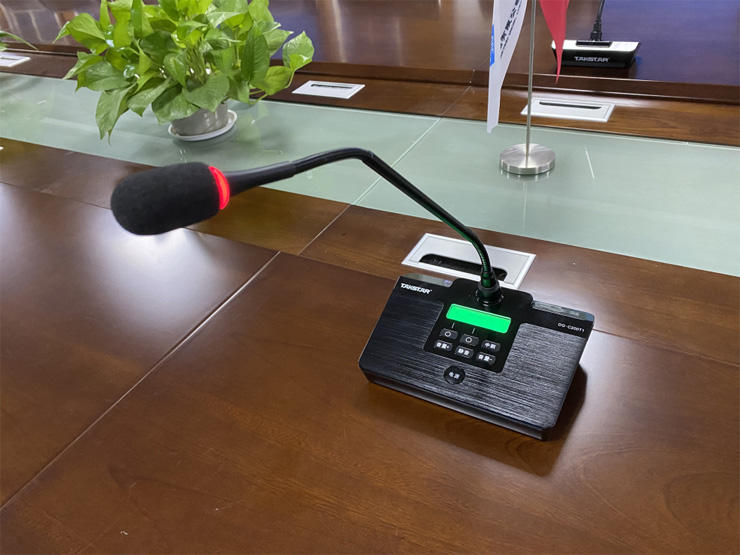 In terms of audio reinforcement equipment, ESC-034 column speaker, the latest R&D product of Takstar is selected. ESC-034 column speaker consists of four 3-inch 20mm full range speakers with wide frequency response, wide coverage and low distortion. It features vertical linear arrangement, wide directivity and far transmission range, which is more suitable for the rectangular space of conference room. The column speaker is equipped with HF filter and directivity control function to meet the needs of HF response in conference room. It is also more suitable for conference room acoustic space.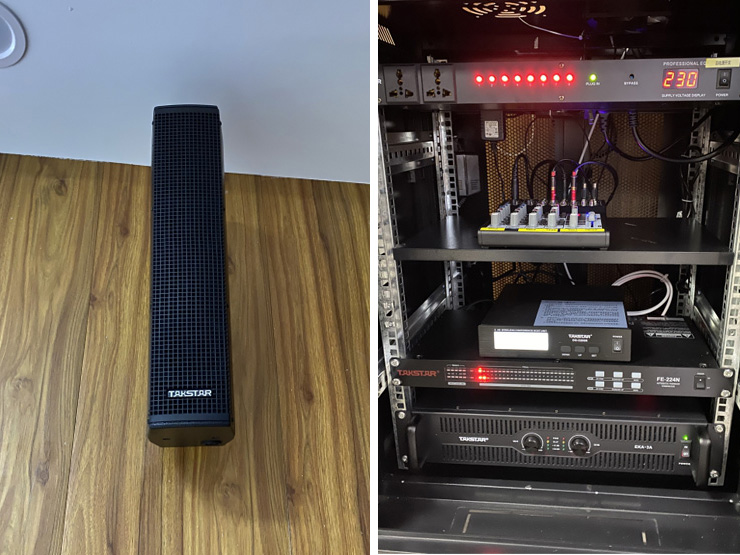 The solution is equipped with XR-210FX mixer, FE-224N auto feedback suppression processor and EPO-802N power sequencer as peripheral equipment to enhance the overall stability of the equipment.
XR-210FX mixer features low noise and distortion, wide dynamic and strong anti-interference capability. The microphone channel is designed with HF (HI), MF (MID) and LF (low) EQ adjustment function to effectively improve the tone and improve the quality of conference sound transmission. Each channel of FE-224N automatic feedback suppression processor has 24 independent programmable filters, which can effectively reduce acoustic feedback, suppress feedback capability and ensure smooth meeting. EPO-802N power sequencer has its own filtering function to effectively reduce external interference, and is more convenient for system management and control of the power consumption, so as to ensure the power consumption stability of the whole system.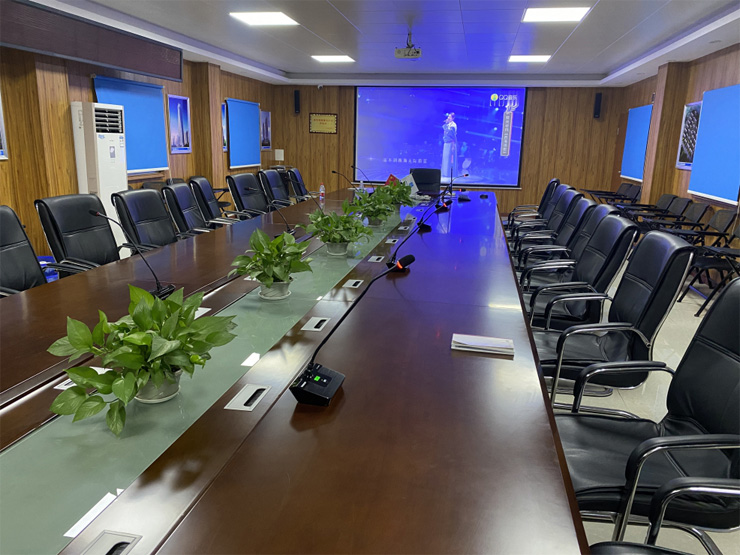 Takstar, as a leading company in China's electroacoustic industry, has been committed to providing users with higher quality, more stable and more convenient application products and project installation services. The installation solution of this project fully takes into account the daily use and upgrading requirements of the conference room of CSCEC Fourth Engineering Bureau. Starting from the aspects of audio quality and stability, the efficiency and quality of the meeting can be effectively improved after the system is upgraded, until it is highly recognized by CSCEC Fourth Engineering Bureau.