Takstar one-stop reinforcement system is applied to the multi-functional hall of Qingdao Huijintong Company
Enterprise Press
Release date: 2020-03-21
Qingdao Huijintong Power Equipment Co., Ltd. is located in Jiaozhou City, Qingdao, which is a beautiful coastal city. The company adheres to the business philosophy of "pragmatism, innovation, integrity and win-win situation", and has won the honors of "Qingdao Innovative Enterprise", "Qingdao Famous Brand", "Shandong Famous Brand" and so on. In order to meet the audio needs of the company's large conferences, training and performance activities, huijintong company decides to upgrade the audio system of the multi-functional hall. After many investigations, it selects the Takstar one-stop audio reinforcement system solution.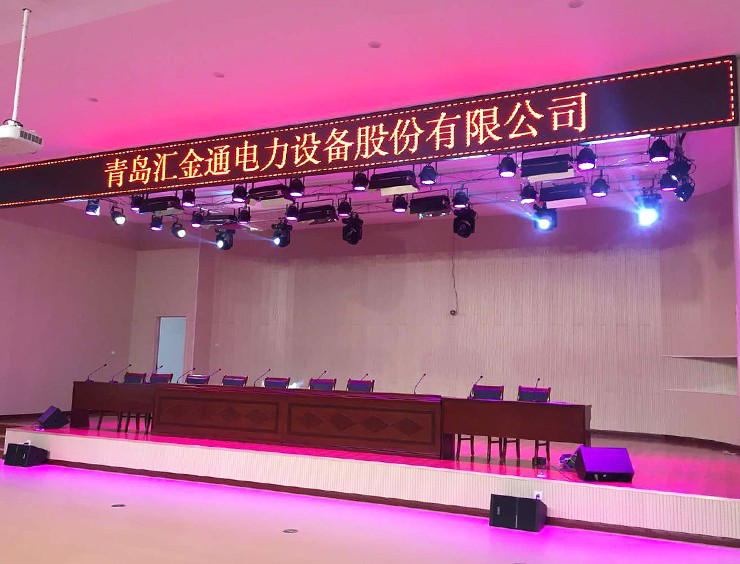 The multi-functional hall of Huijintong company can accommodate nearly one thousand people's conferences. The project team of Takstar (Qingdao) has customized a one-stop audio solution for it. In the solution, EKS-152 full range speaker cabinet is used as the main reinforcement speaker cabinet, and the speaker adopts double tweeter design, which makes the sound more transparent, clear and penetrating. In order to achieve even projection of sound field coverage and good directivity control in the multi-functional hall, in addition, the solution is configured EKS-101 as the front speaker cabinet and monitoring speaker, EKS-121 auxiliary speakers and ELV-181 subwoofer to ensure that every corner of the multi-functional hall has sufficient sound reinforcement effect, excellent sound quality, high ambience feeling, and provide clear and natural sound quality enjoyment for the audience.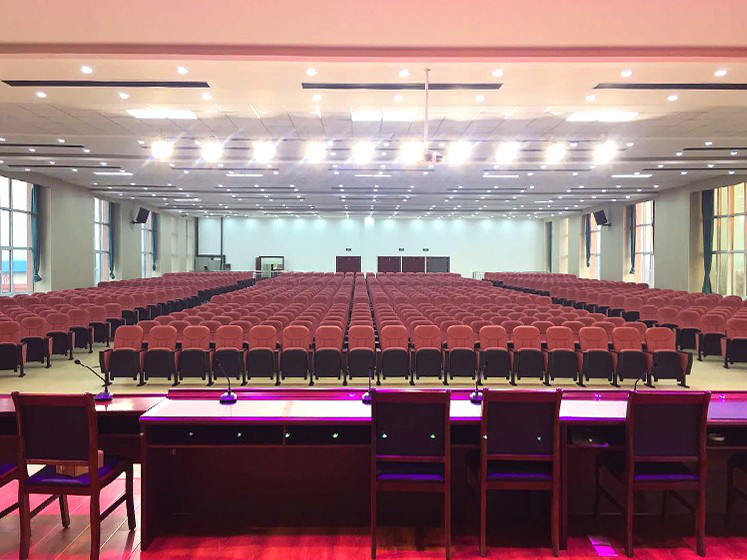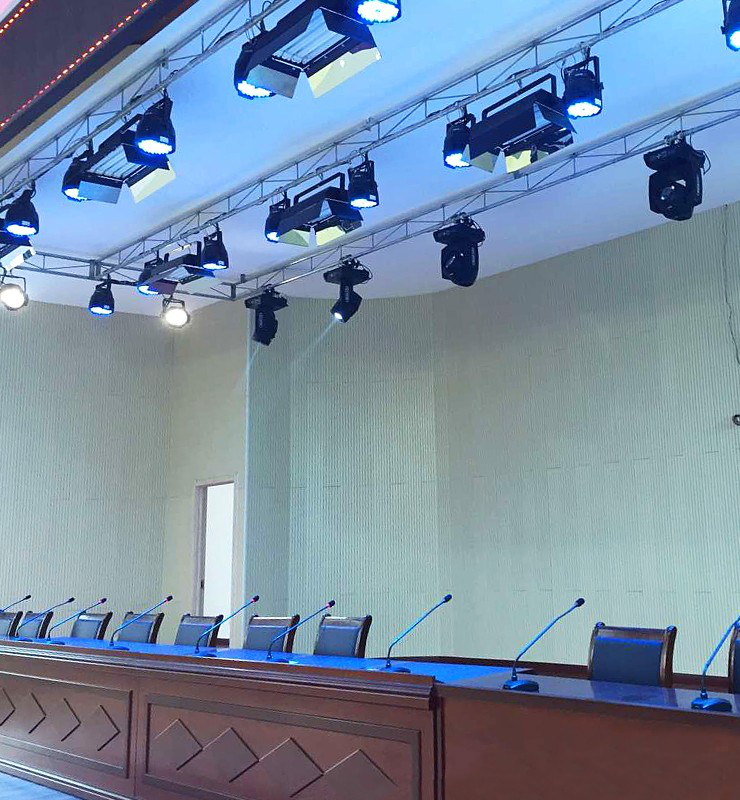 According to the audio requirements of large conference and performance activities held at the venue, the project team of Takstar (Qingdao) configures X4 four channel UHF wireless microphone. The microphone has clear and natural sound quality, stable wireless signal, strong anti-interference ability, and is suitable for interactive application in mobile speech and activities. XR-1016FX mixer, FE-224 feedback suppressor, EQ-3102 equalizer, EKS-3A digital processor, EBS-3C power sequencer and other peripheral equipment are selected to provide excellent performance and reliable guarantee for sound field coverage. This reasonable solution offers the clear and even sound reinforcement, and fully meets the audio needs of daily conferences and large activities of Huijintong company in the multi-functional hall.