Beijing InfoComm China 2019 ends up successfully! Takstar comes back with honor!
Exhibition Focus
Release date: 2019-07-25
On July 19th ,2019, Beijing InfoComm China 2019 ends up successfully in National Convention Center, Beijing! As the leading professional audio-video and integrated technology experience trade exhibition in Asia-Pacific region, InfoComm China brings together more than 400 domestic and abroad enterprises to participate in the exhibition.
Takstar booths are always crowded by the visitors. While Takstar wins the recognition and praise of visitors, many project dealers and system integration dealers have expressed strong interest and willingness to cooperate with Takstar on the one-stop audio solution.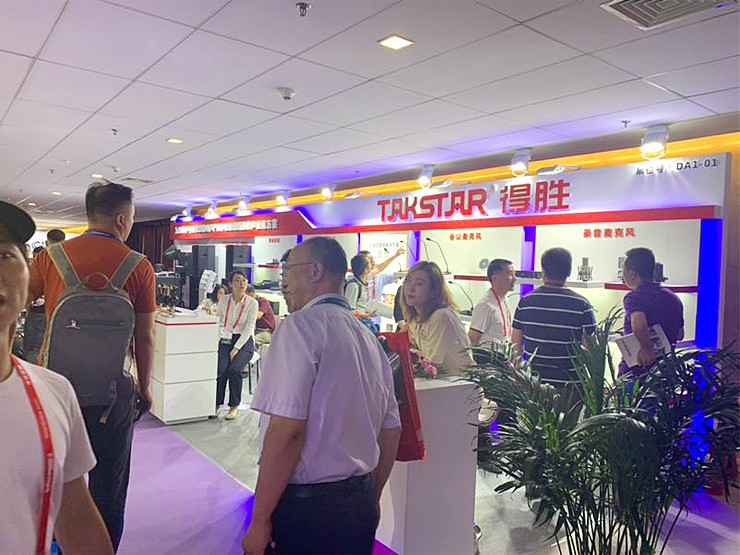 In this exhibition, the experience areas of video conference and audio, or the independent area of integrated application/wireless microphone/ conference microphone/recording microphone, or the exhibition area of TAKSTAR high quality headphone, live experience area, the seven areas have attracted crowded visitors to the exhibition for negotiation and cooperation!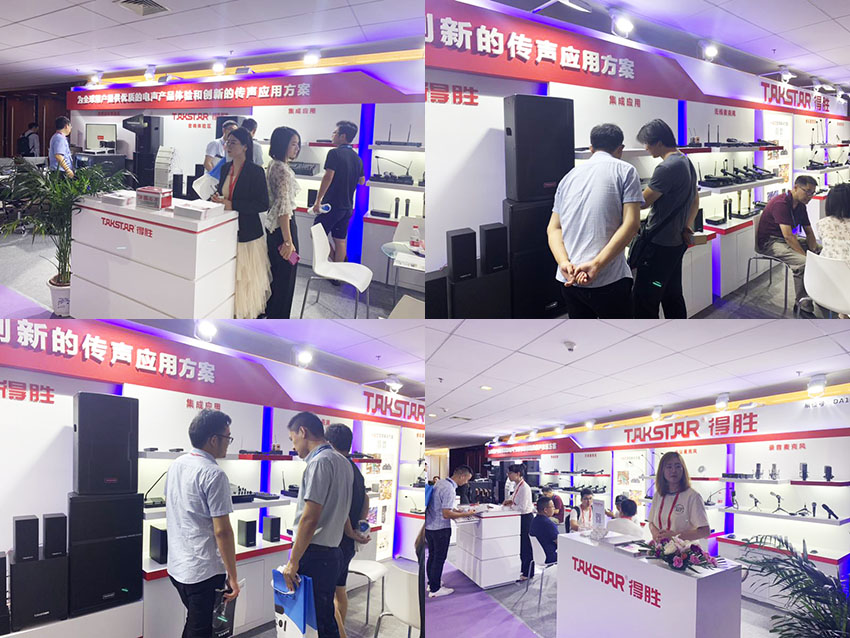 Visitors and Takstar staff are communicating and negotiating
Especially in the video conference system experience area and the high-quality product exhibition area, many project dealers and system integration dealers show their strong interest and concern for the conference system, the linear array audio system and other project applications, professional audio products such as headphones, etc. After using them personally, they stay in the exhibition area and forget to go back.
Takstar staff provide warm reception and professional detailed explanations, so that users can deeply understand the features of the products, while feeling the unique charm of one-stop audio solutions.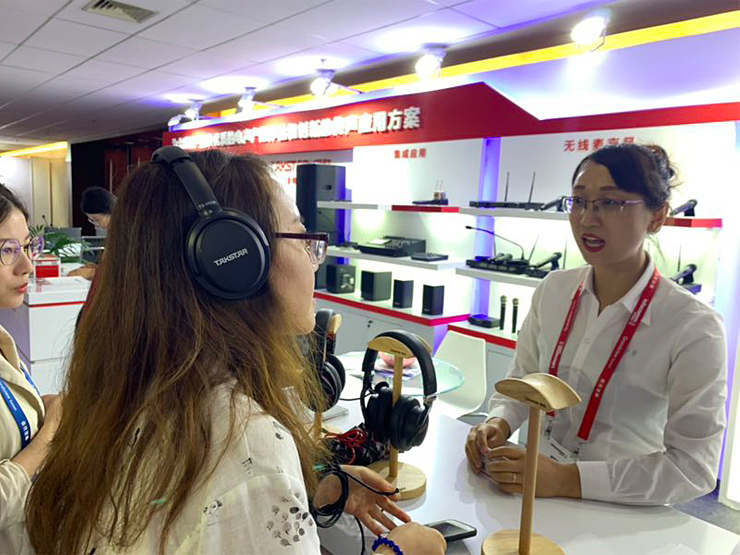 System integration dealer is experiencing the headset and communicating with Takstar staff
Among them, DG-S100 conference system in the video conference experience area attracts many project dealers'attention because of its convenient application, free/in turn/ limit speech, chairman priority and video tracking functions. After communicating with Takstar staff, the two sides reach a preliminary willingness to cooperate!
In Beijing InfoComm China 2019, based on the social mission of providing high quality electro-acoustic product experience and innovative sound application solution for global users, Takstar provides seven exhibition areas and on-site communication, and wins the recognition and praise of many project dealers and professional audio fans for the products! In the future, Takstar will continue to remember the original motivation, move forward, and focus on wonderful sound!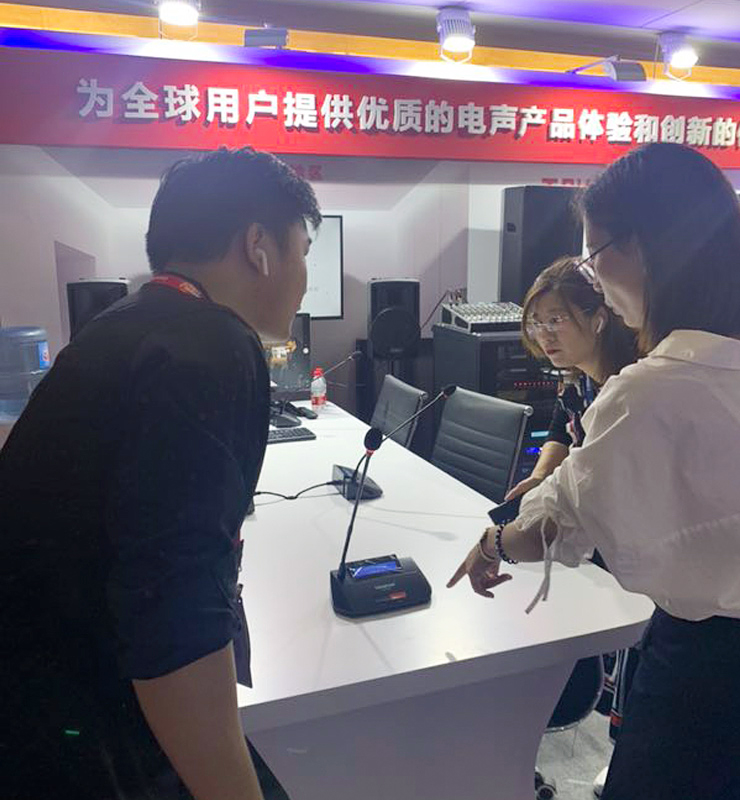 Visitors consult Takstar staff for the products