Takstar creates Huizhou Osden KTV high end entertainment reinforcement system
Enterprise Press
Release date: 2019-07-09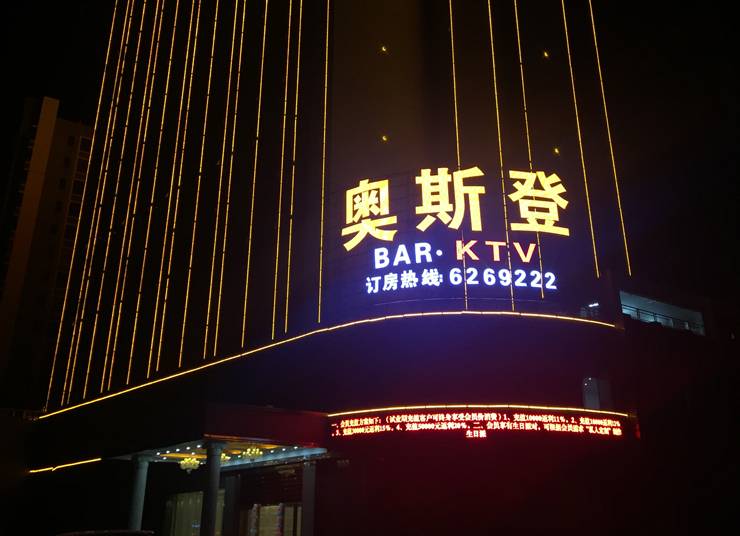 Huizhou Osden KTV
Huizhou Osden KTV is a high-end KTV entertainment club. There are nearly 60 rooms in different styles. Entering the magnificent golden hall is the ultimate high-end supreme space enjoyment. The design of different style rooms is the perfect combination of modern and classical designs. Super luxury presidential room, classical art room, dream theme projection room are waiting for you to experience. Each room contains different artistic feelings. Luxurious decoration and unparalleled audio system make Osden a new entertainment holy place.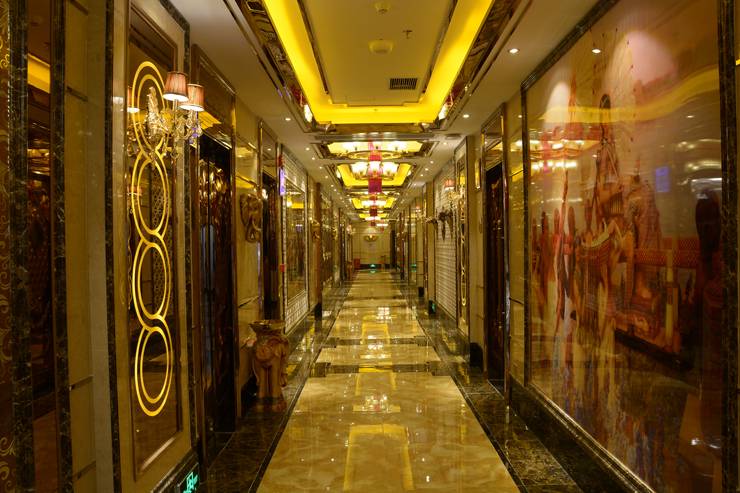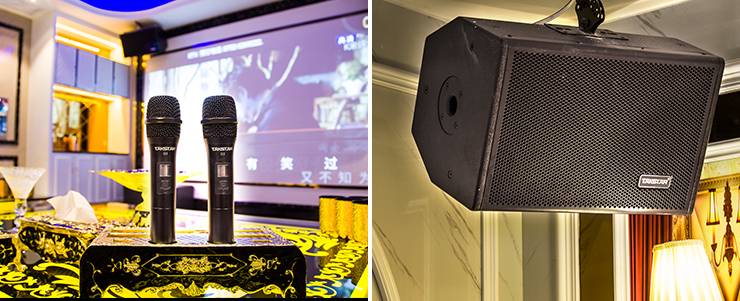 Takstar G3 wireless microphone/Takstar EKV series pro speaker cabinet
To create high-end entertainment system,the audio project team of Guangdong Takstar provides high-quality audio systems. According to the principle of space acoustic design, Takstar team provides different solutions for different size rooms, which can be perfectly applied to all types of rooms. ELV entertainment series professional speaker amplifier is used in Osden KTV luxury presidential room. The main reinforcement speaker cabinet ELV-151 features imported HF and LF units, high sensitivity, powerful LF, clear MF. The aux speaker cabinet ELV-121 is used for filling reinforcement. Furthermore, ELV-181SUB is used for low bass and powerful sound for the luxury feeling in the presidential room. KTV large room is designed with four ELV-121 pro speaker cabinets and EKA pro power amplifier for the reinforcement in 40 square meter room. The small room is designed with EKV series pro speaker cabinet and EKA series pro power amplifier. EKV series is the Takstar high quality series product tailored for KTV. EKV-121 is used as the main reinforcement speaker cabinet and EKV-101 as the auxiliary speaker cabinet in medium room. Four EKV-101 speaker cabinets are used for the reinforcement system in small room. They are the ideal choice for KTV project installation.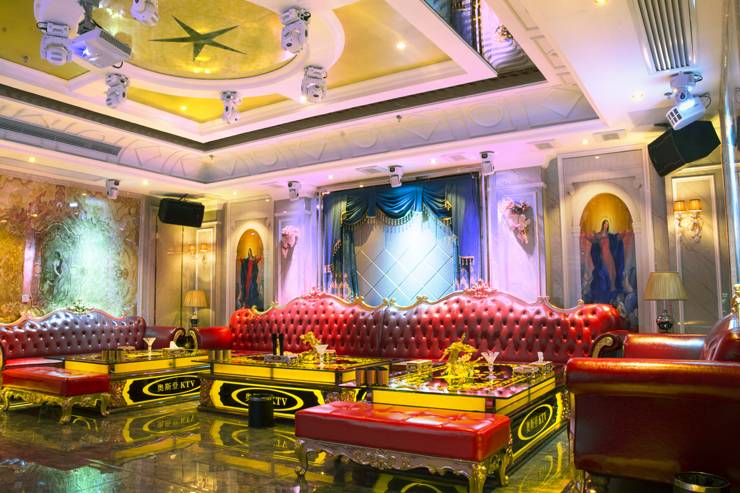 Luxury presidential room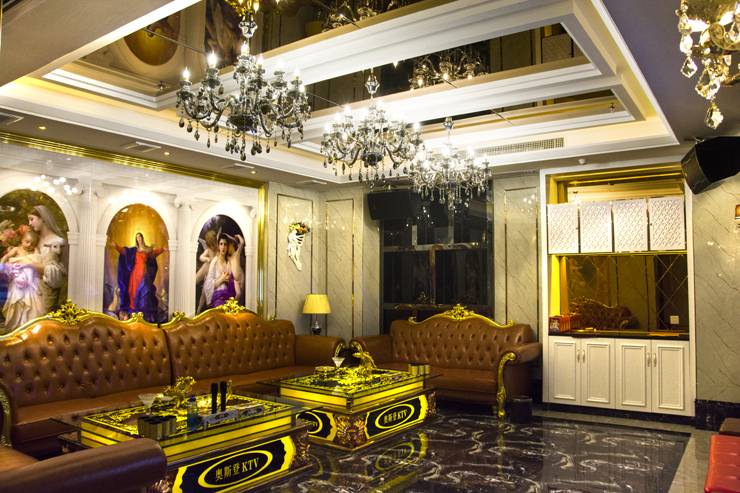 Classical art room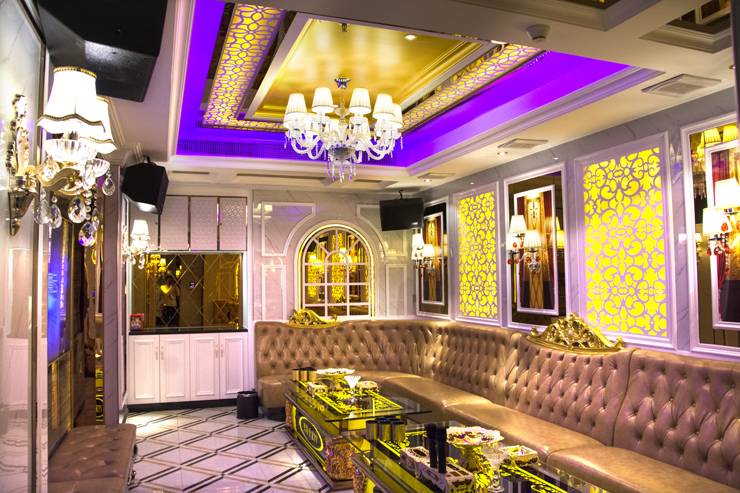 fashionable concise room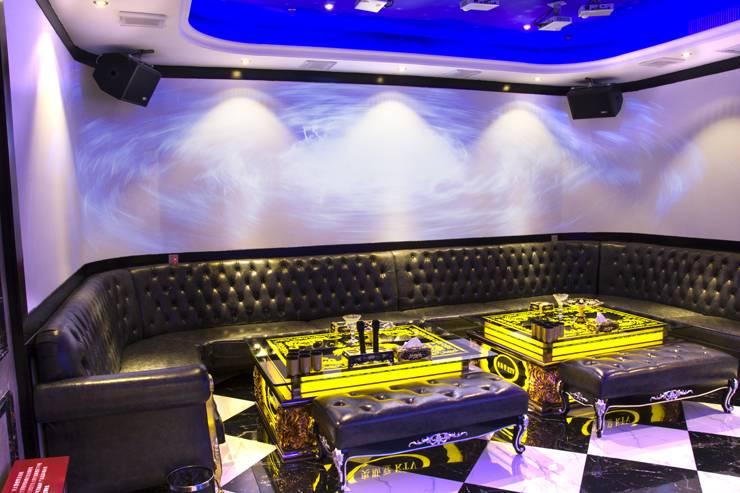 Dream theme room
Osden KTV rooms are all designed with EKX-4A pre-effecter and G3 wireless microphone. Takstar team adjusts the audio effect according to every room environment. G3 is the microphone tailored for KTV. It features UHF frequency band, 2000 preset channels. 100 sets of products can be used simultaneously. The receiver has 150 groups of preset non-interference channels to meet the requirement of KTV wireless microphone installation. The smart sensing technology effectively prevents from feedback to prolong the battery life. The compression and expanding technology makes the sound clear without distortion and the singing easier.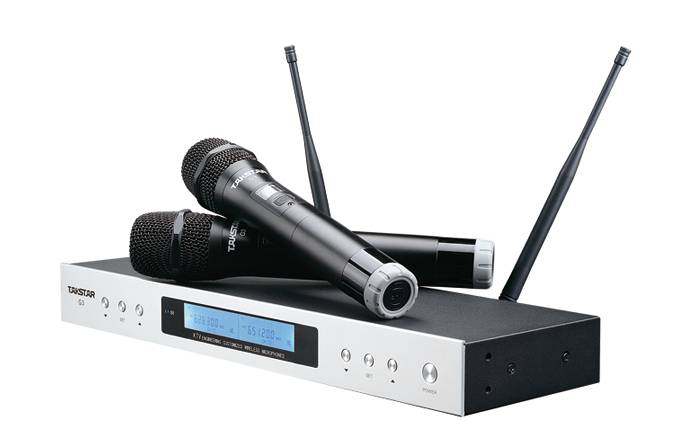 Takstar G3 wireless microphone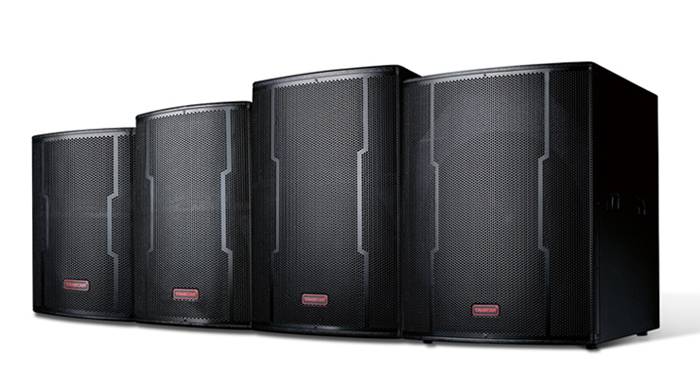 ELV series audio system