Takstar is highly praised in Prolight + Sound Guangzhou 2019
Exhibition Focus
Release date: 2019-03-07
From Frebruary 24th to 27th, the leading brand enterprise in China electro-acoustic industry TAKSTAR shows many new products and multiple application solutions in Prolight + Sound Guangzhou 2019. The continuously highlighted activities and the vigorously interactive product experience are high praised by audio project contractors and fans.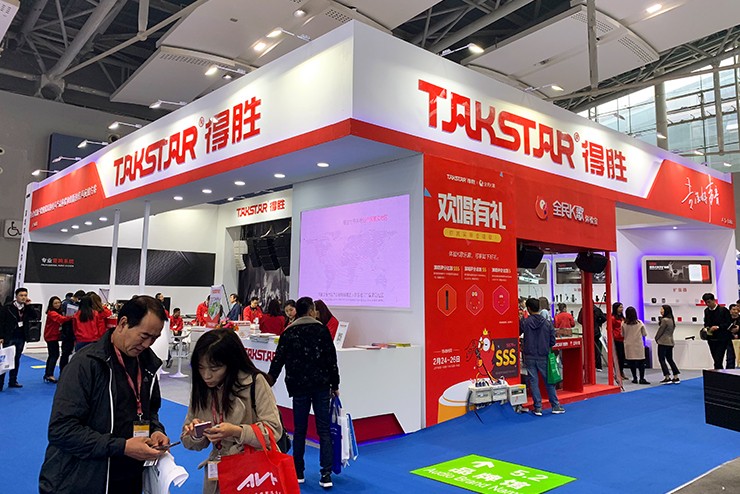 Takstar booth:4.2C08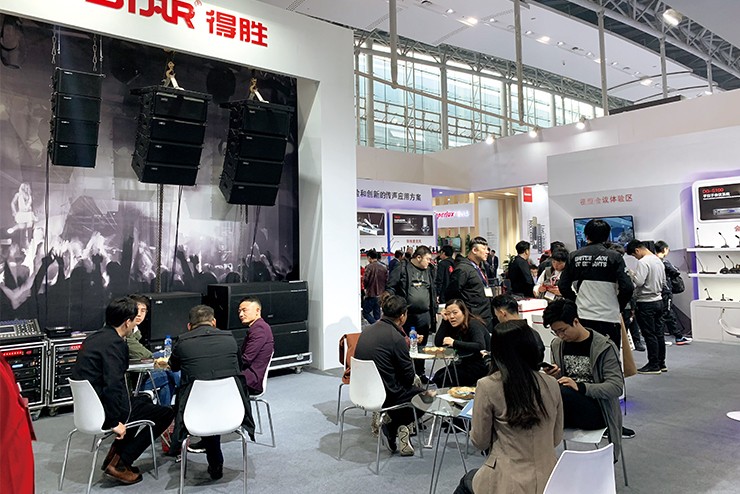 Headphone experience area shows the new products for electronic sports, recording monitoring, Bluetooth sports, wandering applications. The international customers and music fans are deeply impressed by the powerful bass effect of HF 580 Hi-Fi planar diaphragm headphone.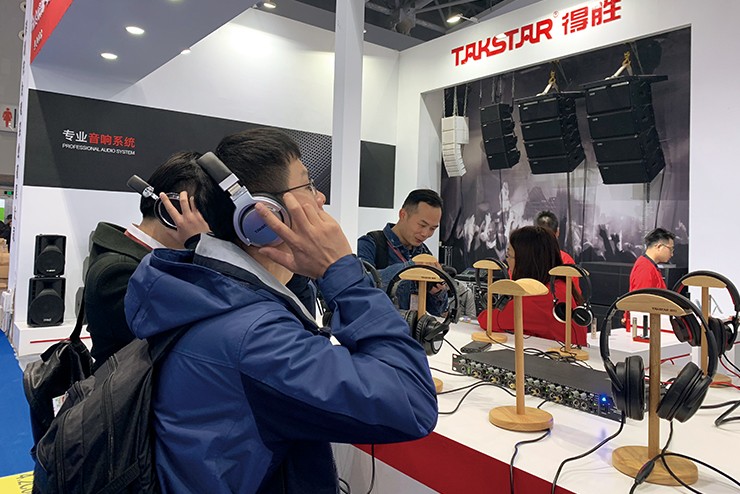 It is the first time for Takstar to set up cinema/Karaoke experience area. EKC cinema/Karaoke system is one of the attractive products. The wonderful sound of 5.1 channel and one button to switch cinema/Karaoke function are big surprise to all visitors.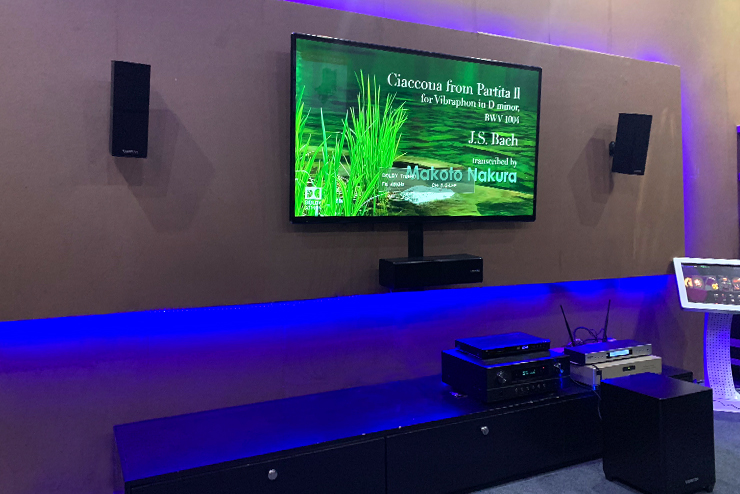 IP digital PA system experience area displays the new products EBS-640 ceiling speaker, IP PA system host, IP active speaker cabinet, terminal equipment. IP digital PA system can be installed remotely via LAN. It suits for application in government and enterprise. Many visitors are very interested in this.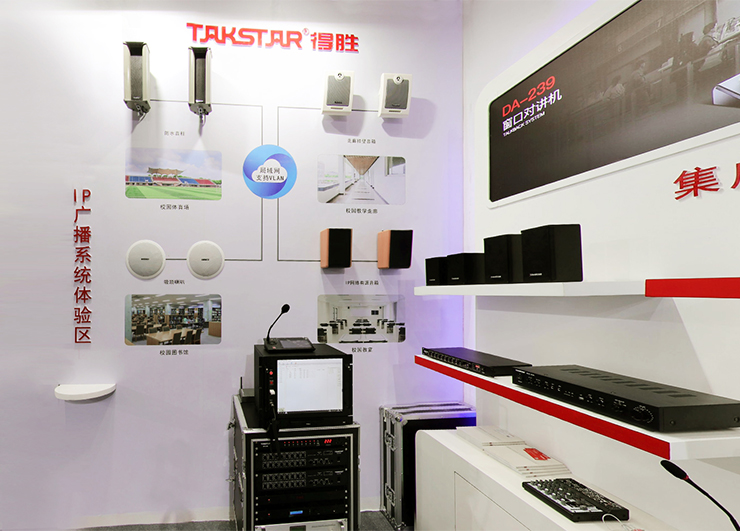 In microphone experience area, the professional recording microphone TAK55 has been concerned by many parties. This recording microphone is designed with cardioids/bidirectional/omnidirectional polar patterns to pick up in various applications and professional recording requirements.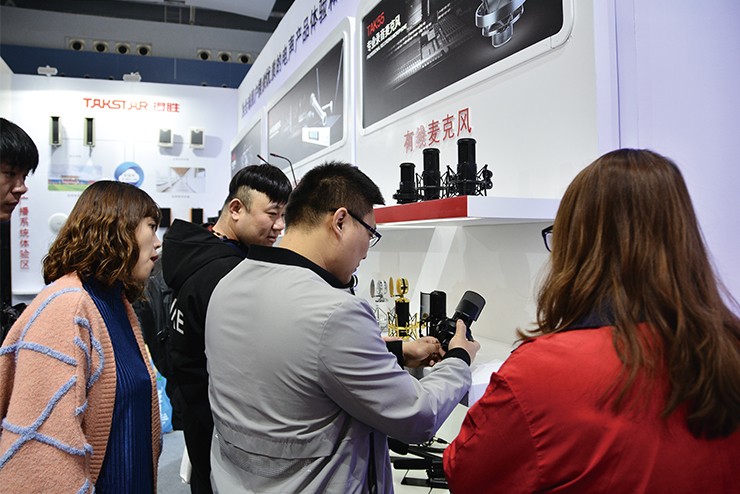 In video conference system experience area, many visitors say that DG-S100 conference system is very convenient to operate and the sound is really good. The system is connected one by one via 8 core cable and features free speech, in-turn speech, limit speech, chairman speech and video tracking function, reliable performance, clear vocal.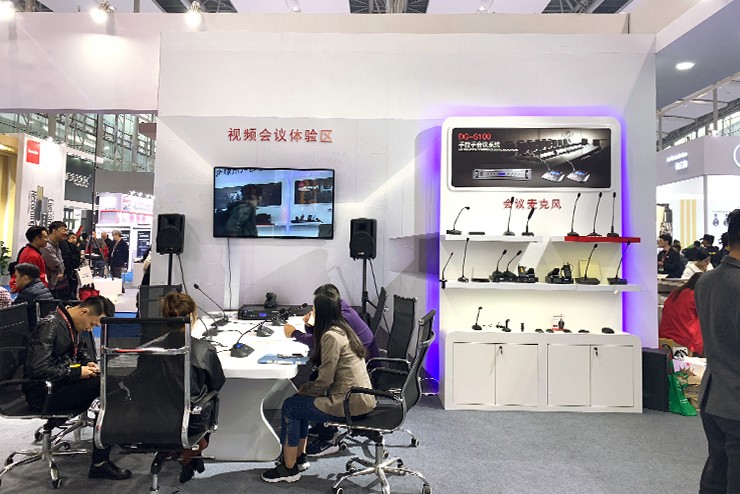 The Karaoke experience room is crowded as before. Visitors come to sing continuously. Q5 smart Karaoke microphone can boost the picking up effect. The participants can get satisfied high score easily. After the experience, the participants say that they are satisfied with the sound effect of Takstar microphone and they want to buy one for home Karaoke.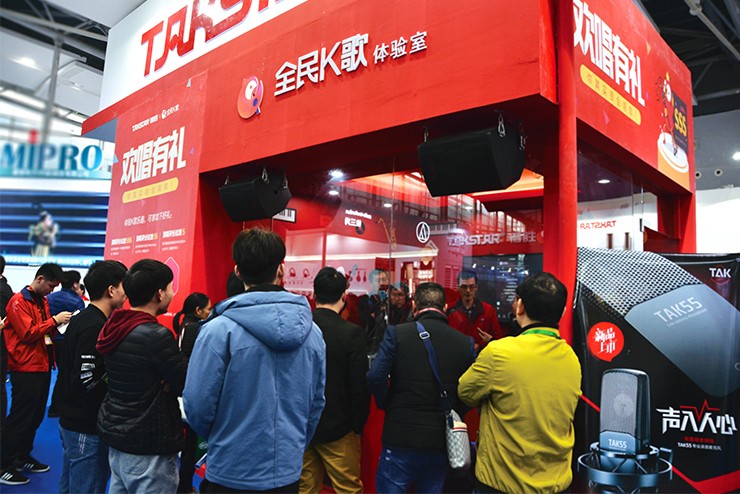 Furthermore, Takstar highlights Takstar Electro-acoustic Innovation Park covering 180000 square meters and Shenzhen Office Sharing Platform which has advantageous resources. Based on the principle of open platform and resource sharing, Takstar is dedicated to create scale and clustered development in audio industry and component processing in Electro-acoustic Innovation Park. The Electro-acoustic Innovation Park has speaker, metal processing, painting, printing and packaging industry chain. We have opening up and developing concept. Welcome the entities of electro-acoustic industry to join us for win-win situation.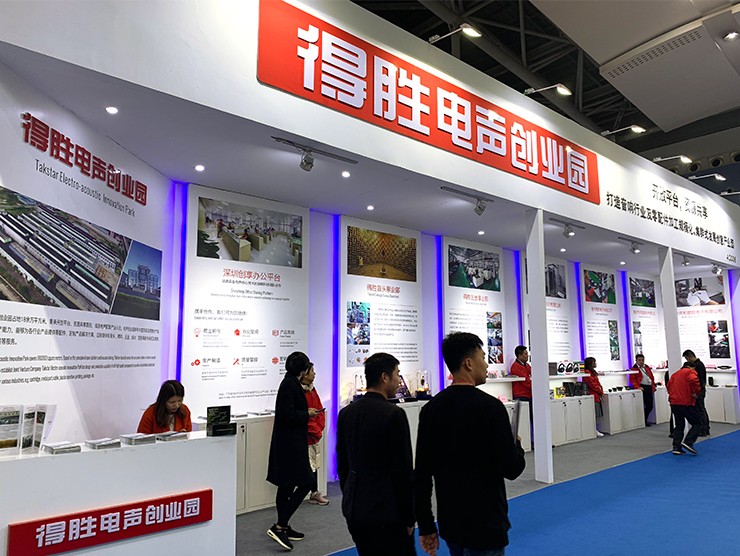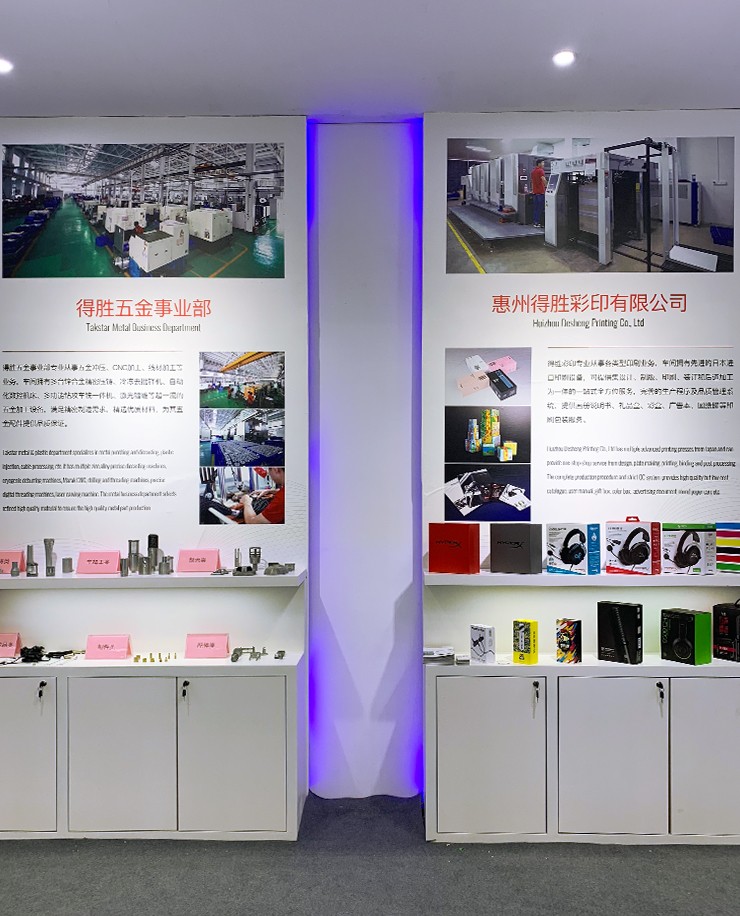 Based on the principle of resource sharing & cooperation for win-win situation, Takstar Shenzhen Office Sharing Platform establishes an opening resource and sharing office platform, and provides business incubation, office space, product planning resources and service. Welcome the scien-tech teams of key electro-acoustic technology to cooperate with Takstar.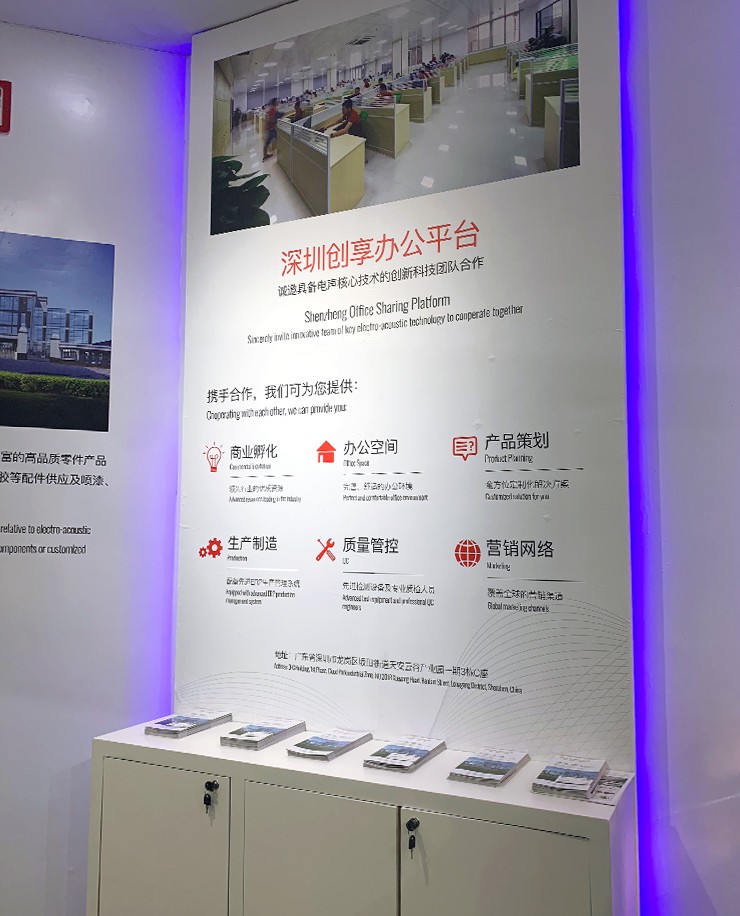 Prolight + Sound Guangzhou 2019 has been ended up successfully. In the coming days, Takstar will research and develop more high quality product for the next Prolight + Sound Guangzhou!