Takstar will attend Prolight+Sound Guangzhou 2019
Exhibition Focus
Release date: 2019-02-15
Prolight + Sound Guangzhou 2019 will be held in Guangzhou on 24th Feb 2019! Guangdong Takstar Electronic Co,. Ltd will attend the exibition and provide many new products, conference system, audio system, PA system, personal entertainment system and integrated solutions. Welcome all project dealers and integrated system dealers to visit us. Join us and cooperate together to win more market share!
Date: 24th February to 27th February 2019
Booth: 4.2C08, Area A
Venue: Area A, China Import and Export Fair Complex, Guangzhou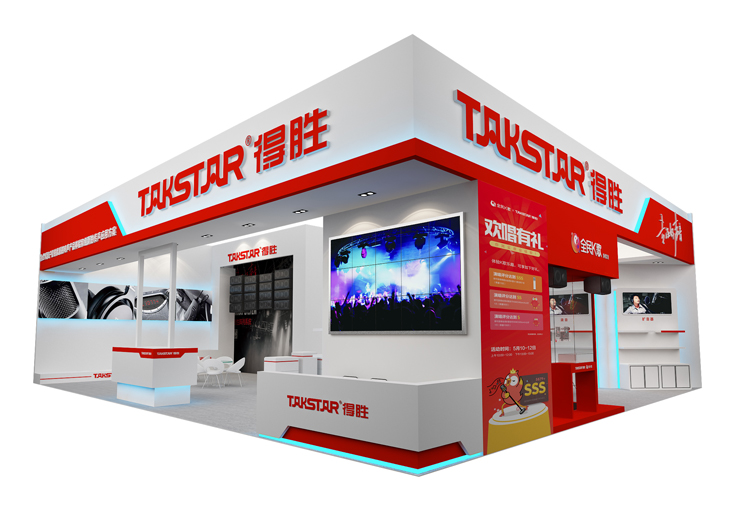 Takstar Booth: 4.2C08
Takstar will set up Karaoke experience room, headset audition area, conference system experience area, professional audio experience area, PA system experience area, to show the audio products including E220 Bluetooth amplifier, GM210 electronic sports headphone and TAK55 recording microphone, project products including DG-S100 conference system, EKC cinema/Karaoke system and ESA/ECA line array series.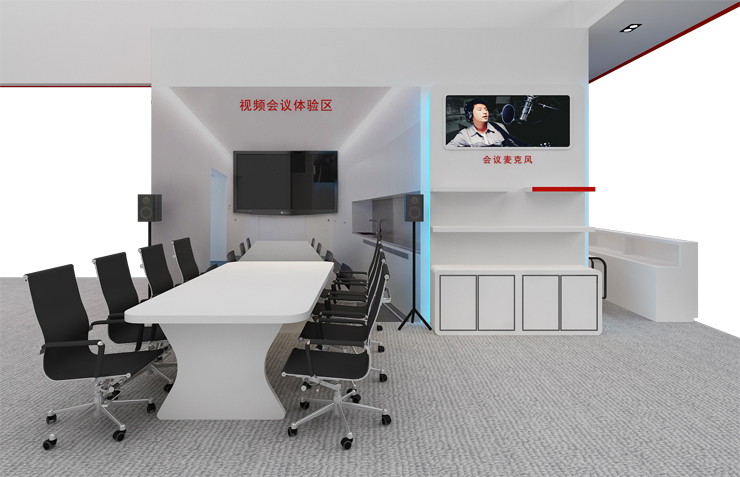 Conference Experience Area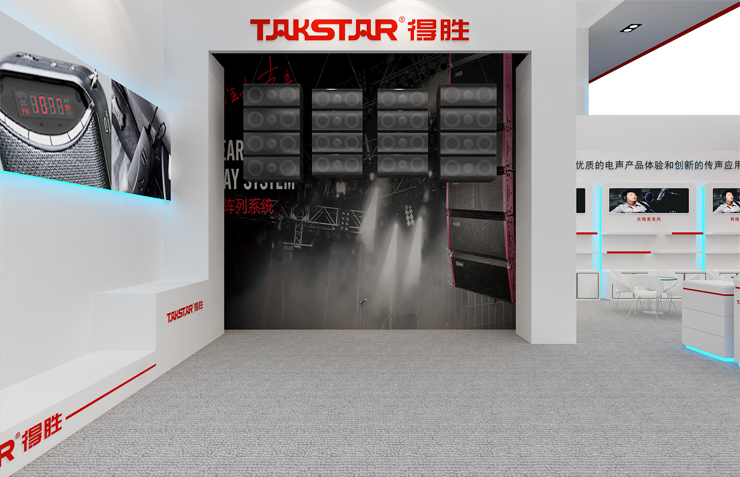 Line Array Experience Area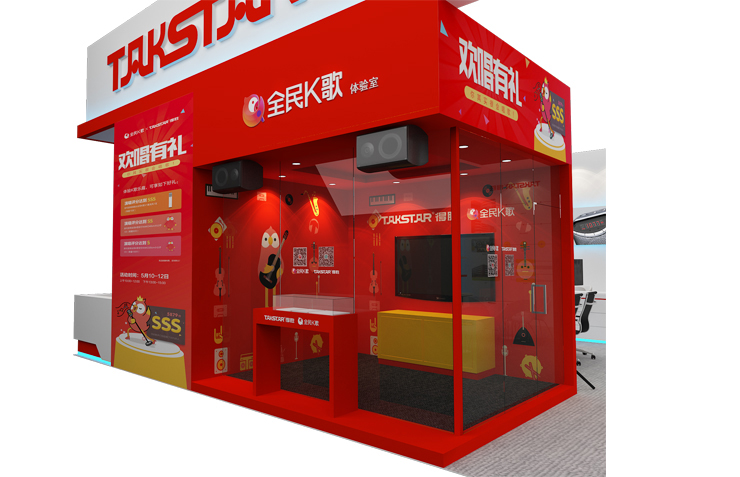 Karaoke Experience Area
E220 is the digital Bluetooth amplifier combining microphone, amplifier, power amplifier, speaker cabinet together. This Bluetooth amplifier features rear earth material speaker for light weight, wonderful sound, high volume, and high capacity Li-ion battery to last for 10h operation.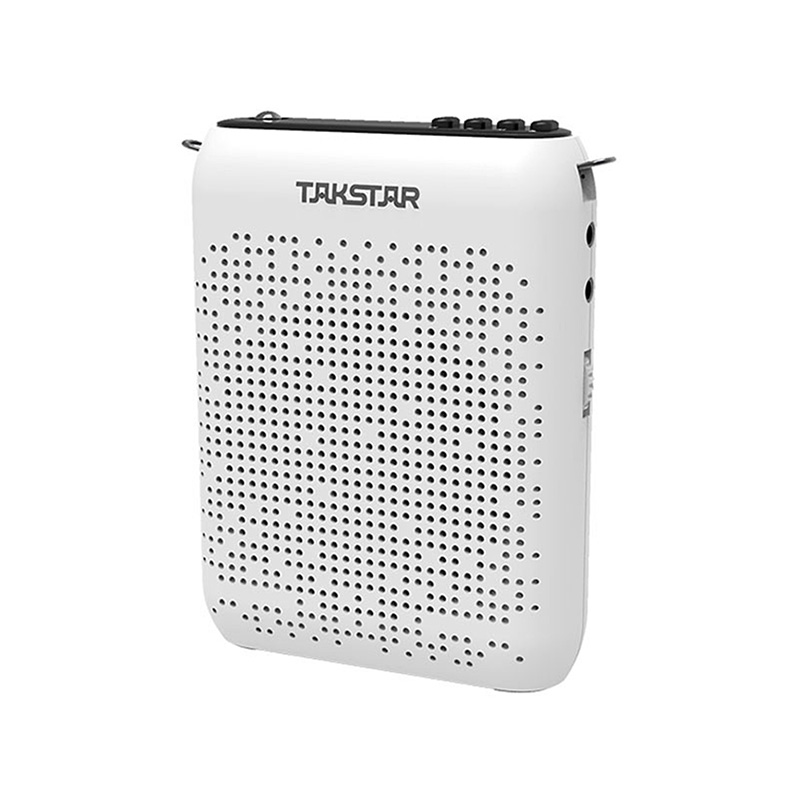 E220 Bluetooth Amplifier
GM210 electronic sports headphone features Ø53mm driver unit and PET diaphragm for wonderful sound, wide frequency response and dynamic, ergonomic design for comfortable wearing, high sensitivity and clear sound microphone, and splitter cable for PC or mobile applications.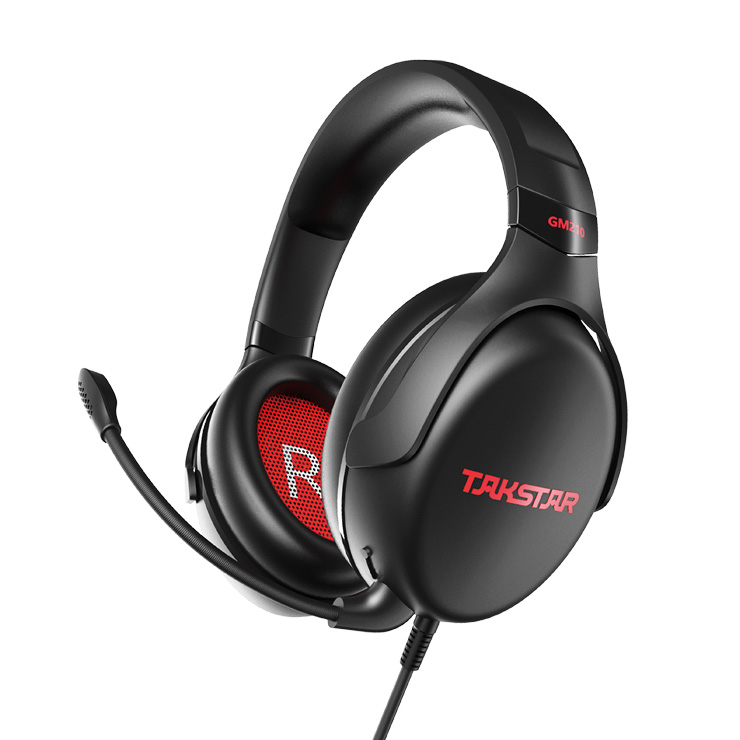 GM210 Electronic Sports Headphone
TAK55 recording microphone features dual side gold plated diaphragm to ensure accurate directivity and wide frequency response, refined components and high calibration circuit to effectively reproduce real and pure original sound, cardioid /bidirectional/omnidirectional for various picking up applications by professional recording users.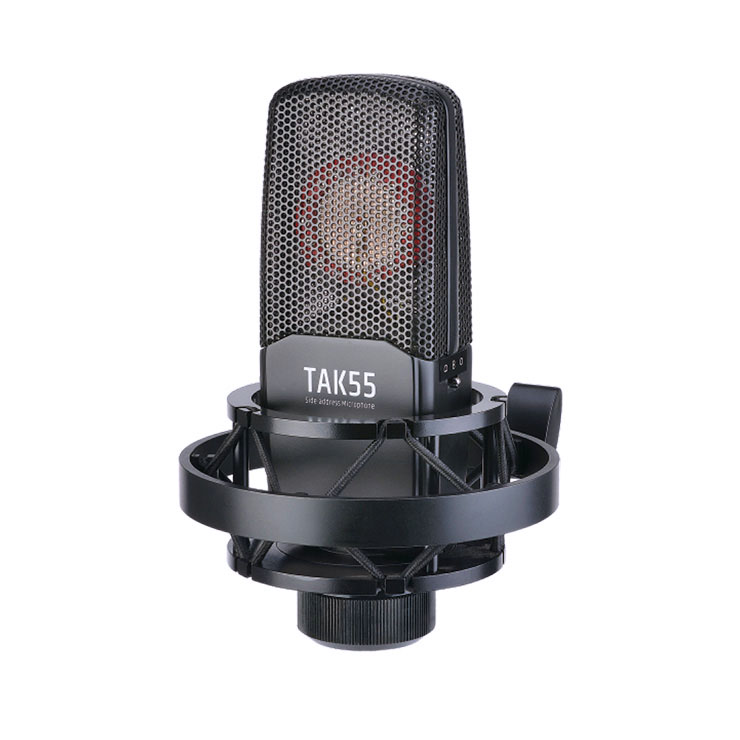 TAK55 Recording Microphone
DG-S100 conference system features 8 core cable to link the units one by one, plug and play function. The chairman unit and delegate unit quantity can be changed freely. Up to 250 units can be linked in one system. Free speech/speech in turn/speech limited/chairman speech modes and video tracking function are designed to suit for applications in enterprise or government conference room.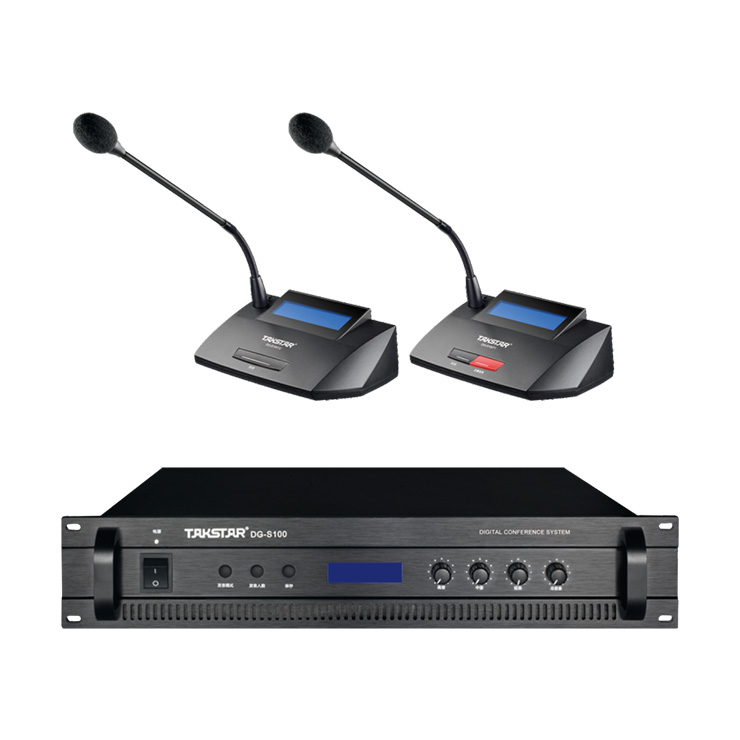 DG-S100 Conference System
EKC cinema/Karaoke is designed with 5.1 home cinema and Karaoke audio solutions. The whole system is equipped with cinema/Karaoke combo unit, front speaker cabinets, middle speaker cabinets, surround speaker cabinets, active subwoofers, and features reliable performance, prominently wonderful sound, different types of connectors for convenient connection, and one button to switch cinema and Karaoke function. Multiple audio equipments can be linked simultaneously.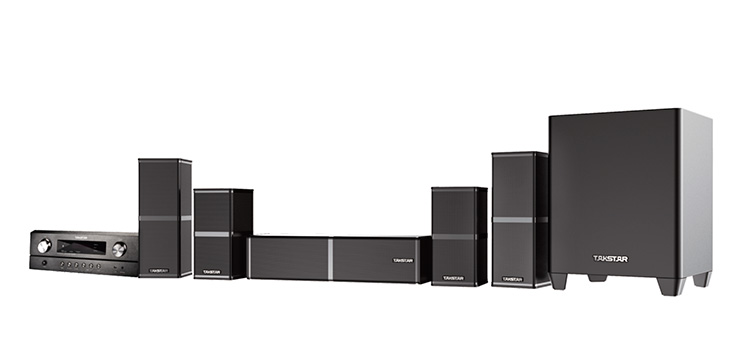 EKC Cinema/Karaoke System
ECA line array full range speaker cabinet series features quick MFLF response, sufficient dynamic, transparent & detailed HF, low harmonic distortion. The crossover is designed with low consumption OFC inductor and high quality propylene capacitors for reliable performance. This speaker cabinet series suits for the application requirements of small banquet hall, multifunction hall, large conference room, etc.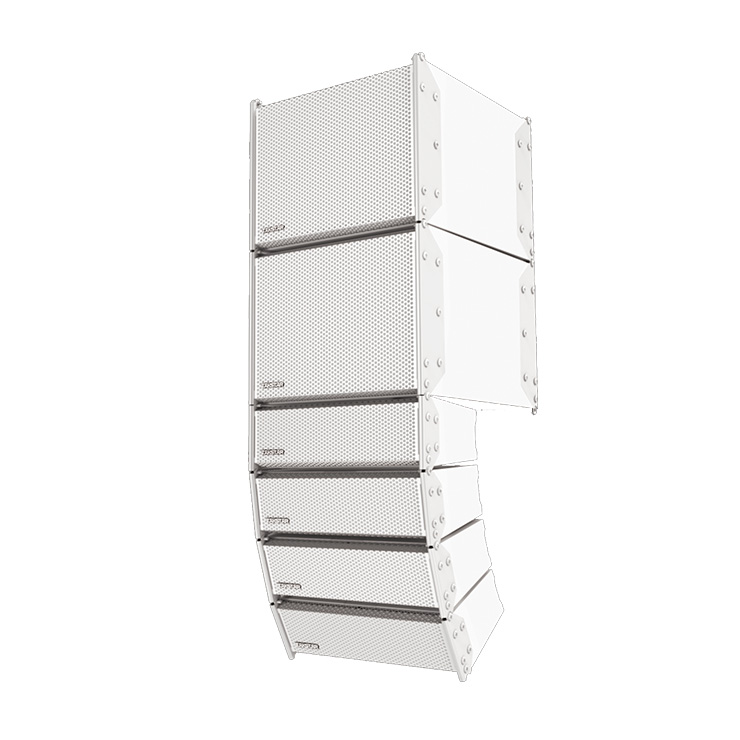 ECA Line Array Series
ESA-081 line array full range speaker cabinet series features tailored sound reflection horn to reduce line array frequency offset, accurate crossover to ensure reliable performance. This speaker cabinet series suits for the application requirements of snack bar, small show, banquet hall, multifunction hall, large conference room, etc.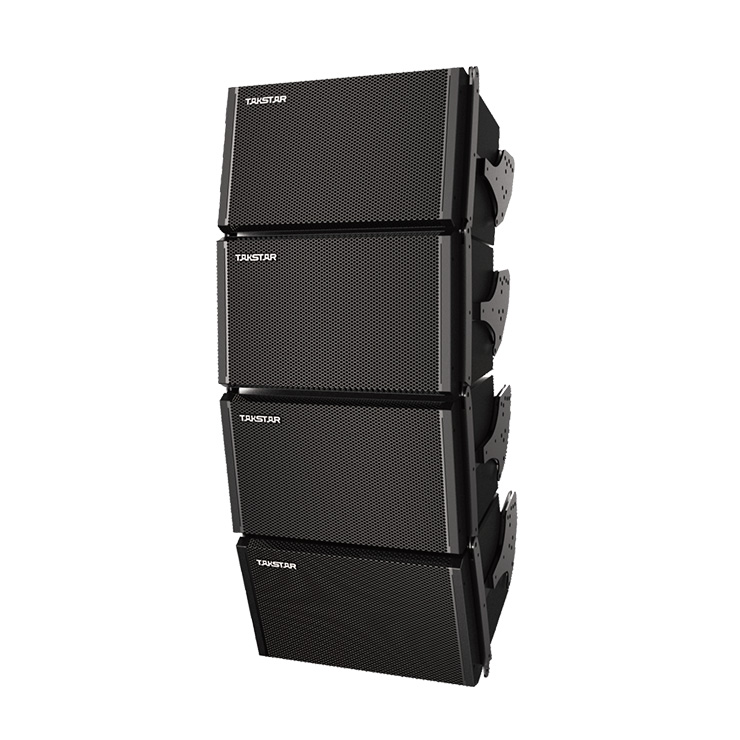 ESA-081 Line Array Full Range Speaker Cabinet