The Crowded 2018 Prolight Sound Shanghai
Exhibition Focus
Release date: 2018-10-31
On Oct 13 2018, Prolight Sound Shanghai comes to a close in New International Expo Center. Takstar booths are crowded continuously coming visitors, e.g. project contractors, dealers, and overseas customers. They all sing high praise for Takstar products and one stop shop audio system solution, and express their high motivation to cooperate with Takstar.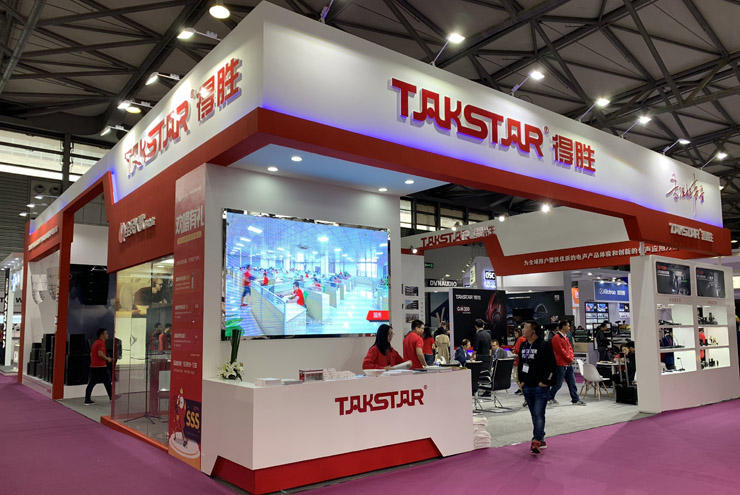 In this show, Takstar provides the users conference system, audio system, PA system and personal entertainment system and various solutions. The exhibited new products of professional project products are DG-S100 wired digital conference system, dual 3 inch/single 8 inch line array audio system and XR-1620DM digital mixer. The highly recommended personal entertainment products are PH130 smartphone karaoke microphone and GM200 electronic sports headphone.
Takstar products are so impressive that they attract so many visitors to the booths. Takstar staff introduce the product details to the visitors. Visitors actively ask questions of the product application and features. Among the entertainment products, the most highlight is PH130 smartphone Karaoke microphone which features gold plated diaphragm, low distortion and elegant contour to suit for easy Karaoke or live broadcast of professional camboys/camgirls or Karaoke fans.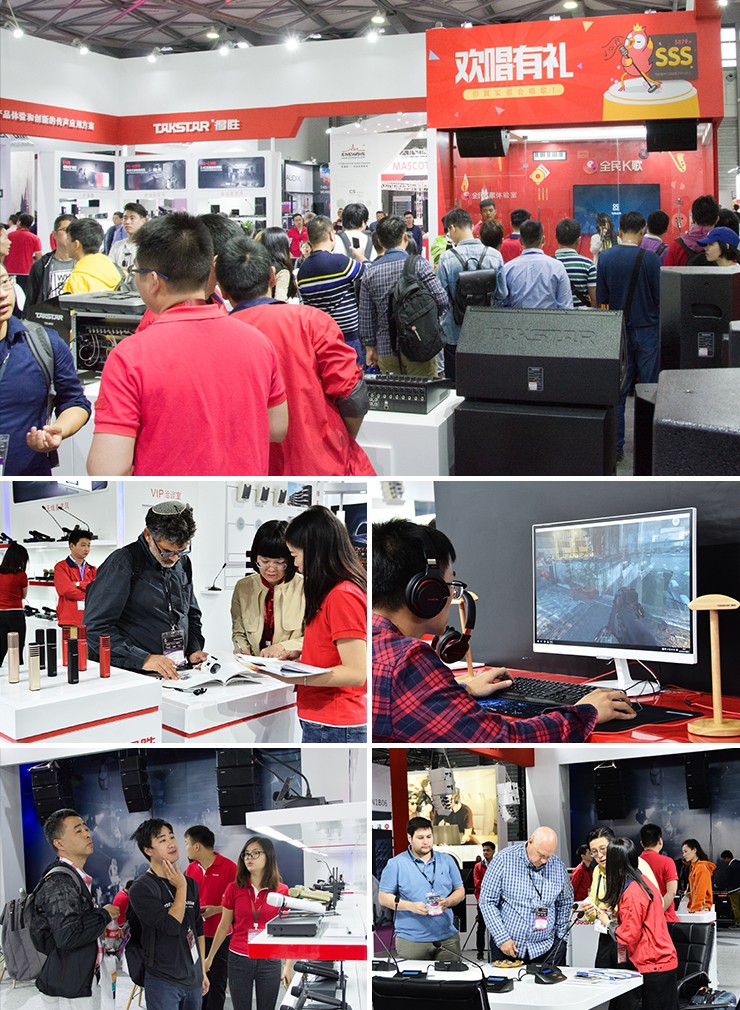 In the experience areas users actively experience Takstar products. The experience areas of electronic sports headphone and Karaoke are crowded by visitors. Users stand in a long line. They sing high praise for the vivid sound effect of GM200 electronic sports headphone which features high sensitivity, comfortable wearing and the quality sound. The users say that the vivid gunfire sound effect during gaming makes the user easier to identify the enemy direction and position, and they can play the game more proficiently.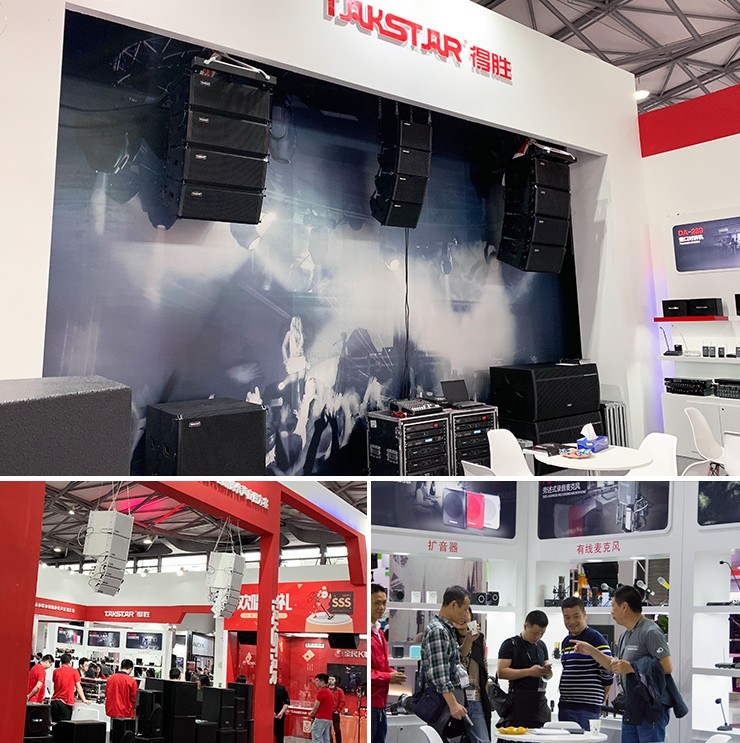 The busiest is the Karaoke experience area. Users experience the wonderful effect of Takstar Karaoke products and win the prize after Karaoke experience. The visitors actively participate in the activity. Everyone says the effect is impressive and they invite the friends to join the experience activity and recommend Takstar products to them.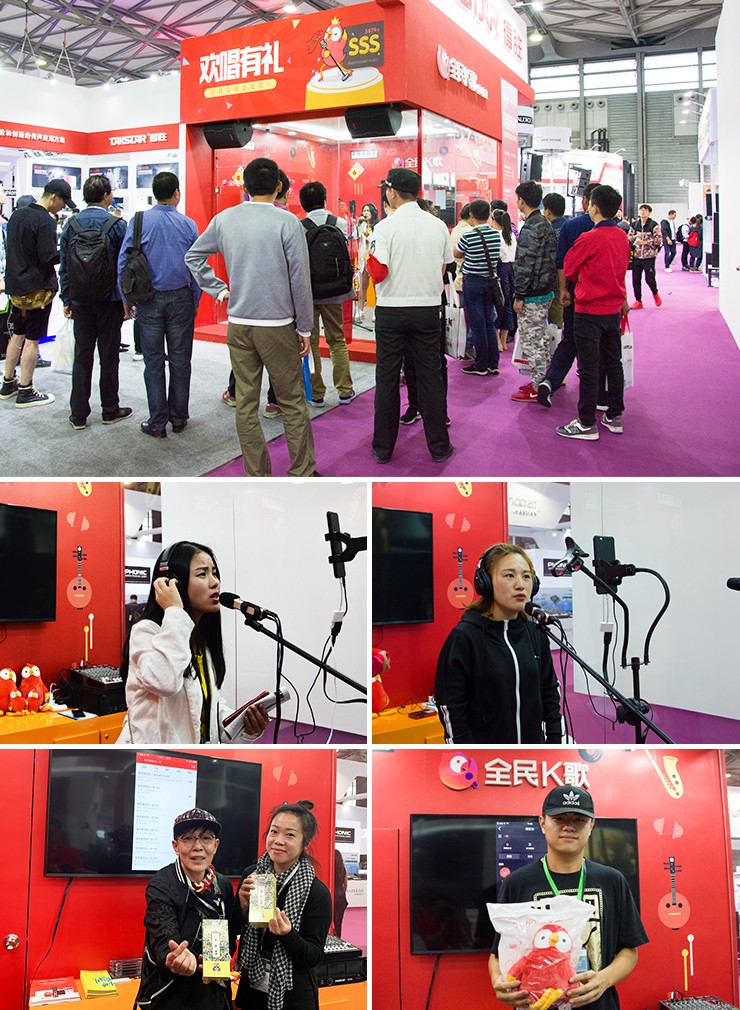 During the activity, users say that it is worthwhile to visit Takstar booths and experience Takstar products and all the products are so impressive. Some visitors negotiate business with Takstar staff. Some visitors want to cooperate with Takstar and provide their contact ways. In the coming days, Takstar will improve itself continuously and make more progress and provide more high quality products for users. In the next show, Takstar will offer more new products for visitors and users.